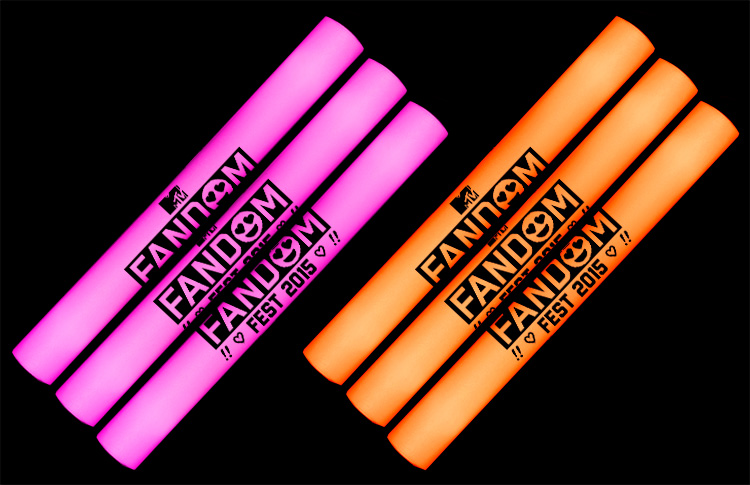 MTV gave fans more than fantastic thrills and rockin' entertainment at their 2015 Fandom Fest Awards held at Petco Park during this years' San Diego Comic-Con.
Audience members were also given branded 16″ Cheer Sticks which we produced and delivered to the show for them in less than a week. When it comes to tight deadlines, we really know how to rock and roll for our clients!
Contact us to know more about our custom merchandise capabilities. Follow us on Facebook, Twitter, Instagram, & Pinterest.