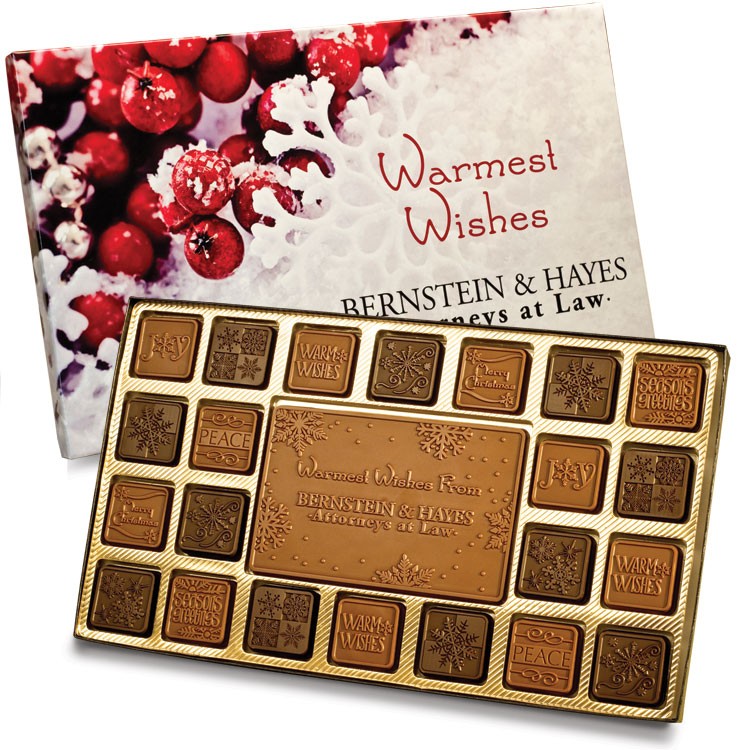 Please every client on your holiday list this season with the gift of customized chocolate gift boxes. Chocolate gifts are perfect for sharing with friends and colleagues at the office. There are so many assortments and configurations available, and a wide array of ways you can customize as well.
This 45-piece chocolate assortment shown above comes with your choice of milk and/or dark chocolate in a gift box. The large center piece is embossed with your custom design. You can also choose to add your logo or text to these holiday greeting templates.
With this chocolate assortment, you can choose from stock "holiday" or "thank you" designs for the outer squares.  Or customize the surrounding squares as well for an added cost.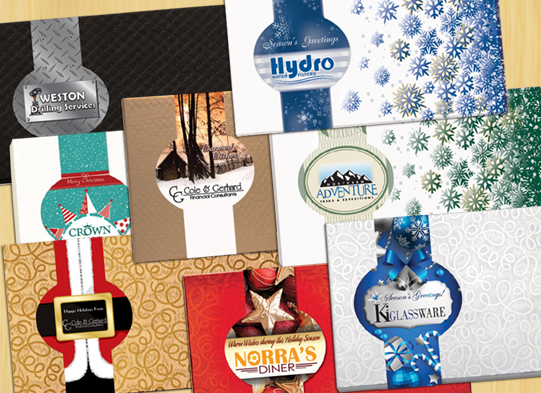 There is no need to gift wrap your chocolate gift as the the gift lids are also customizable at no additional charge as shown above. You get to choose from Gold, Silver, Red, White, Black, Kraft, Blue Snowflake or Green Snowflake boxes wrapped with a full color printed gift band.
Gift Band Choices Are:  Black band with one-color custom imprinting or White gift bands with full-color, custom imprint.  Click here to view existing gift band templates that you can drop your logo or custom message into.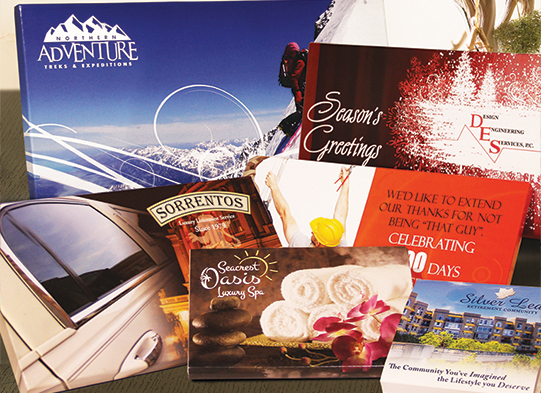 You can even custom print the entire lid with your full color designed graphics – or drop your logo and/or message into one of these holiday lid templates. Just add $4.00 per box for a full color printed lid.
Click here to view additional product and ordering information.