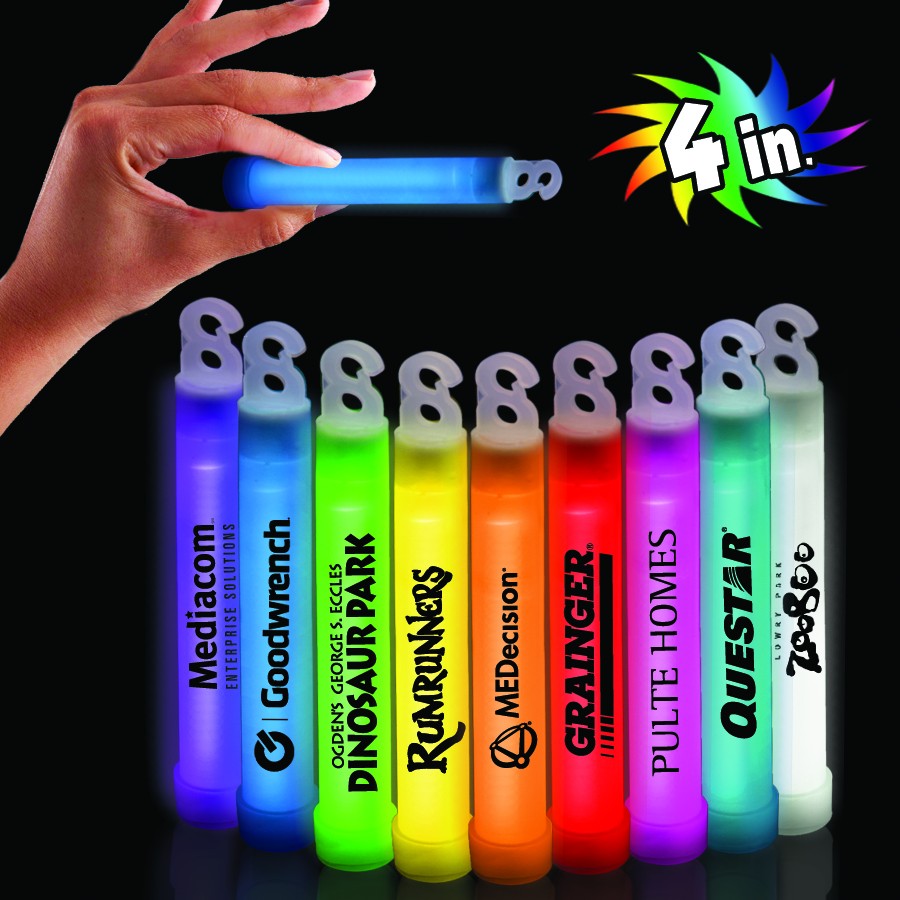 Logo personalized glow in the dark sticks bring nighttime events and activities to life.  The illuminated colors bring an element of energy, fun and excitement to parties, holidays, concerts and other nighttime events.
These 4-inch glow sticks as shown above are available in several colors including: Green, Blue, Red, Yellow, Purple, Pink, Orange, Aqua or White.  Priced at just $.64 – $.70 each, the include a 1-color custom printed logo.
Glow stick are made for one time use and glow for approximately 6-8 hours. Pre-attached caps, useful for hanging the glow sticks, are included. All it takes to activate the stick is a simple snap and shake.
Click here to view ordering information for these 4″ glow sticks.