Vented umbrella are incredibly helpful to have handy during rainy days. When then wind is blowing and the rain pouring, nothing keeps you dryer like a windproof umbrella. The vented top allows the wind to escape through the vents rather than blowing your umbrella right out of your hand.
This logo personalized wind proof umbrella shown above features a 42″ arc and an auto-open button. It folds down to 15″ and is available in a wide array of colors.
If the wind is ever strong enough to blow the umbrella inside out, this model features a unique construction that allows it to restore its' shape. The pricing includes a one-color custom printed logo.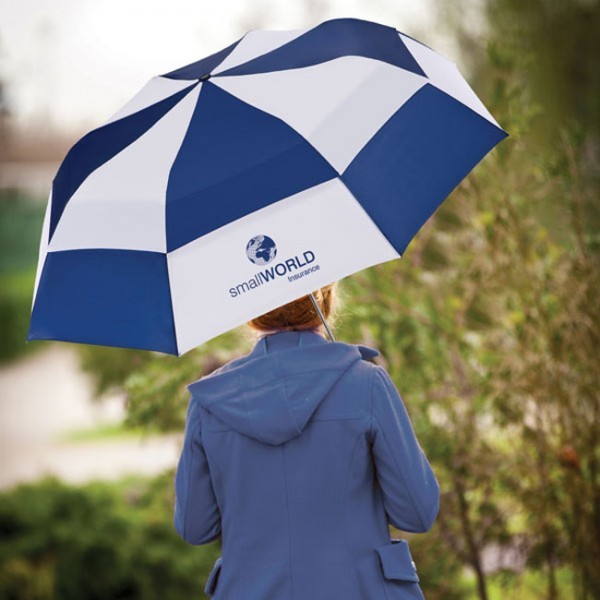 The totes® Stormbeater® auto open folding umbrella with a 55″ Arc, folds to 19″ and features a windproof double canopy that resists inversion, extra large coverage, push button automatic open, rubber coated ABS handle, fabric and mesh case with cord lock closure and comes with a lifetime warranty. Priced at $21.78 – $24.10, it includes your one color custom printed logo. A full color printed option is also available (click here to view full color pricing).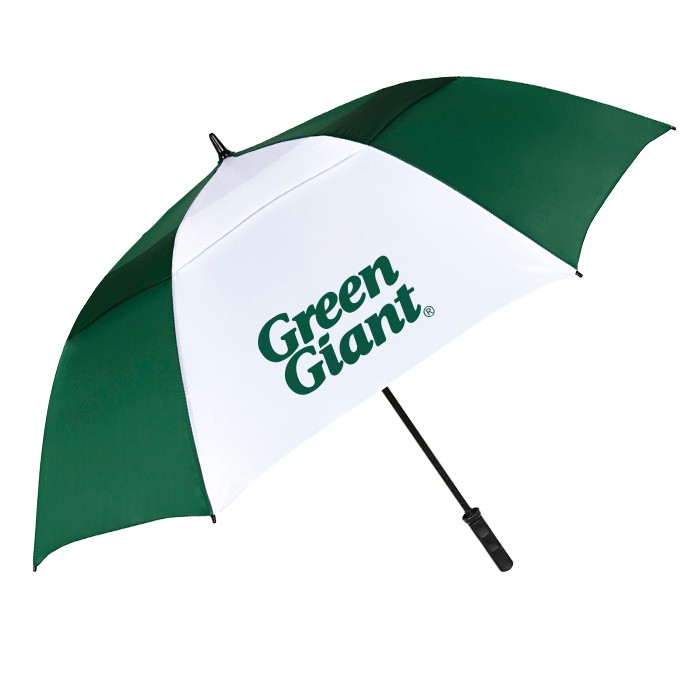 If you're looking for large golf umbrellas, the Tornado Golf umbrella features a generous 64″ windproof/vented canopy along with an auto open button on the handle.  It's also lighting resistant. This golf umbrella is available in navy blue, royal blue, black, navy blue/white, royal blue/white, black/white, red/white, hunter green/white.
Need additional windproof umbrella ideas? Click here to visit the Brand Spirit product catalog and search for "windproof umbrella".