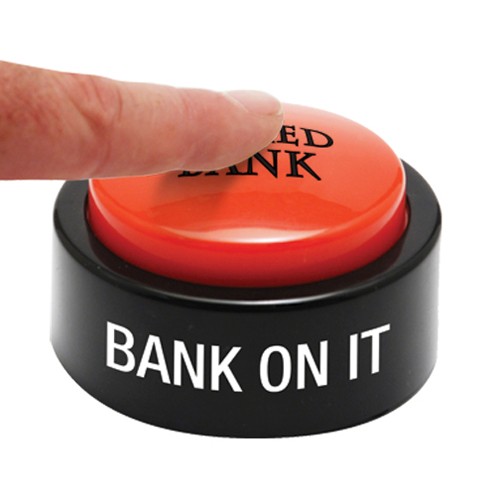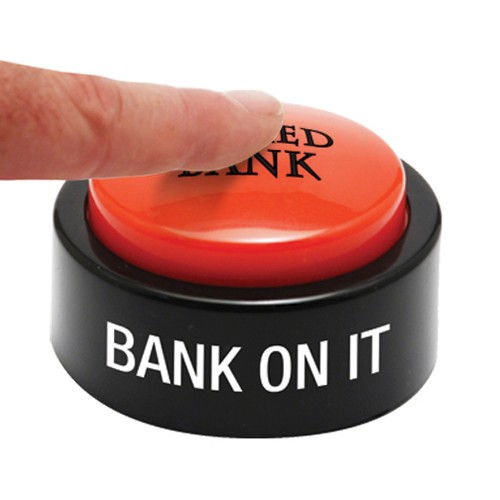 Take your brand marketing to the next level with custom sound buttons that play a custom 10-second recording when pressed.
These custom message sound button are a novel promotional vehicle to relay most any marketing message.  Marketers can create an appealing message that will not only be fun for users to play over and over, but can also tie back into the brand.
In the example shown above, the message is "bank on it".  This phrase can also be used in a humorous, conversational manner on the desktop, encouraging repeated use while reinforcing the brand message.
The micro sound desk button shown above is the most cost-effective size at 2 3/16″ diameter x 1 1/4″.  It includes a one color custom print on the top of the button or the side. Choose from red, blue or white.
Big sound buttons are also available at a size of 4 1/2″ diameter x 2 1/4″.