Do you regularly purchase branded merchandise, logo apparel, business gifts, premiums, sales incentives, giveaways or promotional products for your company? If so, you can earn big rewards, including discounted products, Amazon and Visa Gifts cards or even up to 2 free airline tickets with Brand Spirit's new VIP Rewards Program.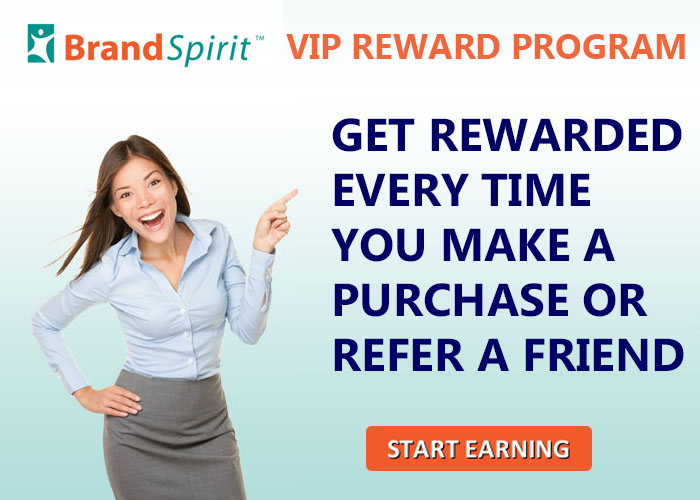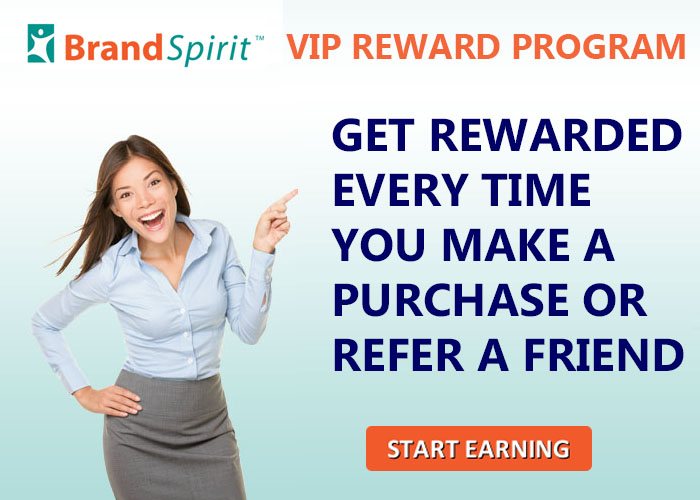 So what exactly is the VIP Rewards Program?
The VIP Rewards Program is a unique loyalty program that allows buyers to earn points towards discounts and gift cards on their regular branded product purchases. It's very simple to join the program. Interested buyers will only need to enroll here.
Upon sign-up, you will receive 25 bonus points and an opportunity to win $500 worth of free custom branded products (via raffle) at Brand Spirit! Does this sound interesting to you? If yes, then sign up and gain worthy discounts while purchasing goodies at Brand Spirit!
How do you earn points on the VIP Rewards Program?
You will just need to mention your VIP Rewards Program membership ID whenever you make purchases. You stand to gain 1 point for every $1 spent on giveaways. Another advantage of this program is that you will earn incredibly attractive bonus points (worth 5,000 points) for referring friends and colleagues.
When is the raffle?
The next raffle draw will take place on January 31, 2016.
One winner will be chosen randomly. The prize is a credit of $500 to spend at Brand Spirit, which will be added to his/her account. Spend the credit on gifts for clients, employees, giveaways at your next trade show or event and more.
The winner will be notified by February 12th, 2016.
Why should you join the Brand Spirit VIP Rewards Program?
Join the program if you:
• regularly spend on giveaways, business gifts, premiums or promotional products
• want extra savings or to earn rewards for your purchases
• wish to participate in our exciting raffle draw for $500 in branded products to promote your business.