Many businesses do not realize the importance of investing in promotional products. They often use expensive and unreliable modes of marketing to get their message across. At the end of the day, you need your target audience to recognize you instantly – promotional items can help you achieve this better than any other marketing channel!
In this article, we will go through 5 reasons why promotional products offer the best marketing channel to get your message across.
1. You get better Return on Investment (ROI)
Distributing giveaways is a lot cheaper than spending on other marketing channels. TV, print, social media and radio ads usually involve a lot of money. Giveaways are low-priced, giving you the opportunity to purchase them in thousands without spending too much from your marketing budget.
You will be able to achieve the ROI you always dreamt of!
2. You get a marketing tool that lasts a long time!
Giveaways are attractive and can be put to use at home or office. There are high chances they will be used for a really long time! Whether it's pencils, mugs or bags, the giveaways you personalize will quickly strike a chord with your audience.
These products will be promoting your brand long after you gave them out!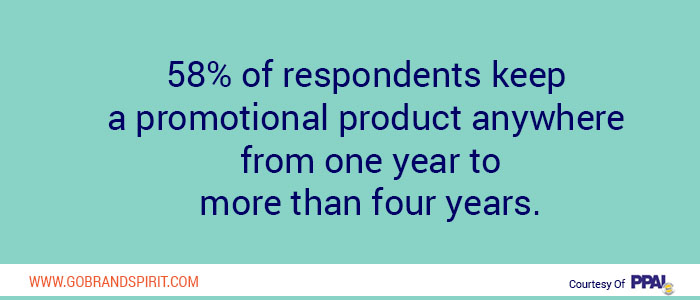 3. You get widespread visibility
Let's imagine you imprinted your logo on bags. Your brand gets noticed wherever these bags are taken! Count on giveaways as mini-billboards to highlight your brand!
4. You get to choose from a wide range of products
At Brand Spirit, you have access to thousands of giveaways. All you have to do is choose one product that matches your branding requirement. We will take care of the rest! You could also ask us for facts & insights on the products we sell. This will help you finalize a product that's best suited for your industry.
5. You easily win the approval of your target audience
Everybody loves receiving freebies, especially if they are attractive and useful. Count on giveaways to establish a quick connection with your target audience. Distribute giveaways at offices, retail stores or any event to highlight your brand in style.
We hope this article convinces you to opt for promotional products to power your next marketing campaign!