Looking for an innovative tech-y gift? The Remote Control Flying Drone is something cool, new and fun in the promotional products industry. Featuring a sturdy construction, this personalized drone is powered by an advanced stability system. Users will find operating this compact machine easy and fun.
This unique business gift starts at a price of $49.98. It is an engaging addition to events and campaigns. Appreciated by both kids and adults, this product ranks among the most popular tech promotional items.
A classy flying machine!
The Remote Control Flying Drone can be easily flown in all directions by people of all experience levels.
It can fly to a height of 50 meters (164 feet) in one battery charge. This translates to 7 minutes of flying time. One of the highlights of these drones is that it performs aerial flips effortlessly.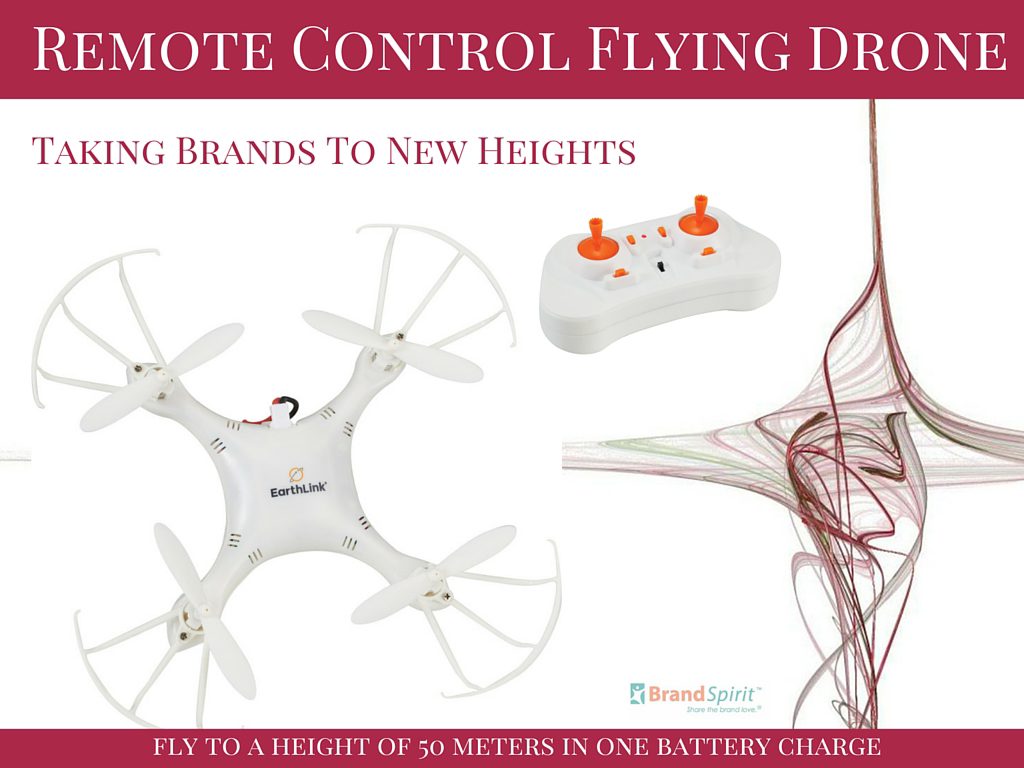 The Remote Control Flying Drone comes with a rechargeable battery, a USB charging cable and extra propellers. Your logo will appear prominently on top of the drone in the center panel printed at a size up to .63" x .63".
Need more ideas for cool and unique executive toys? Click here to browse our online catalog or contact us directly for live assistance.