A lot of people deal with stress on a daily basis, whether it's at home or the workplace. A stress reliever can be useful in such situations to help beat stress at any time of the day.
Help your clients and employees squeeze stressful situations away with the Full Color Stress Reliever. This multi-color printed stress ball can serve as a handy marketing tool for your brand.
A unique feature about these stress balls is that it can be printed in 4 color process. This sets it apart from the conventional stress balls (with only a one-color printing option) available in the market. Here are the different options available for this product:
1. Ball (available colors include Green, Gold, Red, White and Silver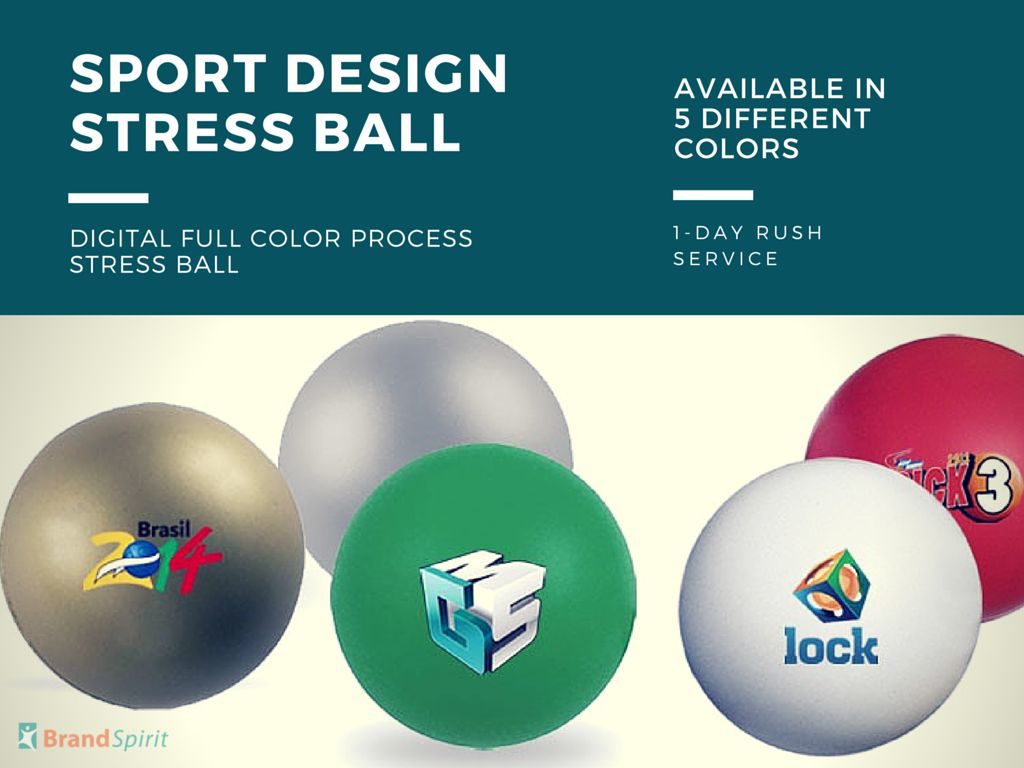 2. Golf Ball (available in standard white color)



3. Baseball (available colors include Gold, White and Silver)



Starting at a bulk price of $1.19, these balls are budget-friendly with ample space to imprint logos.
Contact us to learn more about personalizing this product. We can also give you input on other stress relievers available to market your brand.