For buyers interested in promotional product discounts and New Year special offers, use coupon code HOLIDAY2015 by December 31, 2015 to gain free personalization on two best-selling metal pens. Simply supply and excel spreadsheet with a full list of names and they will be personalized via laser engraving onto the pens (you save $.60 per pen).
This offer is valid for the following pens:
The suave Vienna Pen features a raised rubber grip that ensures a beautiful writing experience. Highlight your logo or contact details in silver engraving, which matches the pen's silver accents.
This push-action retractable pen is available in the following colors: Champagne, Black, Cinnamon Red, Navy Blue and Light Blue.
This stylus pen can be used on all kinds of touchscreen devices. It features a beautiful jewel tone along with silver tone accents. The diamond etched grip provides superior writing comfort. Available colors include: Blue, Black, Green, Gunmetal, Green and Red.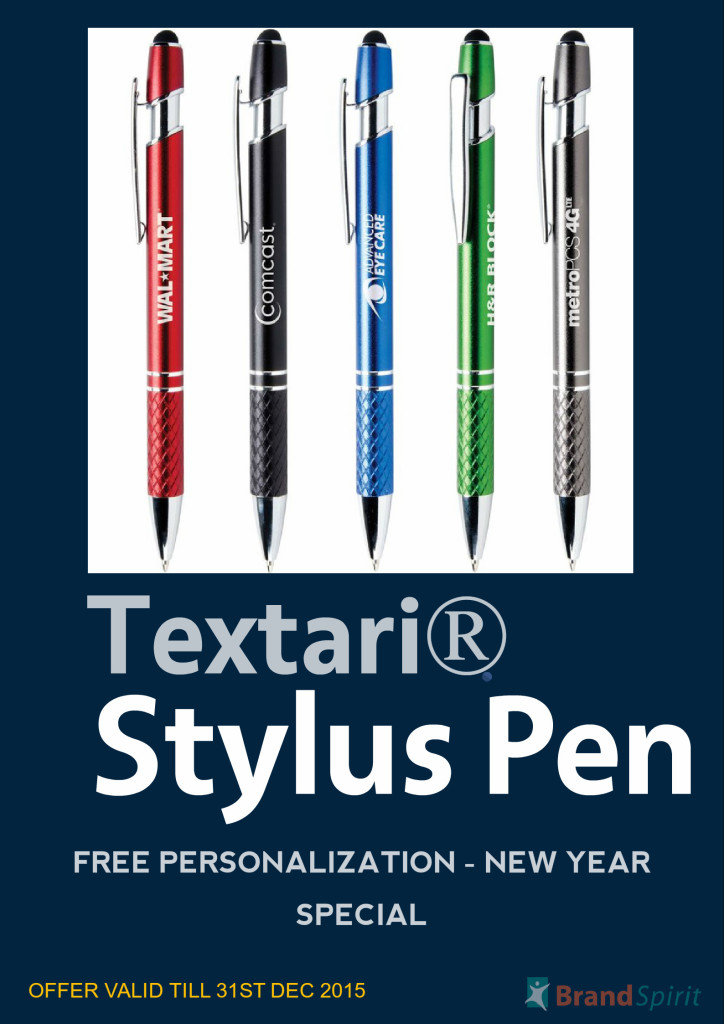 Contact us to learn more about these pens and how we can personalize them for you.