This article features some of the most unique promotional products to power marketing campaigns. These rare custom gift ideas are visually appealing and capable of turning heads wherever they are used.
This white speaker comes with colored sides for an innovative look. It allows you to have a full color imprint to make maximum use of the surface area. This product comes with a black gift box.
Available colors include blue, green, light blue, white, blue, red, black, purple and orange.
This innovative dough features a 3-D logo lid that can make lasting and multiple brand impressions. Users can press, squeeze and mold this playable dough as they like. It is easily removable from surfaces and does not damage or leave behind residues.
Available colors include red, blue, green, orange and yellow.
3. Rectangle Backlit LED Badge Necklace
This unique and backlit promotional badge offers a trendy way to highlight brands at trade shows and events. The badge illuminates in 3 light settings: slow flash, fast flash and steady on.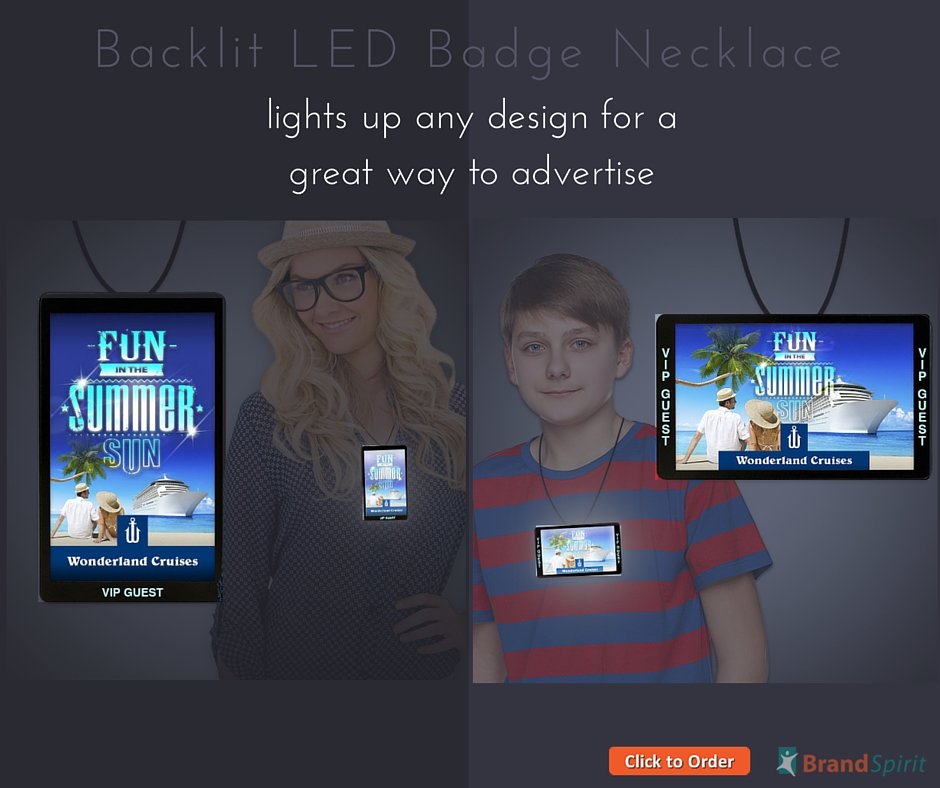 4. 24″ GLASS GALILEO THERMOMETER
This thermometer is based on a concept introduced by Galileo. It is an attractive cylinder featuring floating glass spheres. This beautiful thermometer not only tells the temperature correctly but also serves as a showpiece on desks.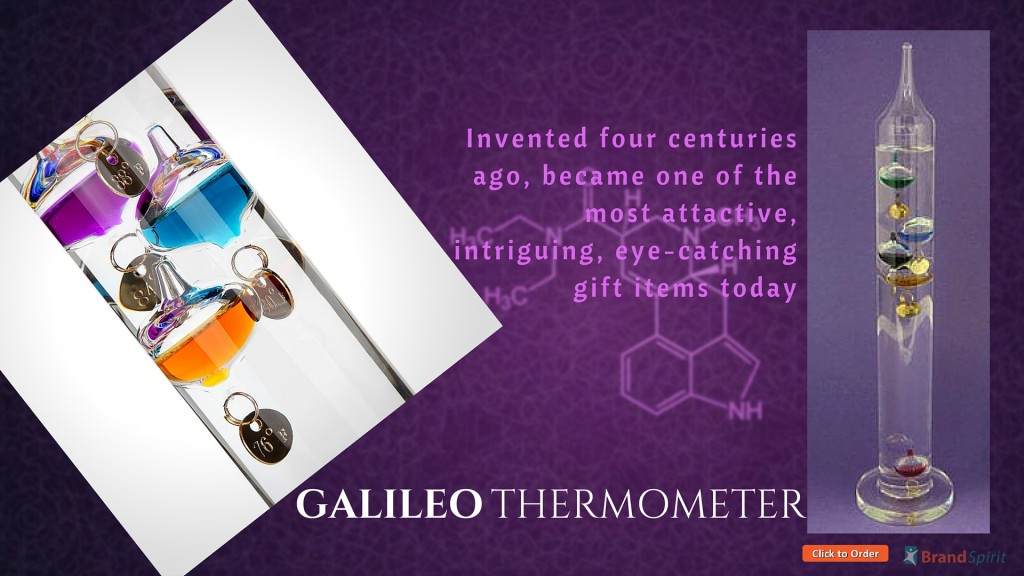 5. Mini Bluetooth Speaker with Micro-SD Card Reader
This portable speaker can connect any Bluetooth-enabled device. It can also play audio files saved in a MicroSD card. This speaker offers plenty of functions to give users the best musical experience ever!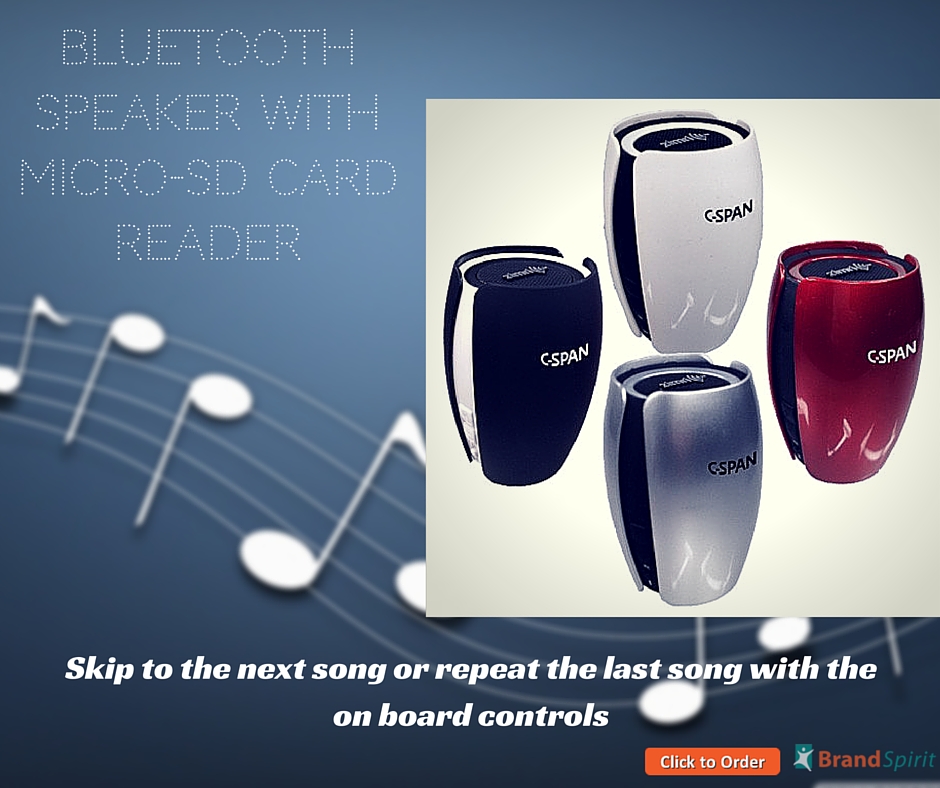 6. Lycra Custom Mobile Phone Pocket Wallet
This attractive wallet has plenty of pockets to secure IDs, licenses and credit/debit cards. Keys and other personal items can be conveniently stored as well.
This trendy product can fit any bottle (irrespective of its size). It helps users stay hydrated while on the move. It is made of 100% silicone and is latex-free.
8. BackStrap universal phone wallet and protector
This innovative product will help to protect cell phones from scratches and dust. It fits most smartphones and offers a rugged look.
Easily cleanable, this product is available in the following colors: white, black, blue, red and yellow.
This magic ball features psychic messages! It has 20 responses to yes/no questions. Available with a gift box, this product will help to launch a magical marketing campaign.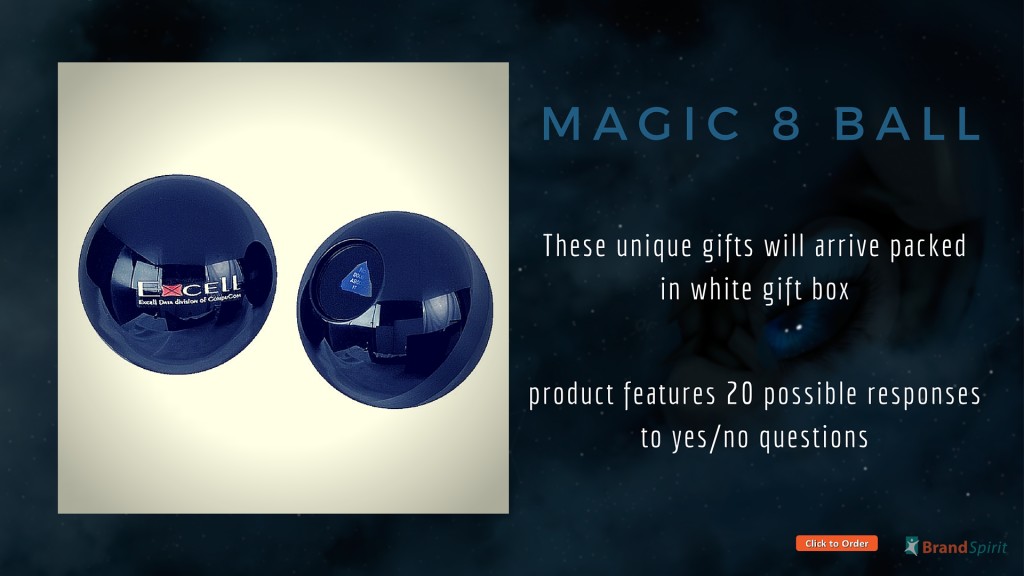 10. Braided Men's Wrap Charm Bracelet
You can customize this braided leather cord bracelet to feature your unique style. For example, it can be matched with your choice of color. Attractive and comfortable to wear, this bracelet can be counted upon to create a style statement for brands.
Contact us for more insights on rare custom gift ideas.