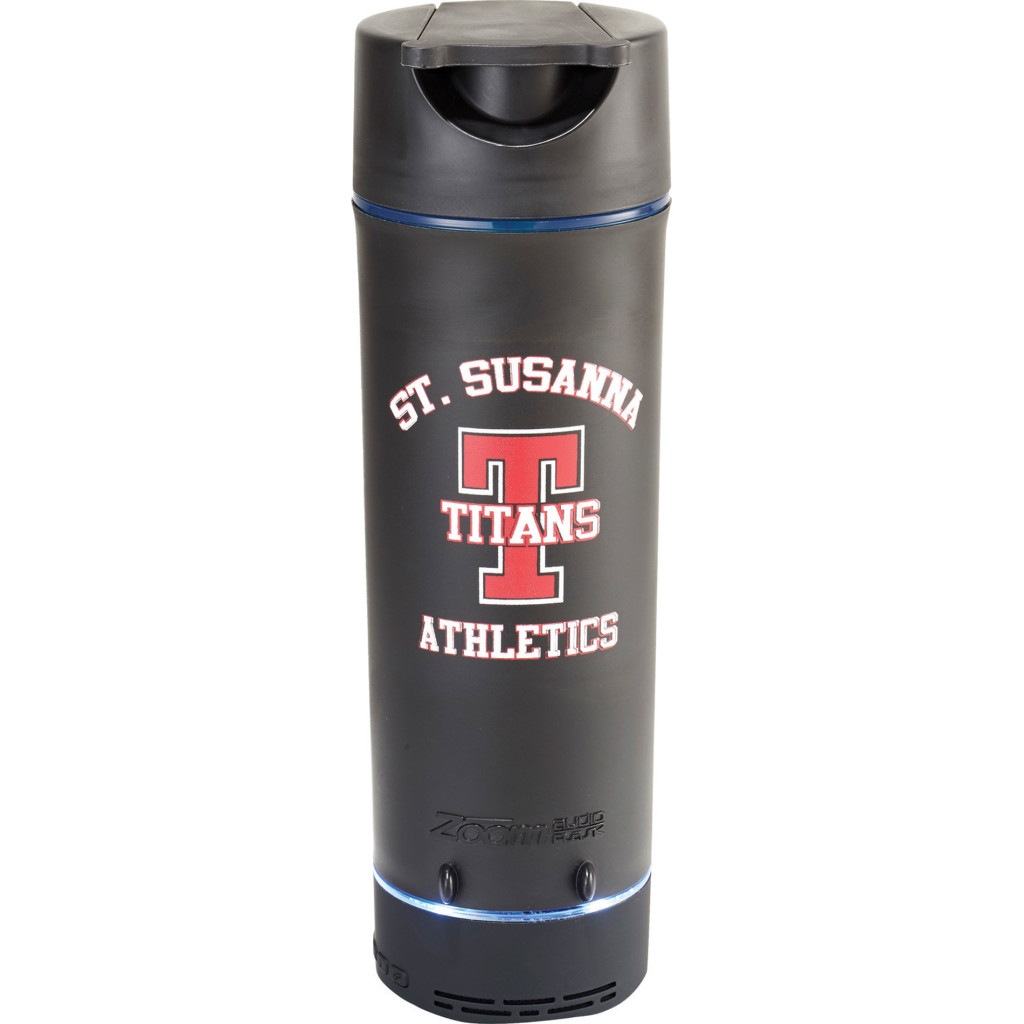 Flasks were popularly known as canteens among American soldiers during WWII. They were handy tools that helped quench their thirst in deserts and other difficult-to-live areas. As years passed by, flasks began to take on different forms. Today, you will find them in all kinds of sizes, colors and varieties like the portable speaker flask featured here!

Introducing the Zoom Audio Flask!
This flask is sought out as business gifts for its high tech features. It is a unique personalized tumbler featuring a large 18 oz. capacity. Here are some highlights of this product:
• Sporty and sleek tumbler for maximum visual impact
• Detachable speaker that connects with devices via Bluetooth (working range of 33 feet)
• Handy phone stand
• Hands-free calls supported
• LEDs light up when the speaker is playing music
• Flip-top lid for convenient opening
• Impressive surface area for logo imprint
• Micro-USB to USB charging cable is included
Place your order online or contact us for more information on this custom tumbler with speaker.