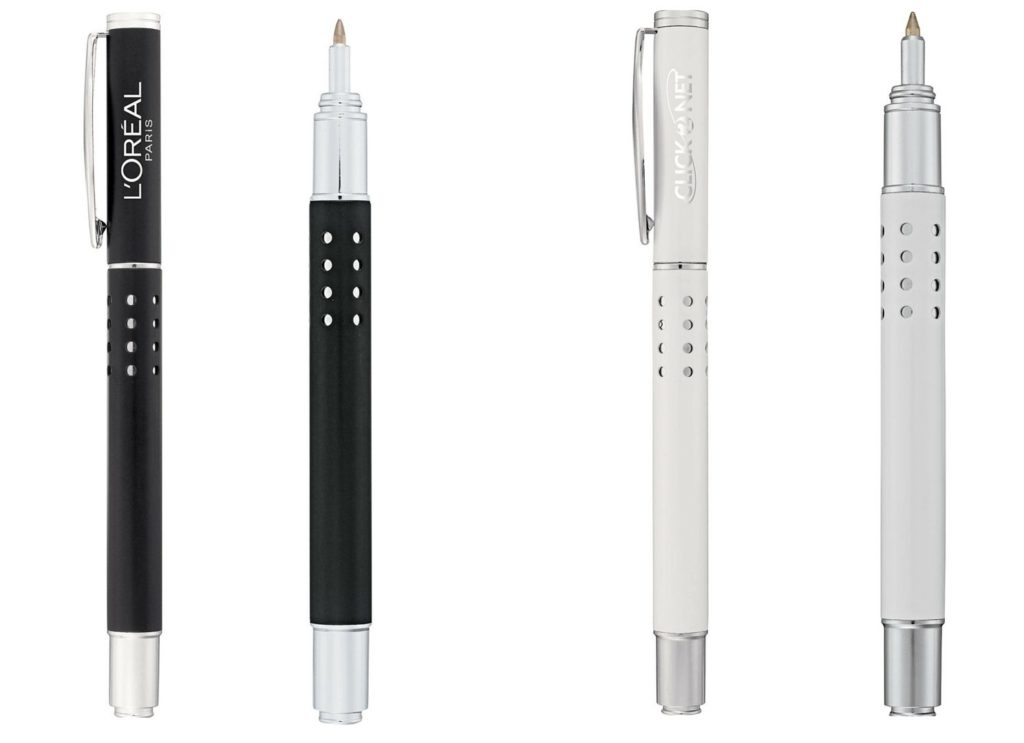 In a 2014 survey, ASI Central, the largest media, marketing and education organization serving the advertising specialty industry asked respondents from around the globe to rate 3 promotional items they received in the past year. Writing instruments came out on top in the USA and all other metropolitan cities that took part in the survey. This is an indicator of the importance people attach to pens they receive from advertisers.
Personalized ink pens – an easy way to make a quick impression
There are a wide variety of pens available to highlight a brand or cause. Most advertisers opt for ball or gel pens to make an impact. Ink pens tend to be the most cost effective and add a special and unique touch to your marketing campaign.
These laser engraved and printed pens are available at low prices to ensure buyers enjoy a budget-friendly marketing campaign.
Tuscany Roller Ball – elegantly designed for maximum visual impact
The Tuscany Roller Ball is a beautiful pen featuring a unique brass barrel and shiny chrome accents. It comes with a premium black ink cartridge. A gift box is included. This attractive pen will highlight the advertiser's logo and message wherever it is used.
It is available in Black, Titanium and Pearl colors.
Get in touch with us for more insights on business class promotional pens.