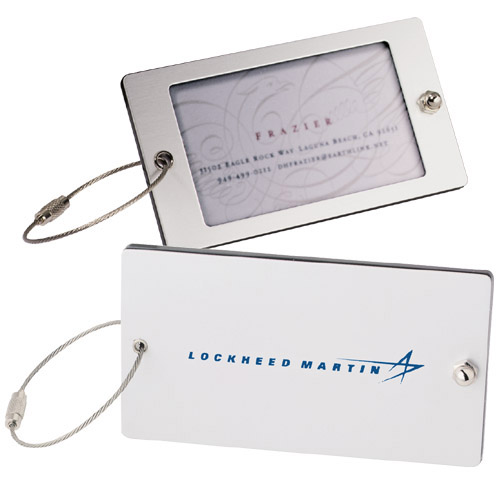 Did you know that luggage tags have a long and glorious history? The first luggage tags were introduced in the form of tickets on the 5th of June, 1882 in New Brunswick, Canada. The ticket displayed the stations of origin and destination along with a reference number. One half of the ticket was attached to the luggage while the other half was handed over to the passenger.
Over the years, this humble ticket morphed into different forms of identification aids, popular among which are the luggage tags of today.
Relying on personalized luggage tags as marketing tools
The utility offered by tags for identifying luggage at airports makes them a desirable gift. They are effective as marketing tools to showcase a business or cause. Featured in this article is a unique luggage tag capable of drawing attention to the advertiser wherever it is used.
Say hello to the Steel Threads Acrylic Identification Luggage Tag!
This product easily ranks among the most elegant looking custom tags available online. It is secured with the help of a metal cord and can hold a business card. It comes in a 2-piece gift box. The tag is available in a classy silver color.
Contact us to personalize this product or for info on other tags available with us.