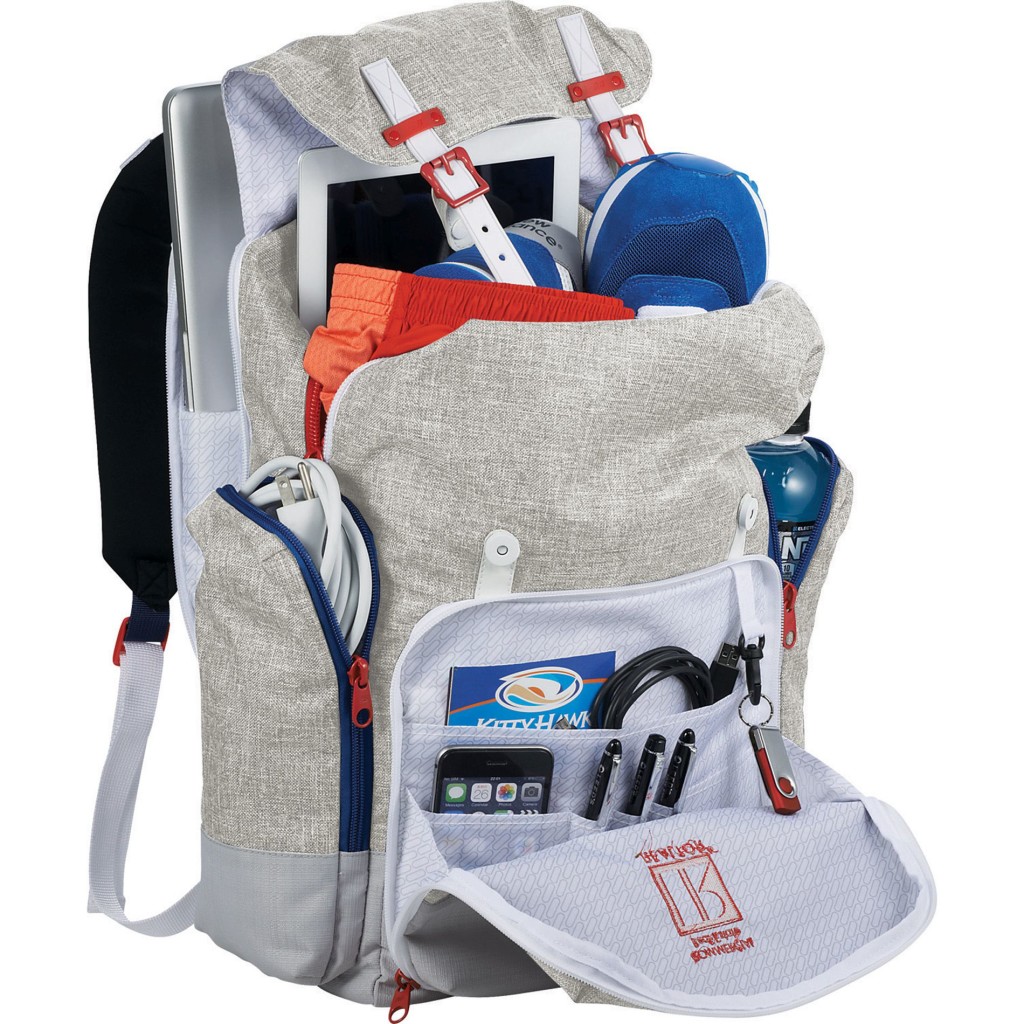 2013 sales figures released by Promotional Products Association International (PPAI) shows that bags are the 3rd most popular giveaways (by quantity sold). The impressive imprint area offered by bags make them ideal candidates for marketing campaigns and business gifts.
The New Balance® 574 Parks Compu-Rucksack is one such bag. It looks unique and is packed with features. This backpack is also classy, spacious and good-looking.
This customized promotional backpack cleverly highlights your logo and message!
This is a business gift will win the approval of recipients. Here are some reasons why:
✦ Spacious enough to store a 17″ laptop
✦ Checkpoint-friendly computer bag
✦ Flapover enclosure with TPU straps
✦ Main compartment can fit a tablet or iPad
✦ Front and two side zippered pockets
✦ Padded back for added comfort
✦ NB DRY technology to keep users cool while on the move
✦ PVC-free
✦ Natural color with blue and red accents
This computer backpack can be relied upon as a cool branded computer bag for clients and employees . Contact us directly if you would like additional, stylish bag ideas.