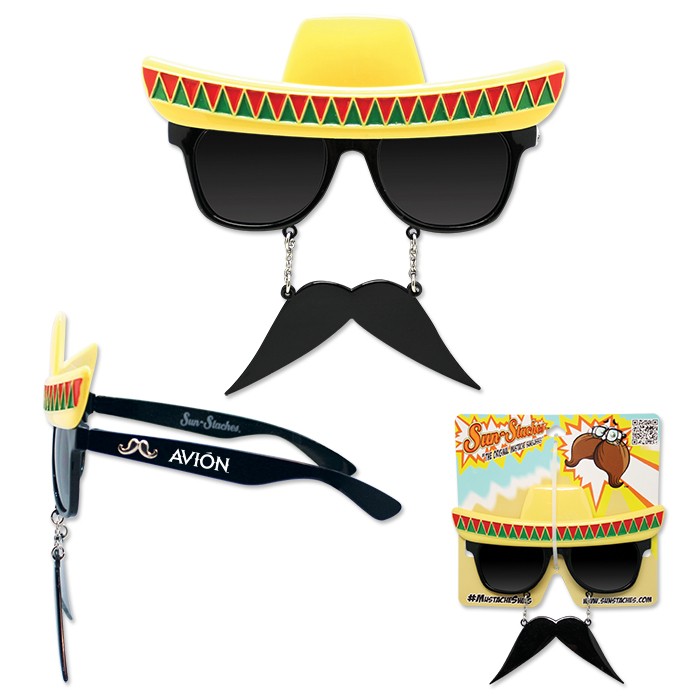 Popular reality show Shark Tank placed the limelight on Sun-Staches during the episode aired on October 17, 2015. Sun-Staches – the funny and immensely likeable sunglasses with mustaches will bring a fun element to your next promotion or marketing campaign.
Below is a list of some of the most popular Sun-Staches that can be personalized for use as marketing tools:
1. Black Handlebar Sun-Stache
2. Green Glow-in-the-Dark Sun-Stache
3. Fiesta Sun-Stache
4. Football Helmet Game Shades
5. Captain Sun-Stache
6. Bushy Eyebrows & 'Stache Sun-Stache
These fun giveaways offer high utility value as well. Here is what you can expect:
• A product that's ideal for fun parties and events
• Clear lenses with 100% UV400 protection
• Sun-Stache imprint on the sunglass to verify its authenticity
Contact us for more information on our range of custom imprinted Sun-Staches.