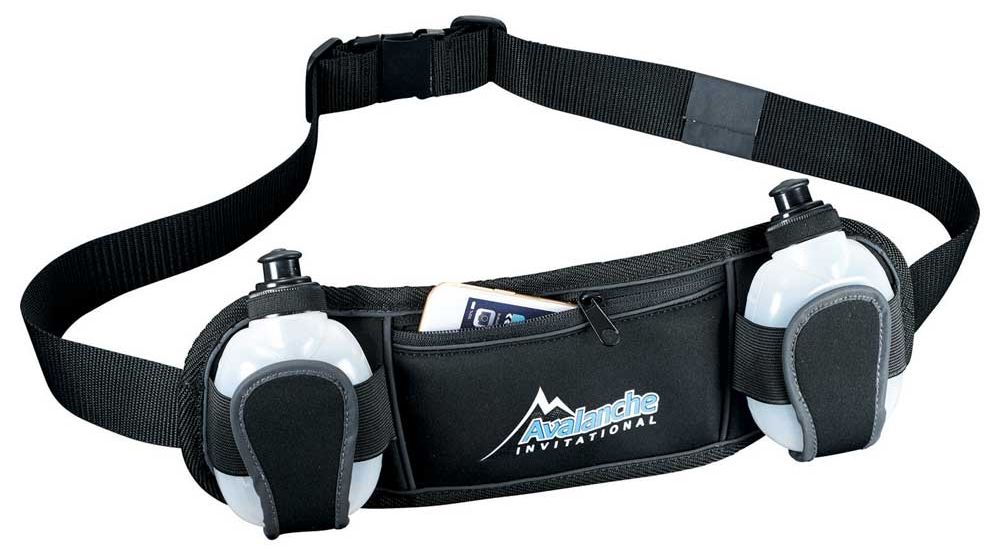 Most people think that waist bags have a recent history that dates back a couple of decades. This is far from the truth. The first waist bags were introduced more than 5000 years ago. Subsequently, these bags gained in popularity around the world in the form of fanny packs. The focus was mainly on functionality and ease of use. These bags were never considered a fashion accessory. But that has all changed now.
A unique product that combines safety and style with fitness
The product featured here is a custom fitness running belt built to help users pursue their health goals.
The Slazenger Reflective Fitness Hydration Belt has a black reflective trim that merges well with dark surfaces during the day. It shines a bright reflection during the night so that users stay safe while exercising.
The fitness belt holds two 6.8 oz. hydration bottles. A front zippered pocket stores basic essentials like a smartphone, cash and other personal belongings. Bulk pricing starts at $12.98 which include a custom logo.
Contact us for more info on personalizing this promotional running pouch.