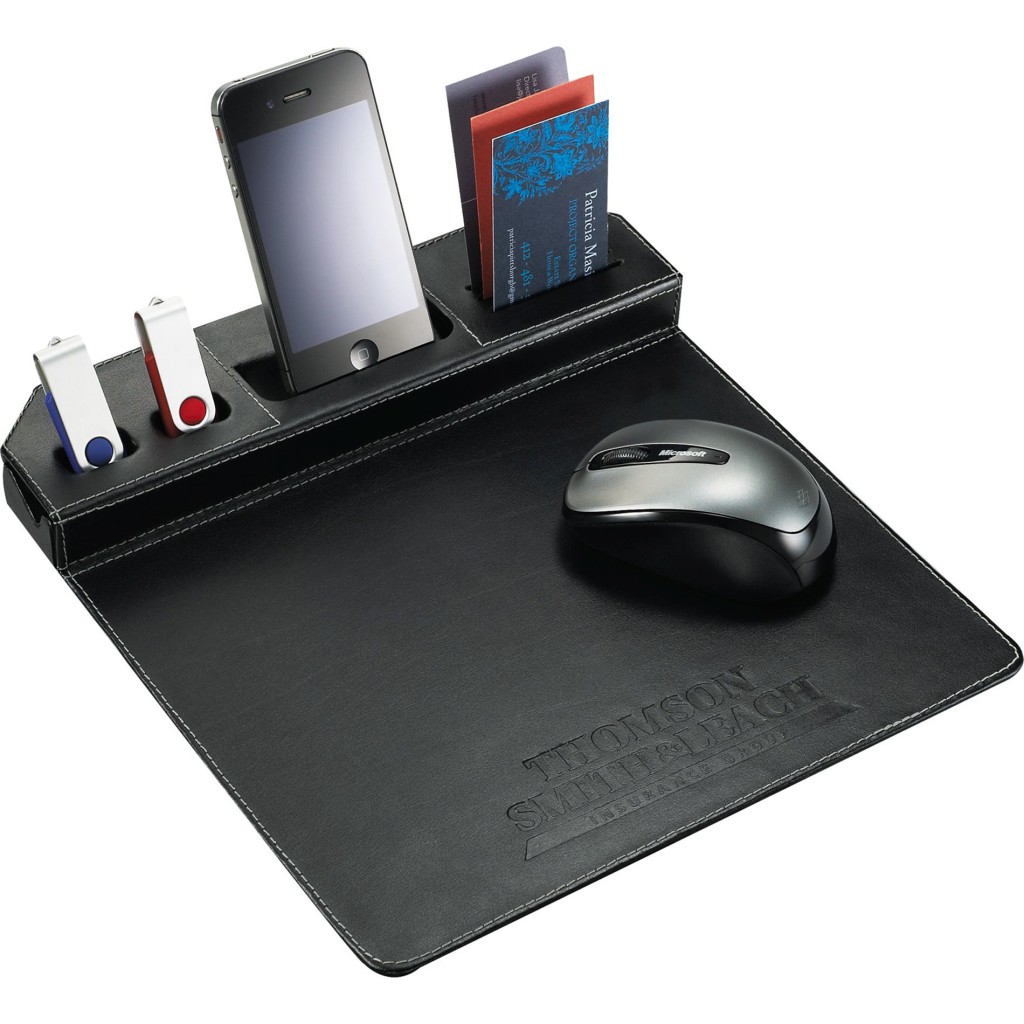 The first mouse pads were invented in the year 1969 by Jack Kelley. They looked more like medium-sized trays that stored tea cups! A lot has changed since then. Today, you will find cool mouse pads that look great on desks plus offer high usability and convenience.
You will also find some unique mouse pads offering extra functionality. One such mouse pad is featured here.
Metropolitan Mouse Pad with Phone Holder: Perfect as computer accessories gifts!
This large mouse pad allows the user to secure a cellphone and other essentials while working on a computer. This product can also store business cards and 2 flash drives. These custom mouse pads will do a good job of highlighting the advertiser's logo and contact details.
Order these mouse pads in bulk online or contact us directly for more options on promotional mouse pads.