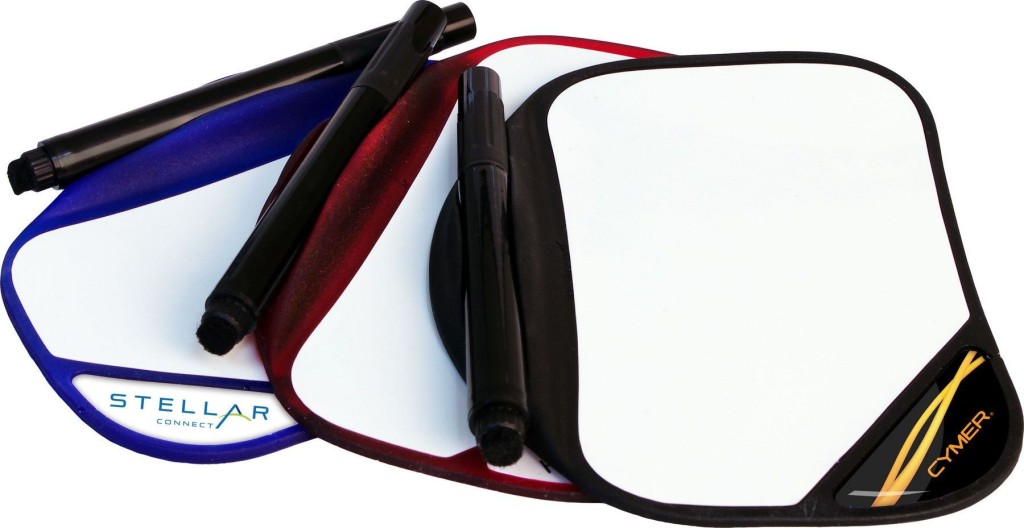 Whiteboards have been around for more than 50 years. They were made of steel and very expensive to purchase. Early whiteboards were put to use in specialized industries, primarily to take down important data during research. They were huge and bulky.
The whiteboards of today are trendy, innovative, useful and good-looking. They help users stay organized in their daily tasks. The Scribbler™ is a revolutionary new whiteboard offering high utility value.
Introducing Scribbler™, the perfect custom whiteboards for businesses
Here is a product that can attach itself to all kinds of surfaces. This non adhesive whiteboard is packed with features:
• Sticky Pad Technology® attaches to different surfaces such as wood, plastic, metal and vinyl
• Non-adhesive in nature
• Available in black, red or blue trim
• Cleanable back to keep the grip firm
• Works smoothly on curved surfaces
• Features a top-quality marker with eraser
• Great surface to write on
• Includes a full color printed logo
This low-cost, compact whiteboard can be given away at trade shows, meetings and other promotional events to highlight a company's logo and message. Click here to learn more about this unique new whiteboard.