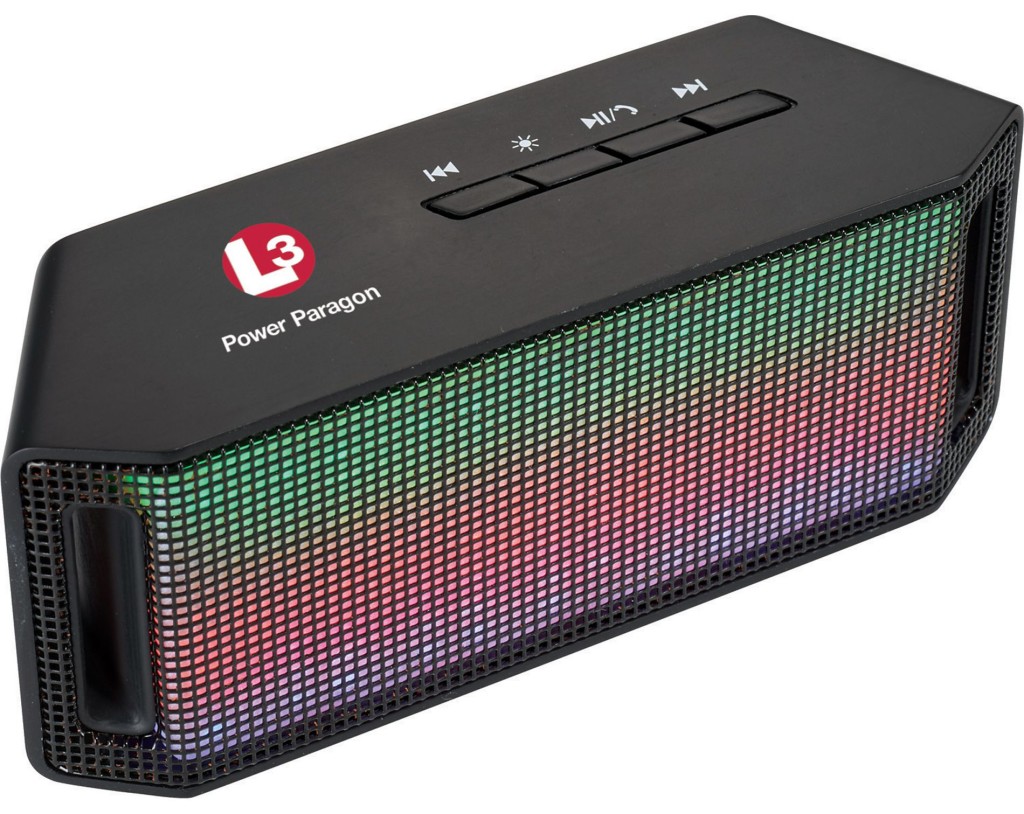 Bluetooth-enabled devices have taken technology to a whole new level. They offer high connectivity and are convenient to use while on the move. Most consumers prefer Bluetooth-enabled devices to fuel their lifestyle.
Featured here is a custom Bluetooth speaker that can play quality music in style!
It is a compact product with an easily noticeable area to highlight your logo. Starting at a bulk price of just $24.98, this personalized USB speaker can turn up the fun several notches!

Here are some highlights about this product:
• Flashing multi-color display with 6 lights
• Lights turn on as music plays
• Can connect with devices via Bluetooth (distance of 33 feet)
• USB-to-micro USB cable included
• Printed with your custom logo
Click here to customize this portable speaker with lights with your logo.