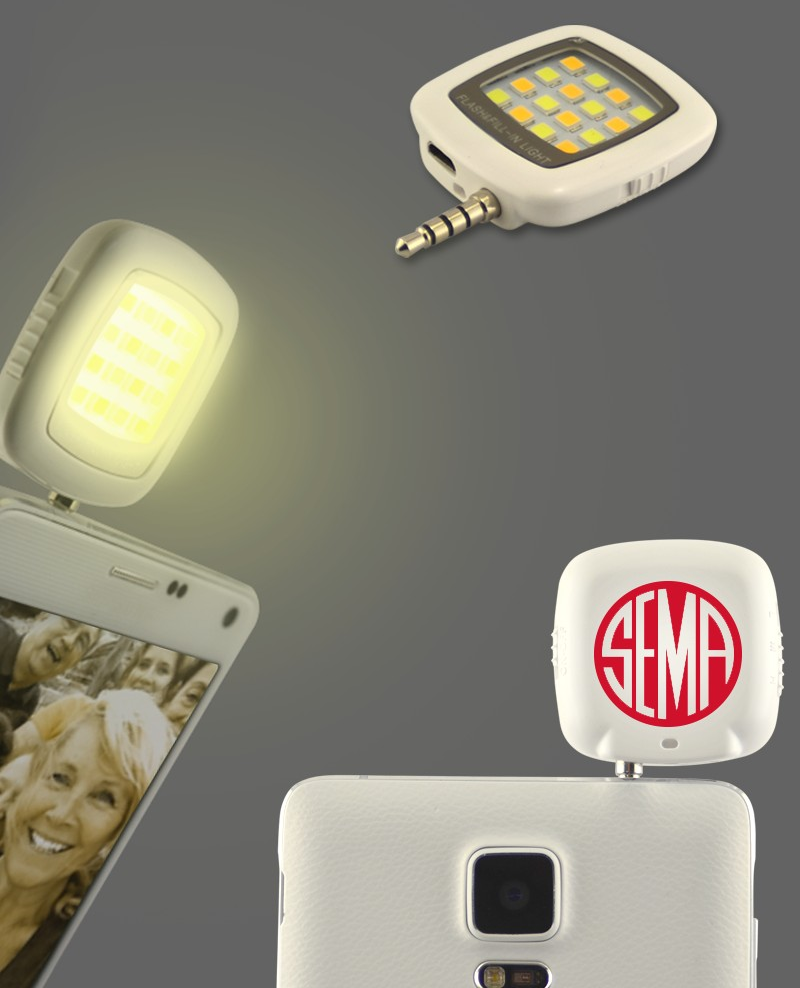 Did you know that selfies have been around for close to 200 years? The first-ever selfie was taken by Robert Cornelius, the American credited with the world's first-ever color photograph!
He probably didn't predict that selfies would become such a rage the world over. It's a phenomenon that had a rapid rise in the last decade or so.
Taking the perfect selfie is an art. It requires a quality camera, the perfect angle and the right amount of lighting. Unfortunately, a lot of people struggle with getting the right lighting to take selfies.
The custom branded selfie light featured here is extremely helpful and can take photography skills to a whole new level.
Users can say goodbye to mediocre selfies! Here are some highlights of this LED selfie light:
• Selfies can be taken in low or little light
• Toggle switches present to manage brightness levels
• Flashlight functionality
• Portable phone light
• Connects easily to a cell phone's headphone jack
• Rechargeable via micro USB
• Cables included
• Your logo is prominently featured on the backside.
Use these logo branded selfie lights as tradeshow giveaways, business gifts, employee gifts or sales incentives or to generate excitement any event.
Place your order online or contact us directly for more information.