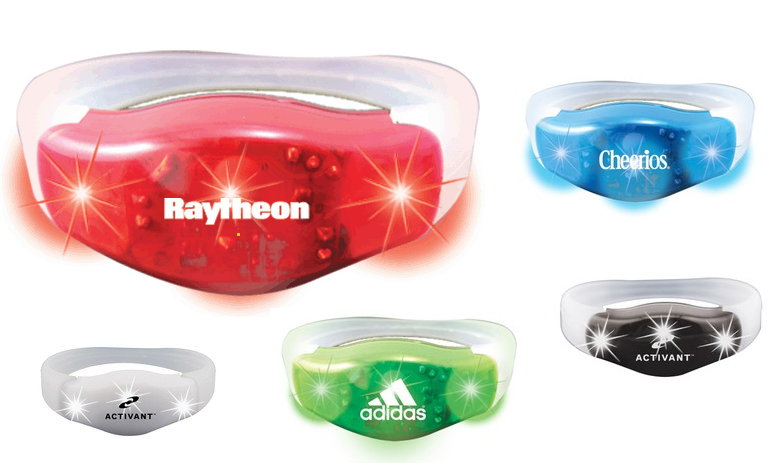 For years, wristbands have helped spread awareness about brands and causes. They are economical, trendy and good-looking – people from all walks of life wear them to spread a message.
Introducing the Motion Activated Flashing Bracelet!
The Motion Activated Flashing Bracelet is an advanced version of conventional wristbands. It is innovative and popular as a party accessory. It can also be used at fundraisers, trade shows and product launch events. These light-up bracelets are currently on sale for the discounted price of just $2.79 for any quantity above 100 units (while supplies last).
Here are the highlights of this custom LED bracelet:
✓ Simple motion of the hand activates LEDs
✓ On/Off switch for LED activation is also present
✓ One size fits all
✓ Attractive colors available
✓ Serves as a glow in the dark bracelet as well
✓ Includes a one-color printed logo
✓ Production turnaround time of 7 days
Here are the different color variations available for this product:
1. Blue
2. White
3. Red
4. Green
5. Black
Contact us directly to take advantage of the sale pricing mentioned here for these branded light up bracelets.