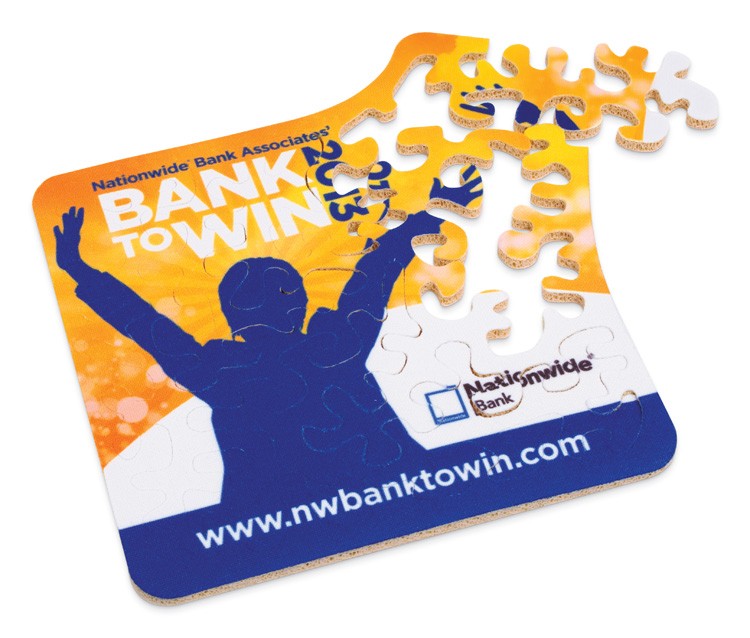 Mouse pads used to be one of the top promotional giveaway around a decade ago. Somehow along the years, marketers have left these handy advertising tools off the table (no pun intended) and have moved on to newer ideas. But mousepads still offer tremendous function for users and the need for mousepads has not gone away.
This new puzzle mousepad even goes a step further and combines the stress-relieving pastime component of a puzzle with the added function of a mousepad once the puzzle has been assembled. And it's a pieceless puzzle so no pieces will be lost along the way.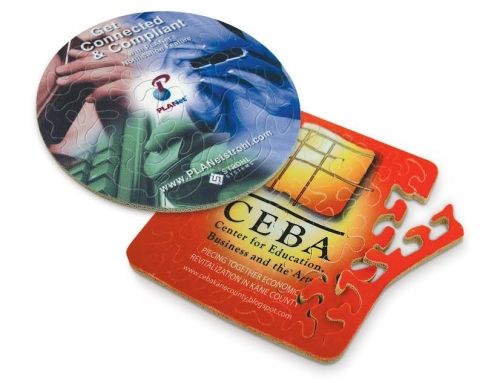 Here are some highlights of this unique puzzle mousepad:
✓ Can function as a mouse pad (or even a coaster)
✓ Jigsaw puzzle mouse pad
✓ Puzzle can be pulled apart without ending up in pieces
✓ Printed in 4 color process
✓ Only 5 days production time
✓ Bulk prices are as low as $2.25
Mousepads are one of the best advertising tools you can have since they offer a huge imprint with full color printing capabilities. Plus they are sit on a users' desk all day, 5 days a week.
Contact us today for more information on these personalized mouse pads.