Custom printed T-shirts and logo'd sunglasses rank among some of the most popular branded promotional products in the world today. Individually, both these items have the capability to strike a chord with all kinds of target audiences.

This Gildan® T-Shirt And Sunglasses Combo Set brings the marketing goodness of both these products in one comprehensive set. The resulting branding power can highlight products, individuals and companies in a big way.
Opt for this combo set if you are looking for personalized tshirt deals that rank among the best online.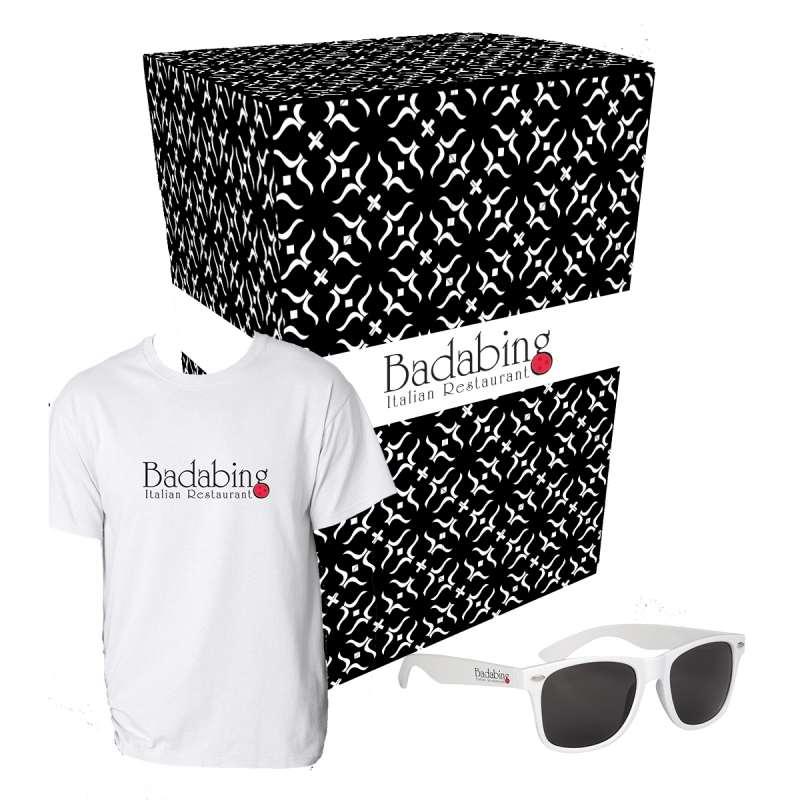 Use Gildan's reputation to highlight a logo and message
The t-shirt from Gildan offers high wearability and comfort levels. It is a great product to be worn outdoors, whether it's to the office, party or camping trip. The accompanying sunglass is a scene-stealer capable of providing protection from the sun while highlight a message. Both these products come packed in a delightful gift box for maximum branding impact.
Your logo will be highlighted on the t-shirt and sunglass. The box will also feature your logo in a big way. Individual bulk prices are in the range of $8.29 to $12.61. Contact us if you need more insights on our custom combo gift offers.