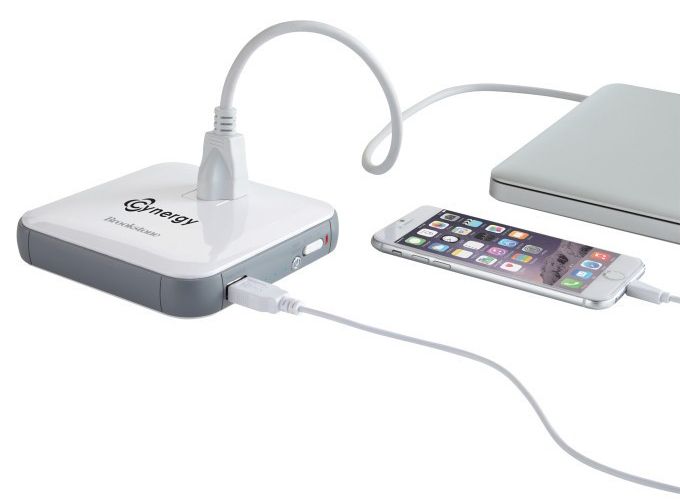 The role played by laptops and handheld devices in the digital world cannot be praised enough. They are compact and handy gadgets that offer convenient computing on the move. Their immense popularity in the last decade has given birth to a new breed of business gift – personalized power banks.
It's often a challenge to charge gadgets while traveling, especially in places where there are no power outlets. The product featured here is capable of providing gadget enthusiasts with a whole new level of convenience. It's time to say goodbye to charging worries.
Give a warm welcome to the Brookstone® Power Bank!
This convenient product serves as a personal backup battery with in-built power outlets.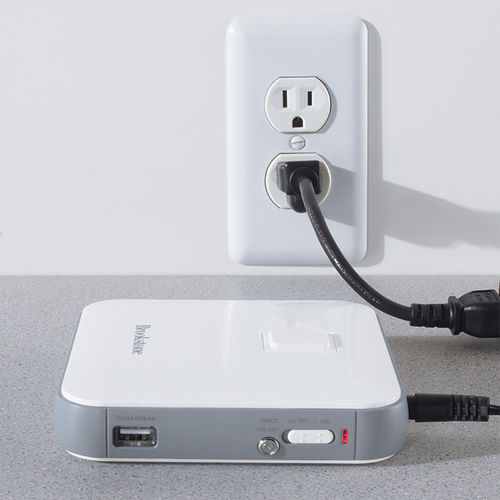 The Brookstone® Power Bank charges a variety of electronic items at the same time – from laptops and smartphones to lamps and game consoles. An AC adapter is included as well.
The 12000 mAh power bank comes with a drawstring pouch. The surface area for imprint is sufficient to get a logo and brand message noticed. Companies, institutions and clubs will find this product to be a worthy premium gift for clients or employees.
This product requires 10 working days for production and delivery. Several screen printing options are available for businesses with specific branding requirements.
Contact us if you have any questions on making this power bank an ambassador of your brand or cause.