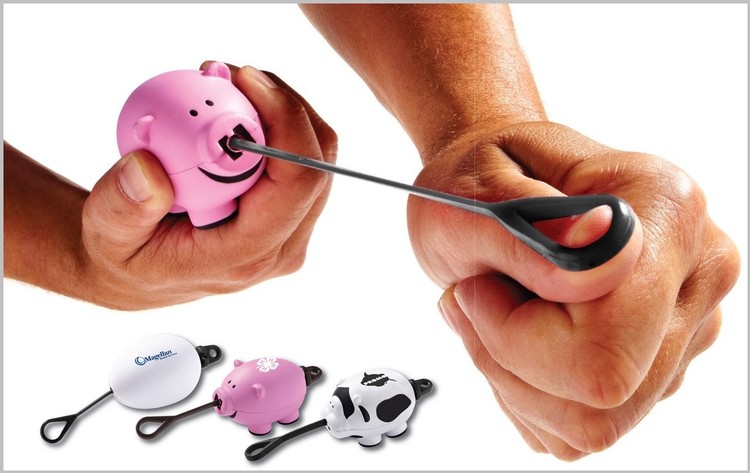 Have you ever seen a flying pig? Well, neither did any of our readers till they feasted their eyes on the Slingshot Flying Stress Ball Pig!
This unique logo personalized fun stress reliever is loaded with cuteness, fun and innovation. It's the kind of promotional product that brings a big smile on everybody's face!
Adults can use this cutie to beat stress and boredom at work. It helps inject a laugh or two in a stressed environment. Kids will also find this product a great toy to play with.
The custom branded Slingshot Flying Stress Ball Pig is capable of promoting a variety of products and causes. It has universal appeal and can be distributed at schools, offices, trade shows, conventions, retail stores, charity organizations and outdoor events.
Features:
✓ 3″ long pig that flies a distance of 20 feet!
✓ Attractive slingshot-action powered by elastic and sturdy band
✓ Squeezable and great to fight stress
✓ Individually polybagged
✓ Includes a custom printed, one-color logo
✓ 3 working days for order completion
✓ Price range between $2.49 and $2.99 (based on quantity)
Prepare for a smarter, brighter and cost-effective marketing campaign by going for this product. Contact us if you need more insights on other custom stress relief toys!