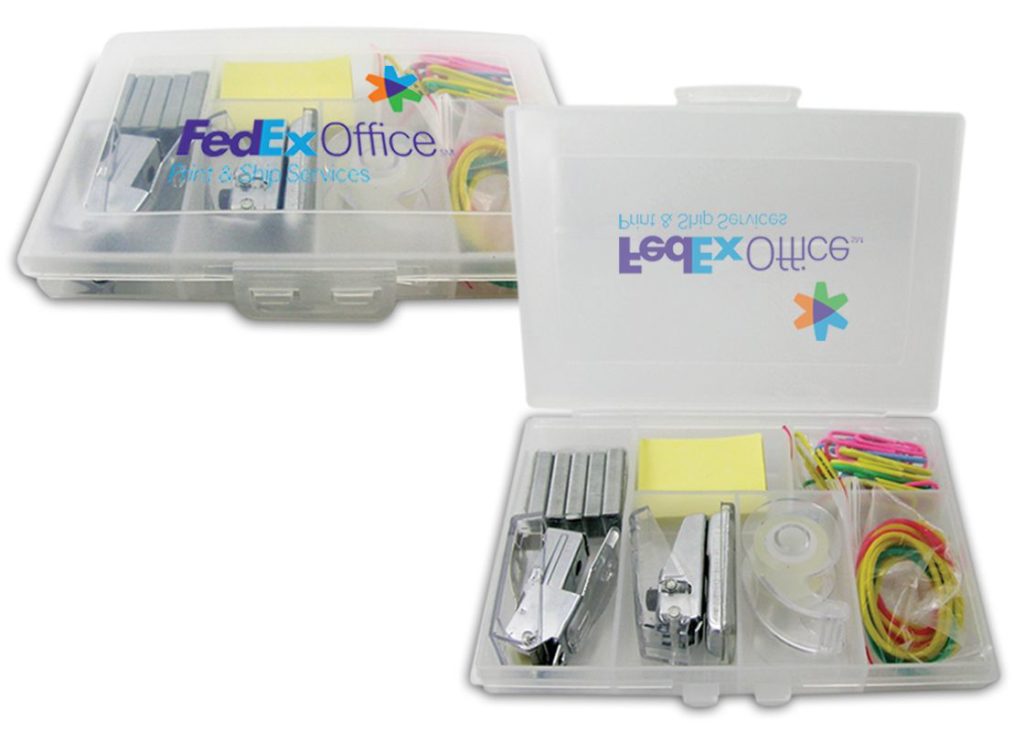 There are times when people may find it difficult to locate a pen, stapler or paper clip when they need it most. Cluttered desks could be partially to blame for the vortex into which pens office items disappear. That is why everyone has a need for an organizer that keeps all kinds of stationery items in one place. That's exactly what you'll get with the custom logo branded Mini Stationery Set.
It is a personalized all-in-one office stationery box that comes with the following essentials:
1. Stapler
2. Staples
3. Paper clips
4. Paper punch
5. Rubber bands
6. Sticky notes
7. Cello tape
As you can see, the personalized Mini Stationery Set will be handy at the office or home. You can place a bulk order and give them away to employees and customers as an effective tool that can proudly feature your logo and message. Place your order online or call us to personalize this custom stationery set.