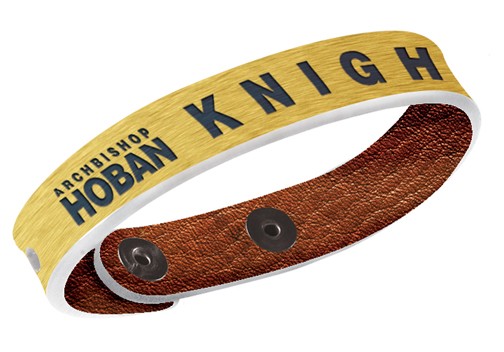 For years, customized wrist bracelets have helped spread word about social awareness campaigns, products and people. The reasons for the immense popularity enjoyed by promotional wristbands are its economical pricing, trendiness and easy distribution. Logo's wristbands also provide valuable visibility for the message they carry by attracting the attention of onlookers.
There are many wristband varieties available. You will find them in all kinds of sizes and colors. Silicone bracelets in particular have been all the rage for many years. If you're looking for something different, new and unique, these custom faux leather bracelets are high on style as well as functionality.
The Arm Bandit™ is like nothing you have seen before
The vinyl Arm Bandit™ is flexible and features a snap adjustable for an easy fit on most wrist sizes. It offers a 4-color process print on both sides for maximum custom branding opportunities. They can be distributed in person or by mail. Best of all, recipients will readily wear these trendy accessories to work or wherever they go!
Individual prices range between $1.20 and $1.49 depending on the bulk quantity ordered.
Place an order online for these personalized wristbands or contact us directly to learn more about these full color leather bracelets.