A great product to launch your next health-conscious marketing campaign with is customized spray hand sanitizers . These sanitizers are compact and can fit in all sizes of bags and purses. Recipients can use these sanitizers before/after meals or whenever they feel the need to fight germs.
Logo Branded hand sanitizers are effective as marketing tools at offices, conventions, trade shows, meetings, hospitals and clinics. Marketers looking for advertising giveaways at short notice can also opt for the 1 Day Rush offer available with these promotional sanitizing sprays.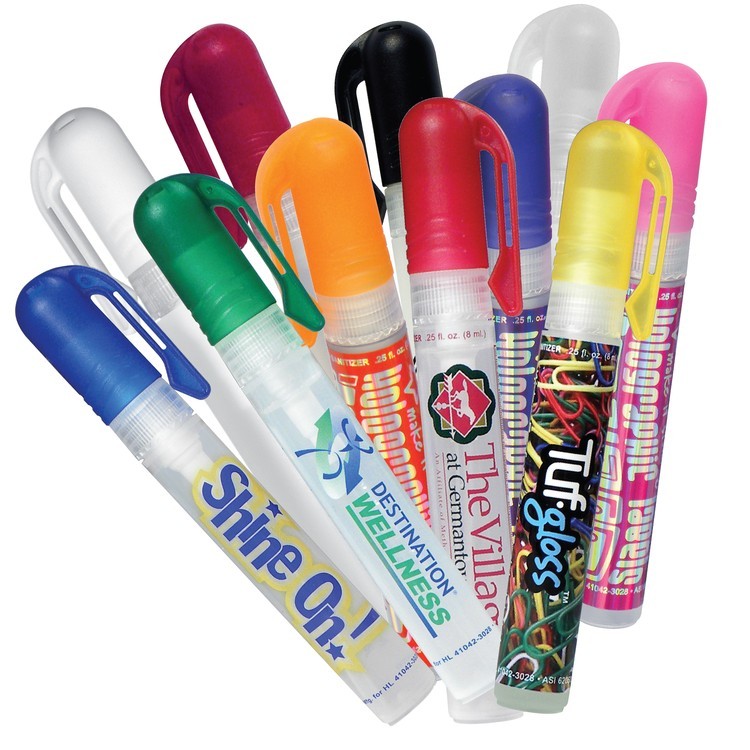 This pen-shaped sanitizer comes with a scratch-resistant label that allows you to deploy a four-color-process imprint. The Tuf Gloss™ will ensure that the logo doesn't fade away for years. This product is available in the following colors – Black, Blue, Burgundy, Clear, Green, Orange, Pink, Purple, Red, White, Yellow, Black, Blue, Orange and Red.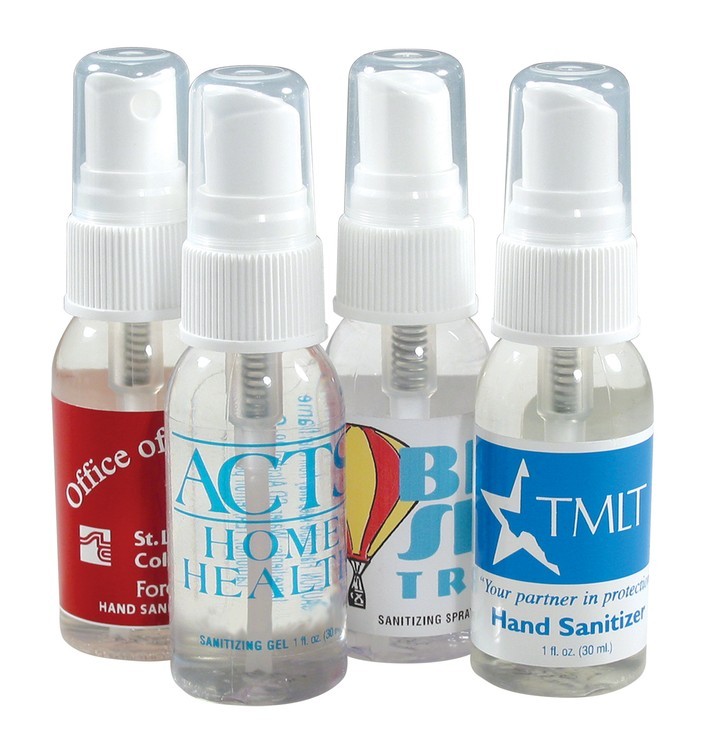 Compact and smart-looking, this sanitizer can be easily carried around. It is a cute bottle with a pump mechanism. It is available in a clear color. Users will find this product a handy freebie.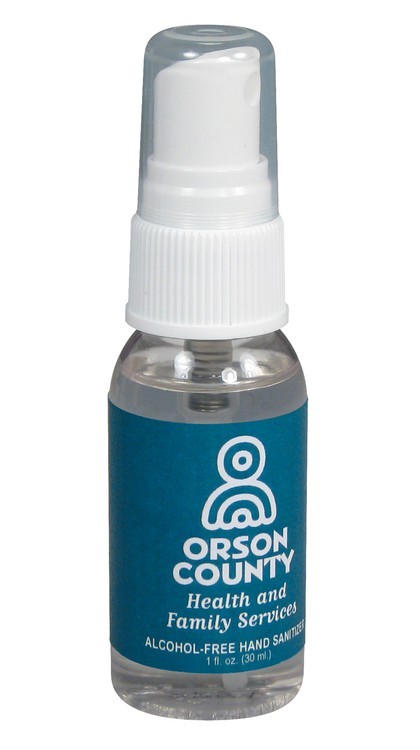 3. 1oz Non-Alcohol Spray Sanitizer
This compact sanitizer bottle features pump mechanism to dispense non-alcoholic liquid. It is a quality product that can serve users reliably wherever they are.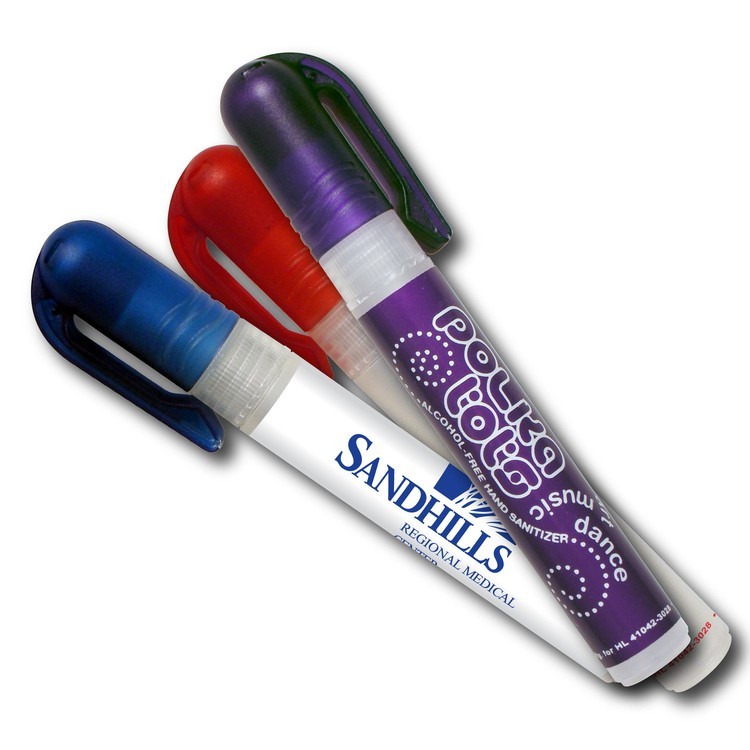 4. Non-Alcohol Pen Spray Sanitizer
Featuring a non-alcoholic germ-killing formula, this pen-shaped sanitizer is scratch-resistant and perfect to highlight a brand logo. This product is available in a variety of bright colors.
Contact us for more info on promotional hand sanitizers.