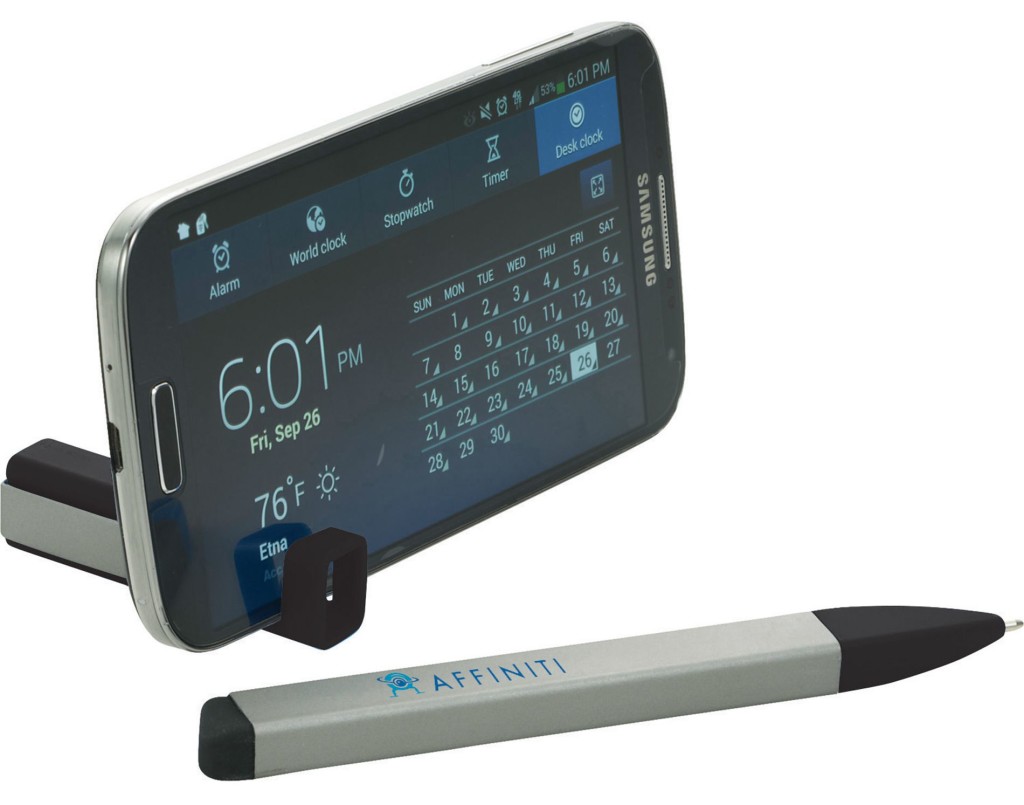 Here is a handy pen with multi-function features that can promote a brand, cause or person in a big way. Featuring ballpoint mechanism and a stylus, this custom logo pen with phone stand offers a comfortable grip for easy writing. Available at bulk prices that range between $6.48 and $8.17, this unique promotional pen with stylus is a crowd-pleaser.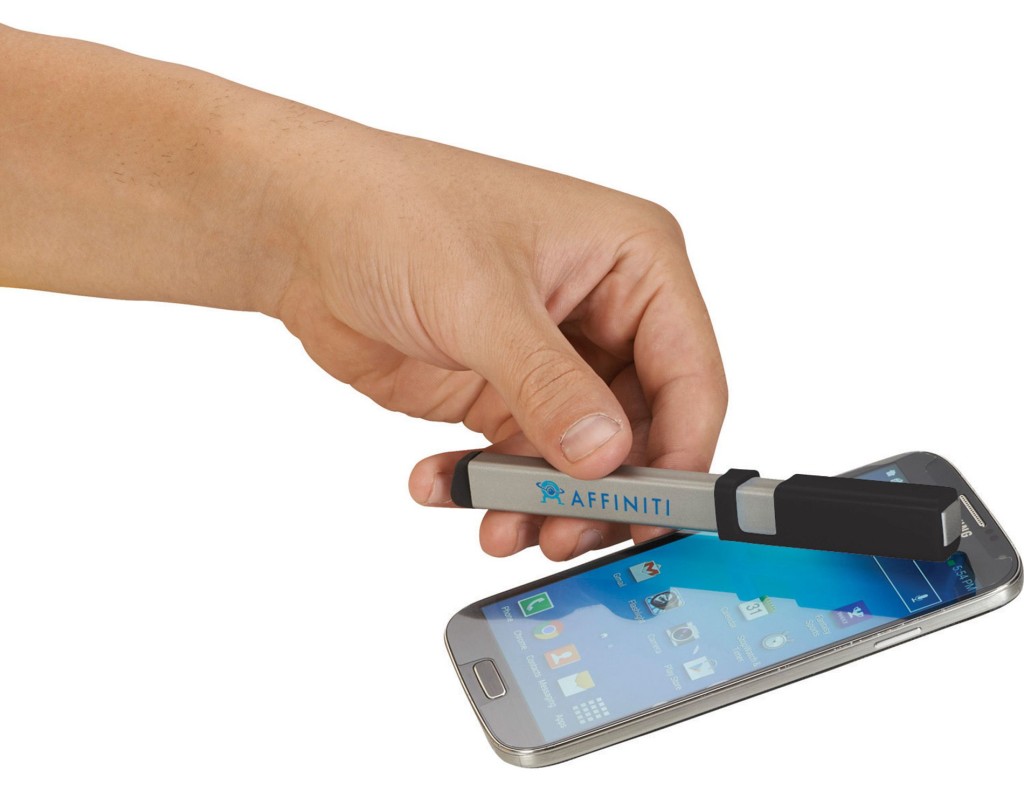 Helps get rid of unwanted smudges easily
A screen cleaner strip is included to get rid of smudges on handheld devices. This cleaner will do a good job of ensuring screens remain crystal clean. Available in silver color, this pen's production process takes just 10 days or less to add your logo and ship out to you.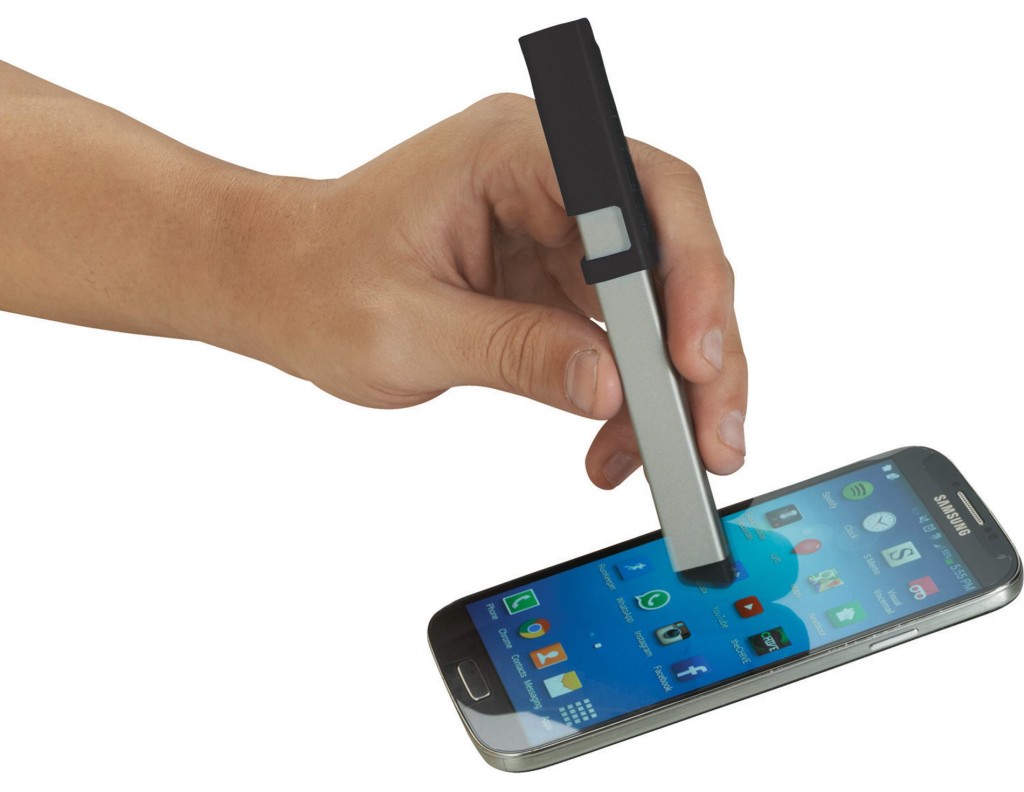 A capable phone stand
This product's cap doubles as a phone stand and can be put to use anywhere. The sturdy construction ensures that this product lasts long after they have been given out.
Order these low minimum personalized pens or get in touch with us to learn more about them.