It's not difficult to find a person who has lost a personal belonging recently. Look around and you will hear stories about people losing a cell phone, bag or keys. The goal of this product is to avoid such situations while providing easy marketing opportunities.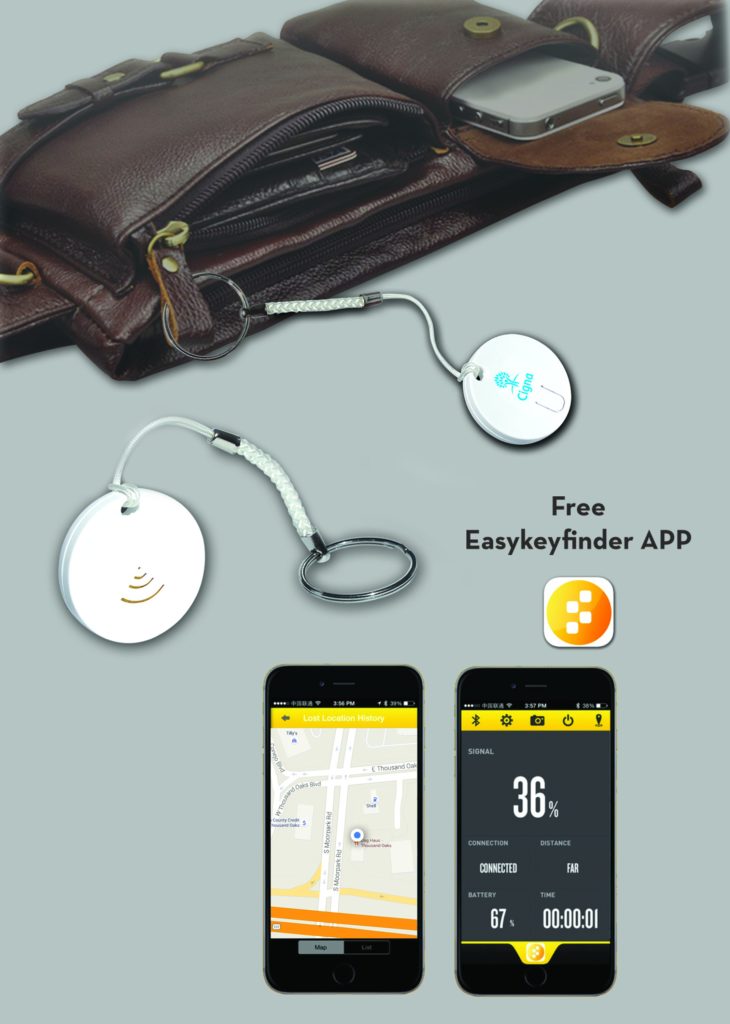 Innovative security product compatible with iOS and Android devices
The Bluetooth Key Finder Tracking Device features an anti-loss personal alarm that works up to a distance of 80 feet. An app installed on the user's phone will release an alert whenever the key finder moves out of range. The alert can be set to function on a phone, the key finder or both. The user only has to download and install the EasyKeyFinder App from Google Play or App Store.
This product will take 7 working days for production. Buyers can choose from White, Black or Blue colors. The imprint method used will be pad printing.