Are you getting a headache trying to come up with a unique promotional product for your next marketing campaign? Consider a custom branded bottle of Ibuprofen. It ranks among the world's most popular and effective medications. It has a strong reputation for fighting minor ailments such as pain, fever, headaches and inflammation. You will find Ibuprofen in various forms and name brands at homes around the world. All of them have one thing in common – the ability to provide instant relief from pain!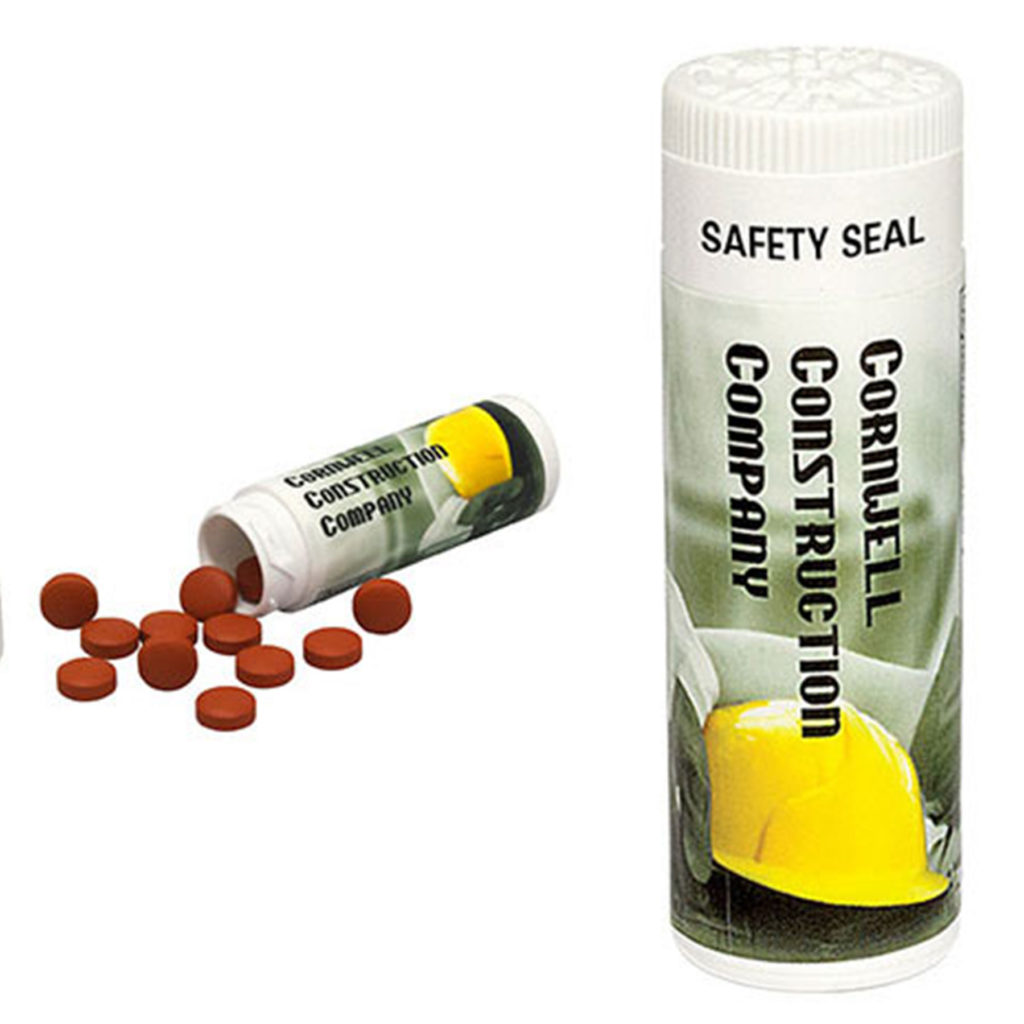 Why not use Ibuprofen for branding purposes to spread word about your company or cause? It's the perfect product for use with messages that involve getting rid of business related "headaches" or "pains".
This product will help you launch a campaign that's different from the rest!
The small personalized container of Ibuprofen featured here will help you launch your marketing campaign to target customers, prospects and employees. It features the same ingredients used in popular Ibuprofen brands such as Advil® and Motrin®. Available in an attractive and compact container, this product is easy to carry around in a pocket, purse or bag. And an added bonus is that recipients will remember you whenever they use these pills to fight pain.
Get in touch with us to include custom printed Ibuprofen in your next marketing campaign or feel free to order online. We will ensure that your logo imprinted Ibuprofen reaches your office by your deadline.