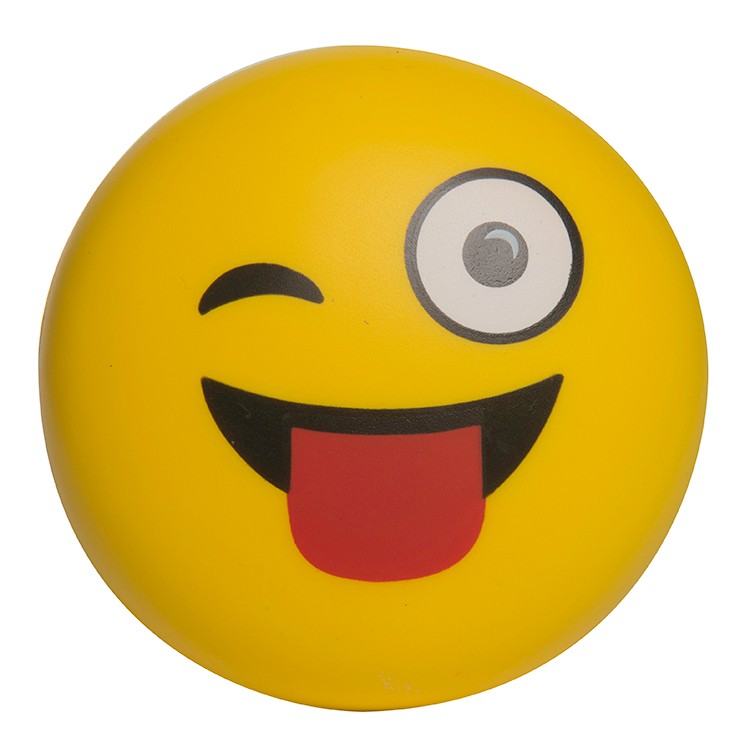 Computer chats and mobile messaging brought about a revolution in the way we communicate with people. People began to use a lot of smileys or emojis in their conversations. These emojis offer a fun and cute way to communicate, ensuring that participants enjoy the conversation thoroughly. The best part is that emojis can convey a lot instantly. They are more powerful than words!
Over the years, a set of emojis have become popular all over the world. They are the following symbols – Yikes, LOL, ILY, Wink, Happy Face and Mr. Cool. These emojis are easily recognizable and can connect with people immediately. At Brand Spirit, we bring these classic emojis alive through our range of squeezies and plush toys. Let's explore them in detail.
Squeezies
Our range of squeezies can serve as efficient stress busters. They are durable and can last for years on desks at home or offices, wherever they are used. These yellow giveaways can feature a marketing message to help buyers connect with their intended target audience.
Here is our collection of custom emoji stress balls for you to choose from:
Plush toys
Our range of plush toys is great to hold and own. They offer unique functionality as well. They either come as pouches or keychains.
Here is our collection of plus toys for you to choose from:
Did you like any of these products? Order online or contact us to purchase our personalized emoji stress relievers. Or go for the emoji plush keychains with logo. Let us know if you are confused. We can provide you with necessary insights.