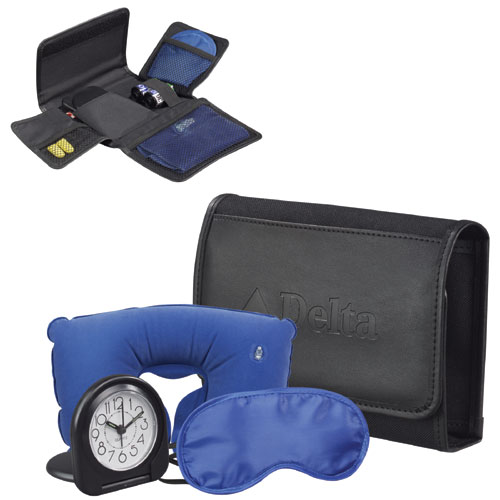 A lot of people enjoy travelling, whether it's within the country or abroad. If you observe keenly, you will notice that products catering to frequent travelers are in demand at stores. We realize the importance of traveling in comfort for long hours. The Comfort Travel Set aims to help travelers enjoy their journeys while serving as quality advertising for marketing teams.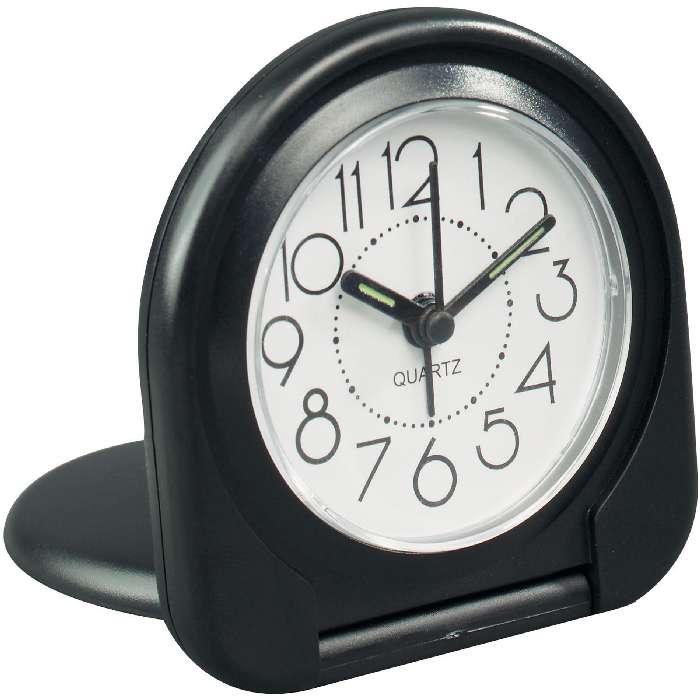 The Comfort Travel Set is packed with features
This custom promotional travel kit is a 5-piece set. It comes with an inflatable neck pillow, an eye mask, ear plugs and an alarm clock. A wrap case secures all these items conveniently. The clock comes with snooze functionality as well. Battery is included.
This product is available in Black color. Your logo and message will be embossed or color imprinted on the front of the wrap.
Bulk individual prices range between $12.98 and $ 16.37. Order online or contact us to learn more about this travel business gift set for branding. You can use this product as combo gifts for travel promotion.