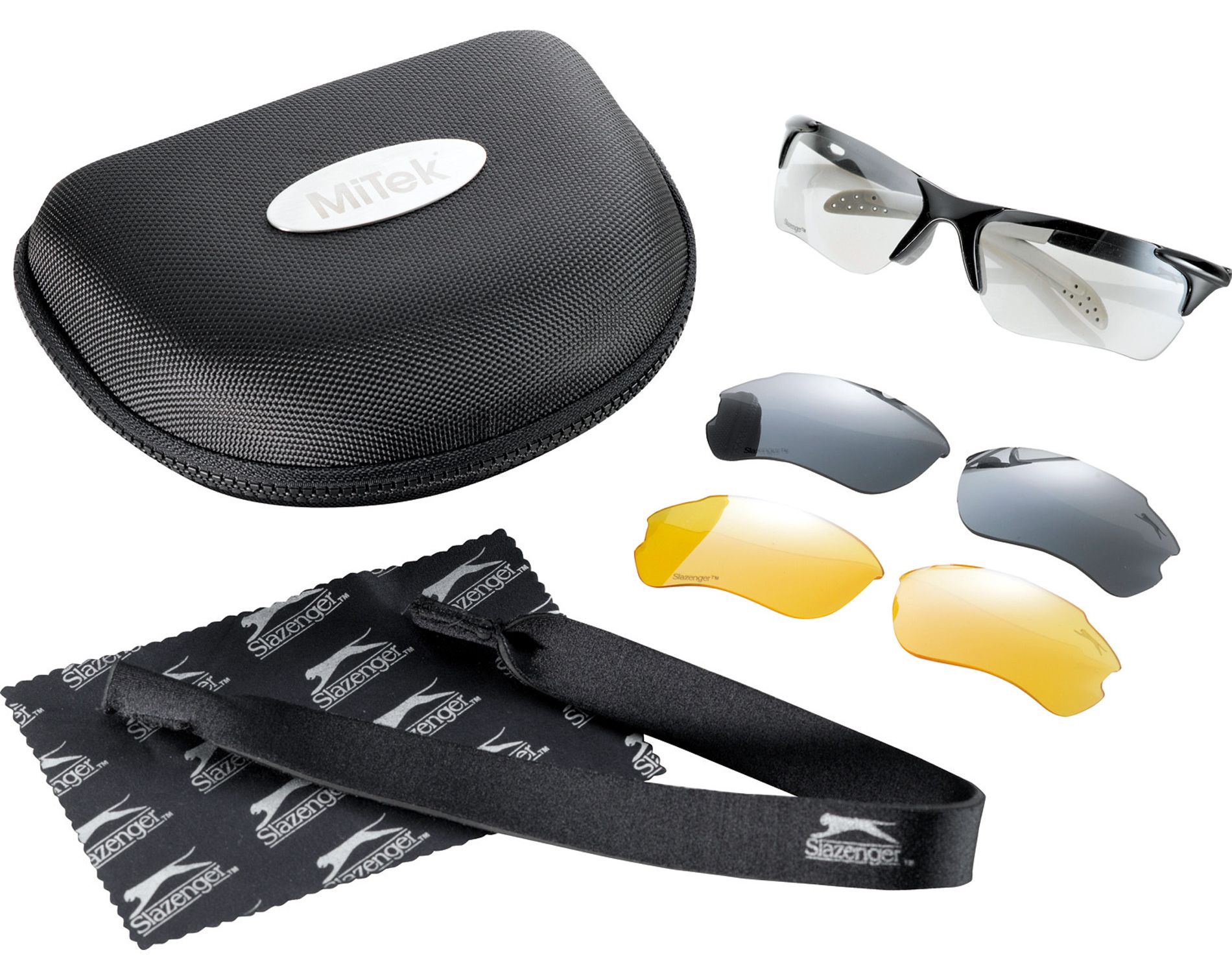 Sunglasses have always been welcome gifts people love to receive. A pair of sunglasses imprinted with your logo and message can do a wonderful job of getting a marketing message noticed outdoors.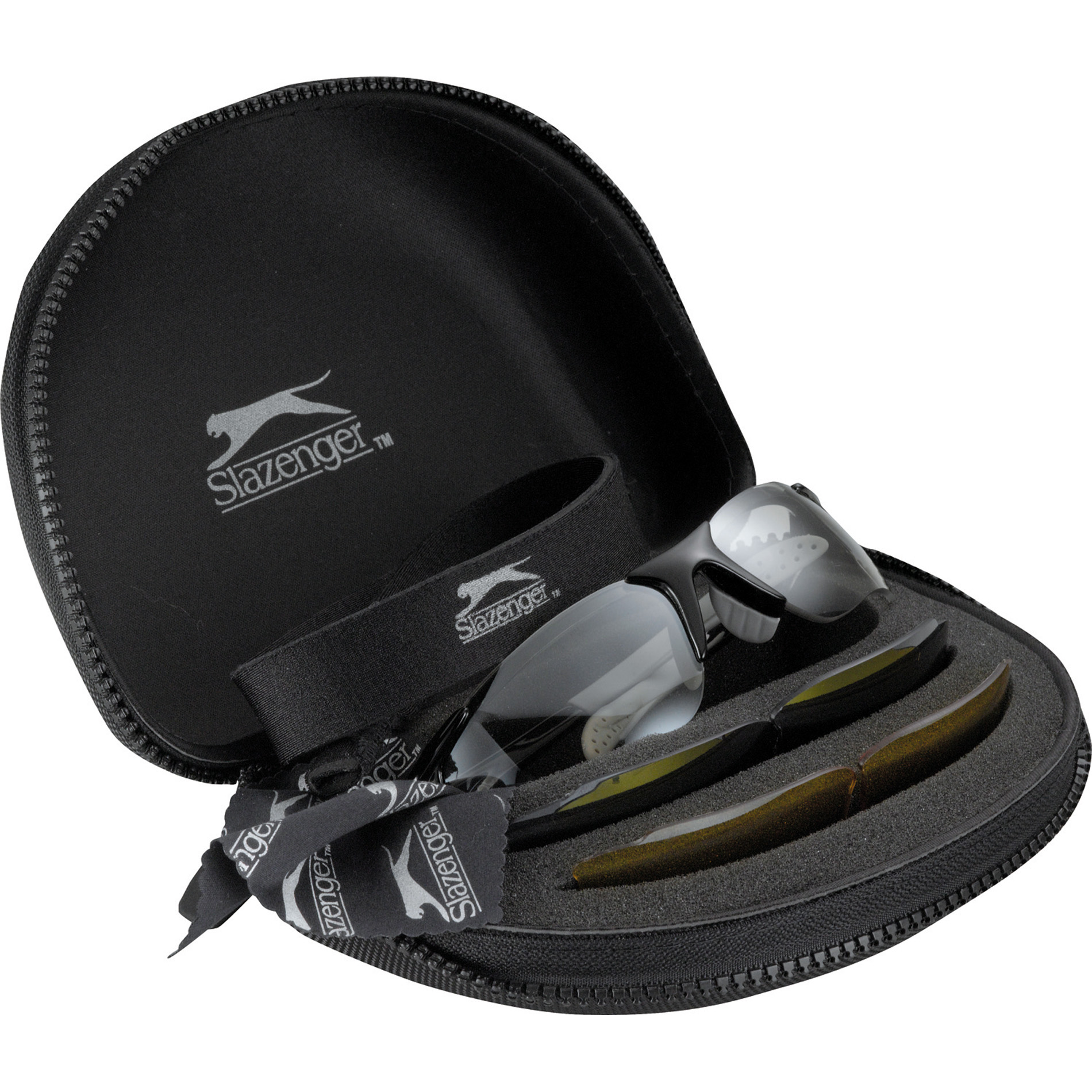 Sunglasses are sleek and stylish accessories that can be used to fuel a trendy marketing campaign. The Slazenger™ Multi-Lens Sport Sunglasses featured here can offer quality visibility wherever they are worn. Here are some highlights of this product, which explains why it is a must-have marketing giveaway:
✓ 3 cool and different shades of lenses available – Tinted, Clear and Yellow
✓ Available with a durable zippered carrying case
✓ Frame is black in color
✓ Laser imprint will appear on the plate
✓ Production will take 10 working days
✓ Bulk individual price range is between $26.98 and $34
Place an order and make use of these unique sunglasses for branding purposes. These customized sunglasses with interchangeable lenses can do a great job as a marketing ambassador. Contact us after placing your order or if you want any insights on this product.