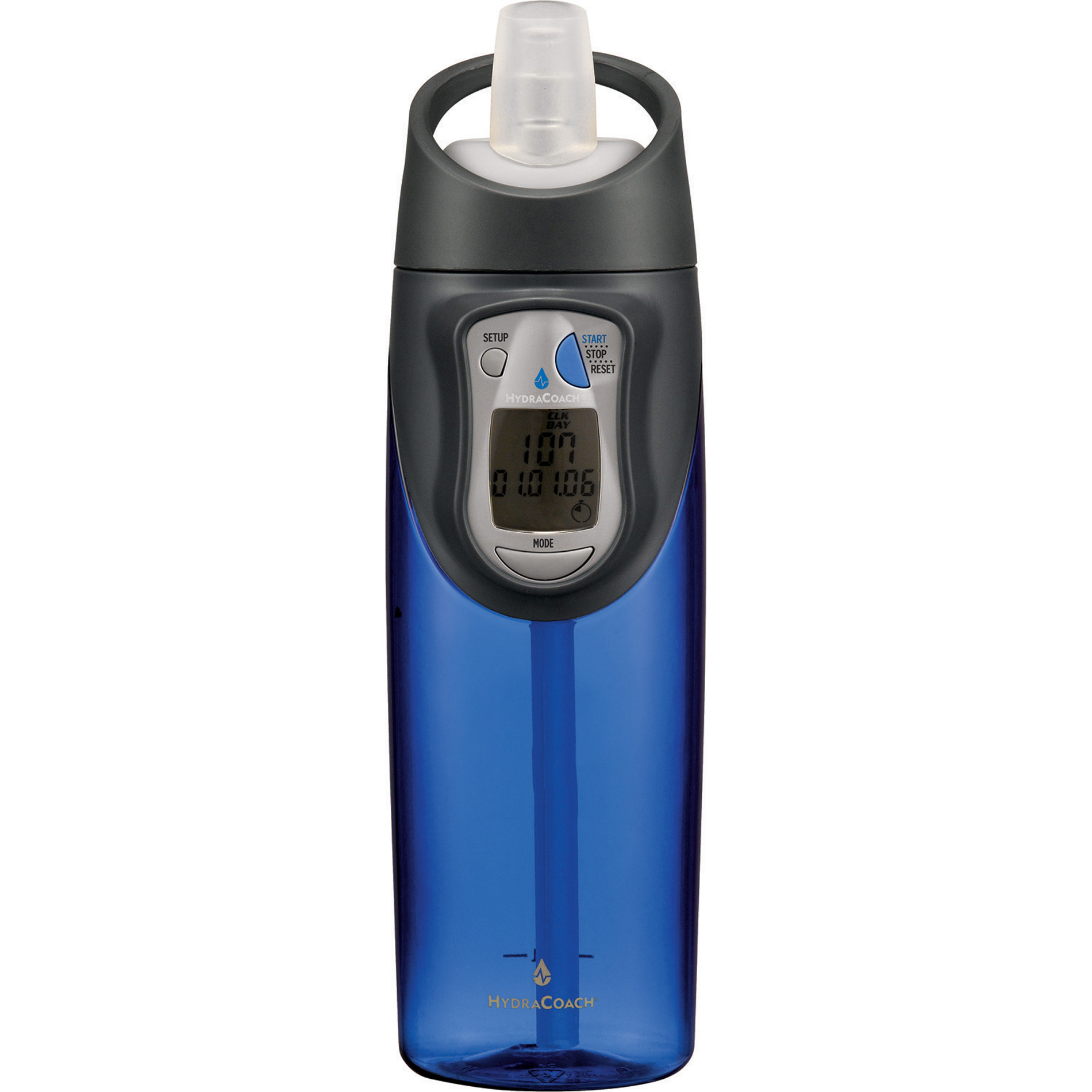 There is no doubt about the reliability offered by water bottles as marketing giveaways. They are usually large and offer impressive imprint area to feature a logo or message. Most bottles are used by recipients at either home or work, providing the advertiser with invaluable visibility. This product helps users maintain a healthy lifestyle by helping them remain hydrated through the day.
This unique promotional water bottle is also a great gift for technology enthusiasts!
We invite you to check out the Hydracoach® BPA Free Sport Bottle. It is high on technology, durability and utility value.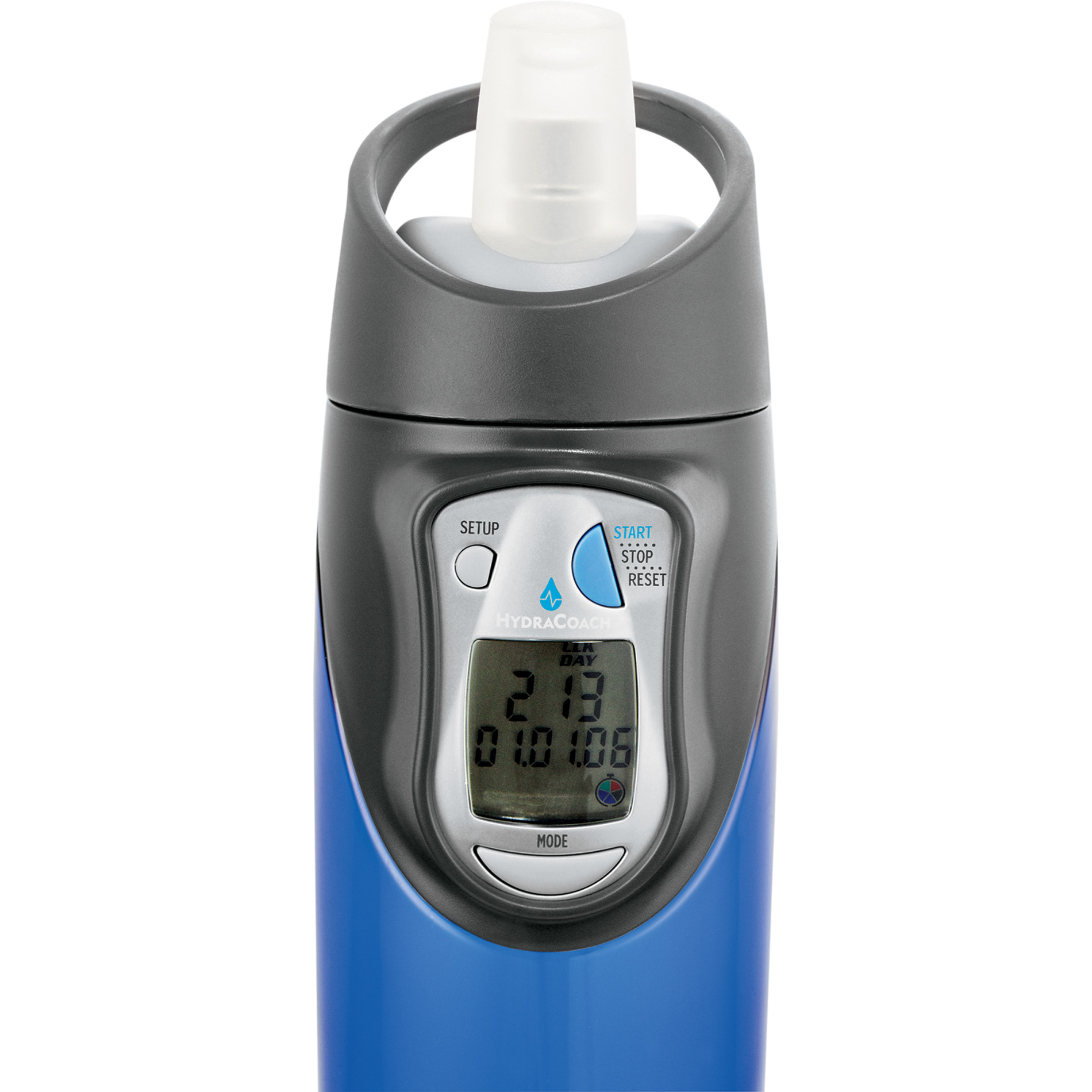 Here are some highlights:
• Automatic calculation of the user's recommended hydration goal
• Tracking of fluid consumed
• Display of fluid consumed
• BPA free
• Compact and easy to carry around
• Available in blue
• Bulk individual pricing ranges between $29.98 and $37.78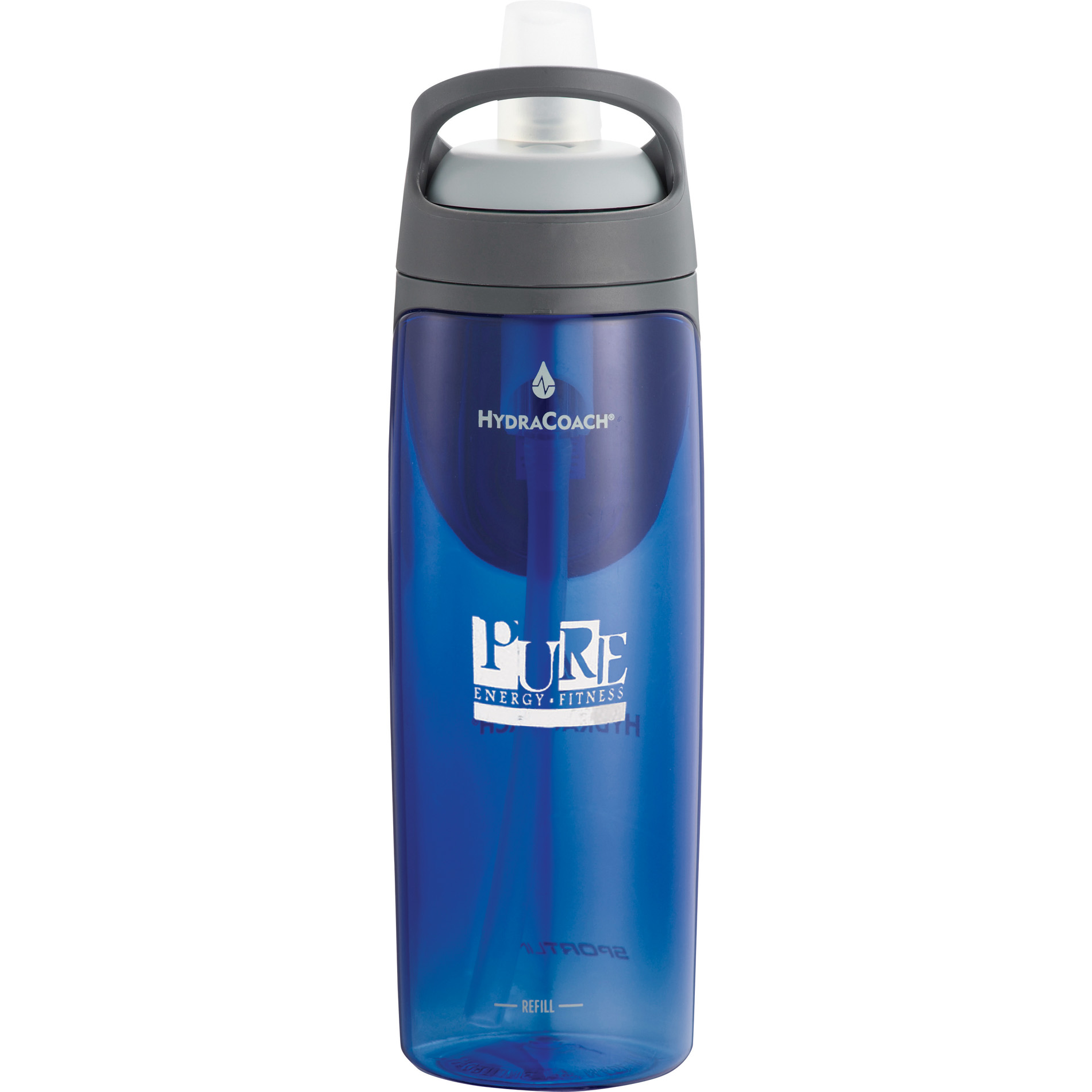 Order online or contact us to learn more about innovative sports gifts for branding. This unique personalized fitness gift will win your brand a lot of goodwill and visibility.