The Syringe Highlighter/Pen can add a shot of fun to marketing campaigns. This medical-themed product offers dual functionality that can win the appreciation of all. This product is a hit among adults and children alike, capturing the imagination.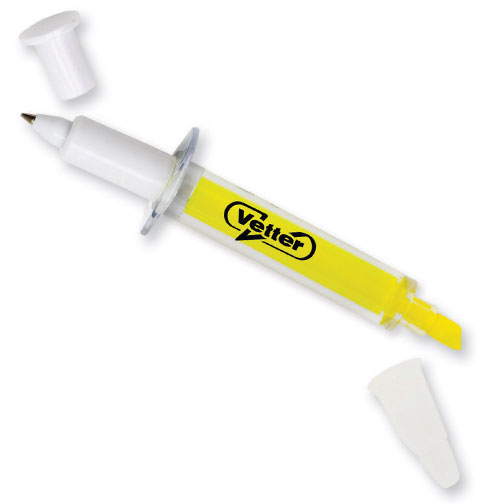 Opt for this unique syringe-shaped product if you want to launch a unique marketing campaign. Use our syringe highlighters for health care giveaways. You won't be disappointed.
Running short on time?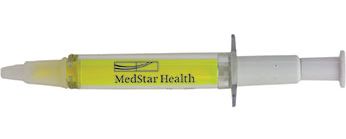 Sometimes marketing departments are short on time with last minute branded product needs for trade shows, meetings or conventions. Many times our clients have a ncee for health related promotional products delivered to their doorstep within days. The good news is that these logo customized syringe pens comes with a 1 Day Rush offer. This means your order can ship just 24 hours after the art proof is approved. Sounds interesting? Order online or give us a call (1-877-804-7906)  for further assistance.