Carabiners have helped add a lot of convenience to lives since their introduction several decades ago. They help secure keys, IDs, bottles and other handy essentials while on the move. Carabiners are useful and popular as marketing giveaways. Businesses appreciate the low pricing they are available at and the widespread visibility they can bring.
Featured here are 5 multi-function promotional carabiners you should include in your next marketing campaign. All of them come with high utility value, ensuring they can be used for long.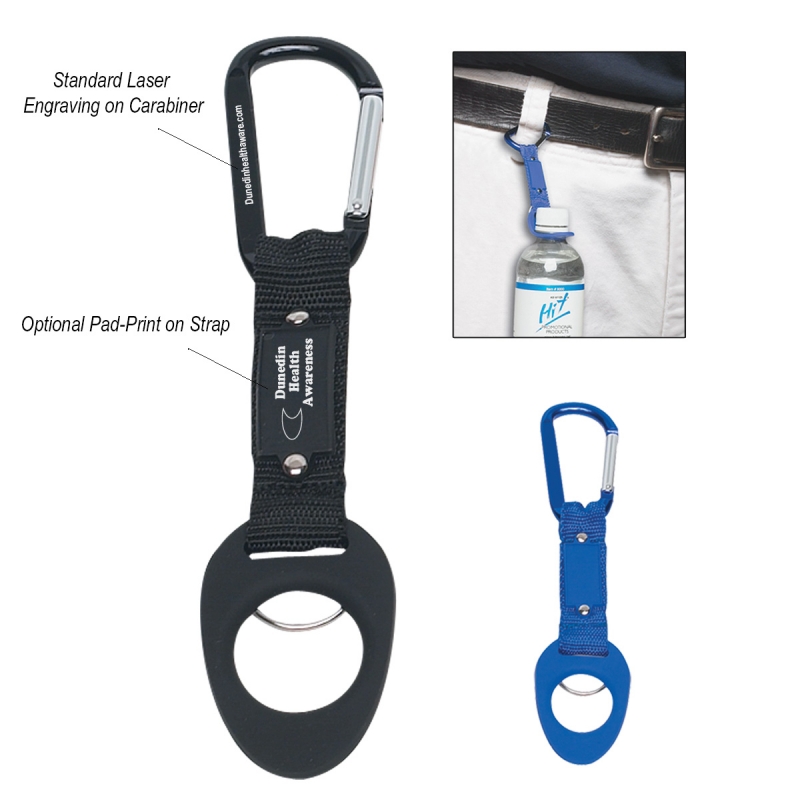 1. 6mm Carabiner With Bottle Holder
Laser engrave your logo on this carabiner after choosing a color of your choice – Blue, Black, Purple, Green, Red or Yellow. This product can attach a bottle to belts and bags, ensuring convenience for users.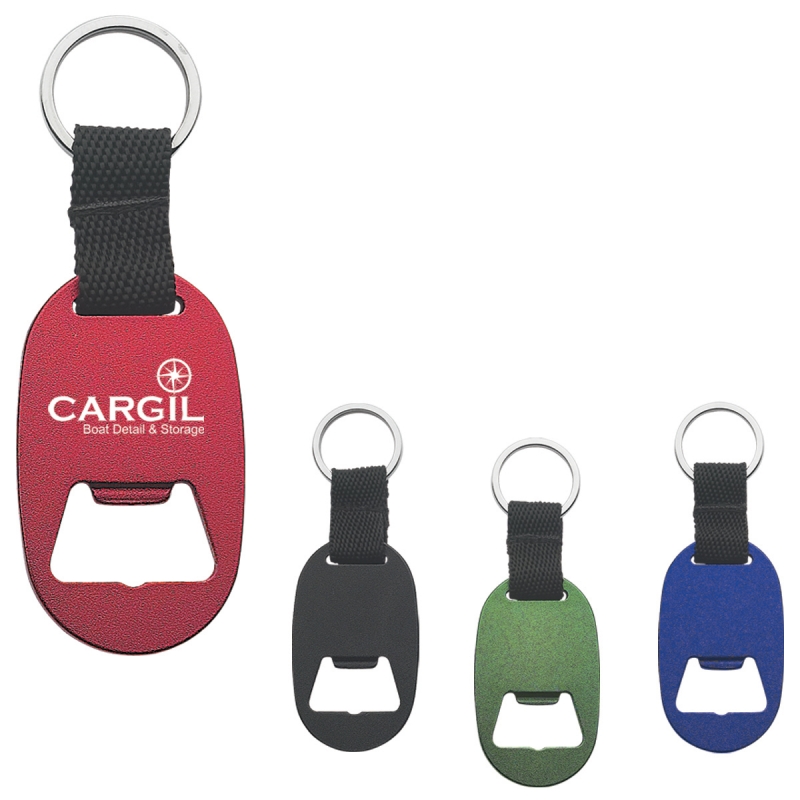 2. Metal Key Tag With Bottle Opener
This product features a strap and split ring. It is available in Black, Blue, Green and Red colors. Get a white laser imprint on this key tag to ensure your marketing message spreads wide and fast.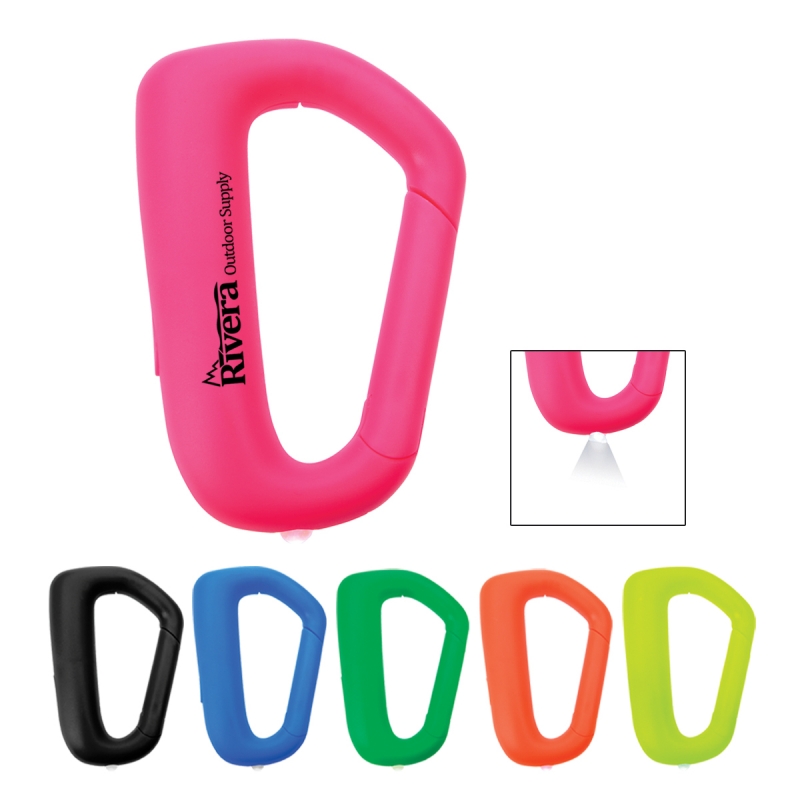 This product comes with a bright LED torch that works with a push button. It is made of ABS material and can attach itself to bags and belts.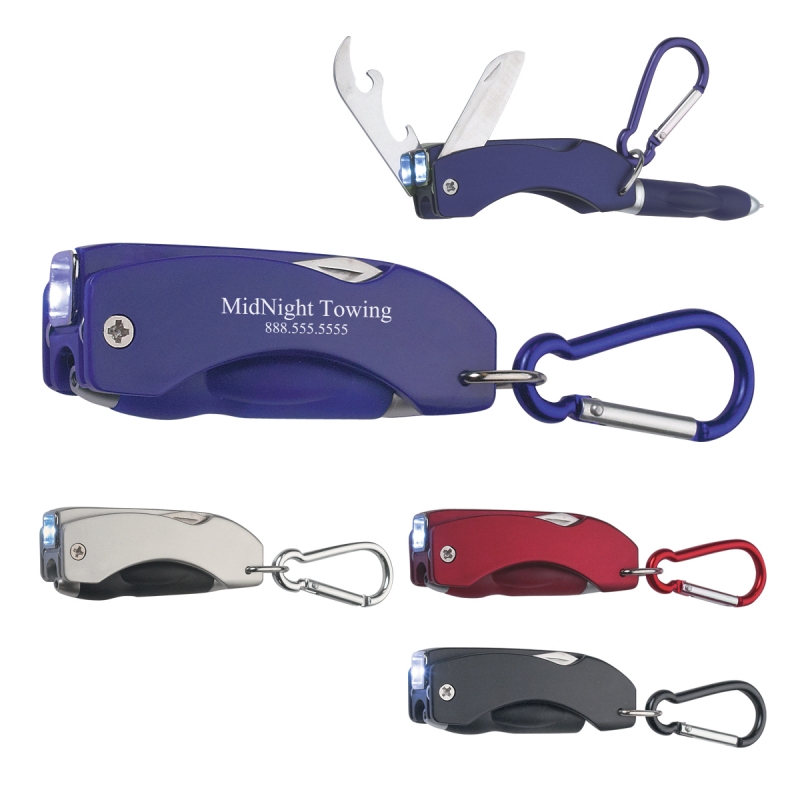 This handy product is packed with features. It comes with a white LED light, a pen, a knife, a bottle opener and a carabiner. This handy product is a great product for the outdoors.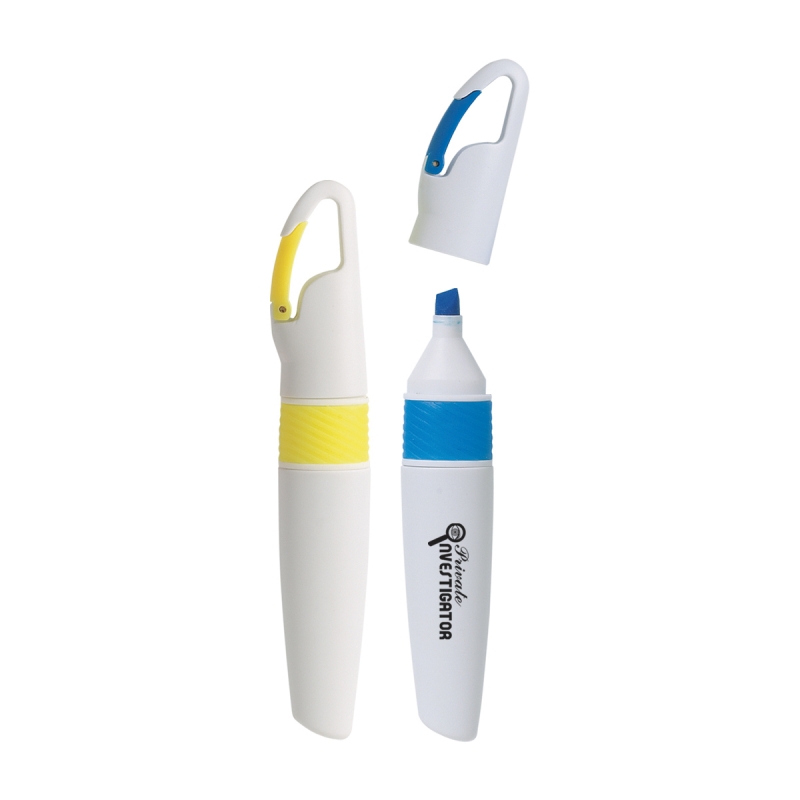 Ever seen a carabiner that doubles up as a highlighter? This product is available in fluorescent colors. It can be hooked to a notebook, bag or belt.
Place your order right away to make these logo imprinted combo carabiners your own. These unique carabiners with personalization are exactly what are needed to give your marketing efforts a big boost!