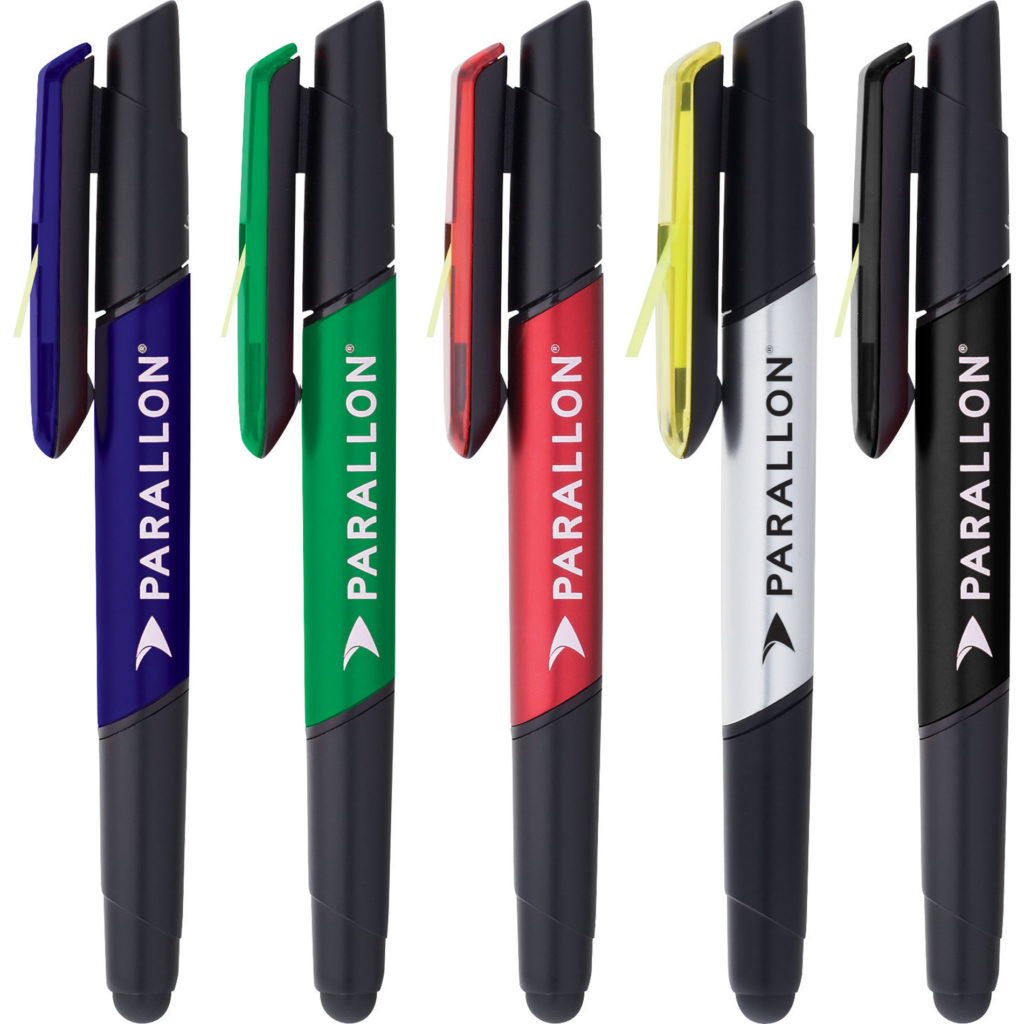 Looking for economical giveaways that offer quality imprint area and high utility value? Say a big hello to the Scripto® Omni 4-in-1 Ballpoint Stylus. This 4 in 1 personalized pen for branding will win the approval of technology enthusiasts among your target audience.
Handy and good-looking giveaway
This unique multi-function promotional highlighter adds convenience to the lives of gadget lovers. It can be used with a smart phone or tablet, ensuring users manage their devices with ease. Each Scripto® Omni 4-in-1 Ballpoint Stylus comes with a highlighter, sticky notes and stylus tip. It also comes with a black ballpoint ink cartridge. It features twist action mechanism. Another highlight is the tungsten carbide tip. Priced at bulk individual prices that range between $1.98 and $2.50, this product is a worthy buy.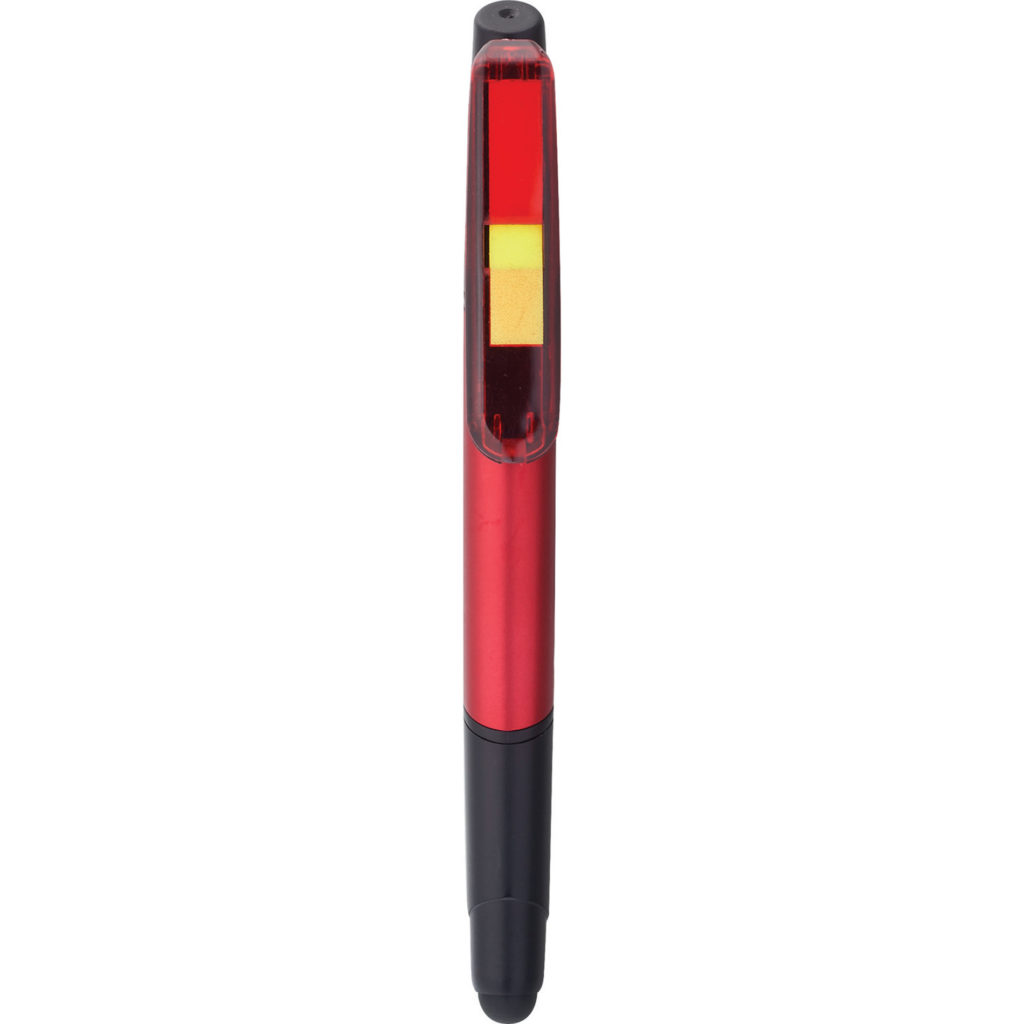 Did you find this product interesting? Order this custom logo pen with stylus for a marketing gift everybody will love to own. Contact us if you have any questions regarding this product. Our insights will ensure you have a wonderful shopping experience.