Featured here is the LG-9103 Empire™ Leather-Stainless Tumbler with a 7 oz. bag of plain chocolate M&M's®. This leather jacketed promotional tumbler features a sturdy and long-lasting tumbler along with delicious M&M's. The leather wrap can be removed for convenient cleaning.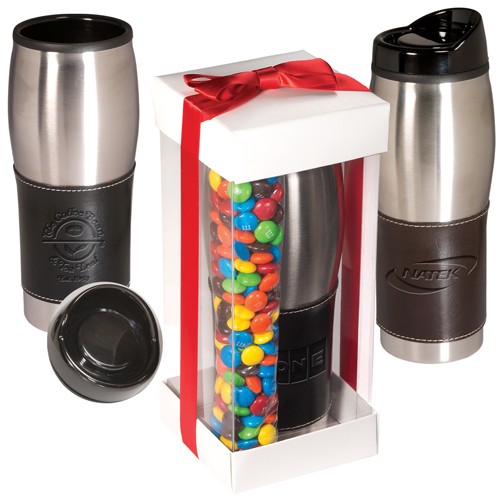 This 16 oz. tumbler features insulated stainless steel and a black plastic liner. The splash-resistant drink-through lid is another feature. This personalized advertising tumbler is available in Black and Dark Brown colors. You get to choose your choice of imprint colors. Choose a color that suits your branding requirement.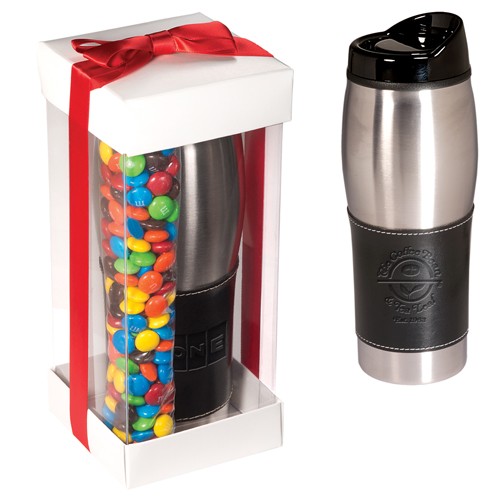 Get your logo debossed and use this product as an amazing business gift. Order quickly – the tumblers will be ready for delivery to your doorstep in 5 working days. If you have any questions regarding this product, get in touch with us to learn how you could use this logo personalized unique tumbler for branding purposes.
Our team of friendly experts looks forward to hearing from you soon.