The Fitness Revolution Kit is an innovative product that can serve as an excellent marketing giveaway. It comes with a 24 Oz. Shake-It-Up Bottle, a large Smart Phone Arm Band and a Pedometer. This logo imprinted fitness gift set can help recipients stay on top of their fitness schedules while remembering your brand on a regular basis.
Low budget custom combo fitness gift for an exciting campaign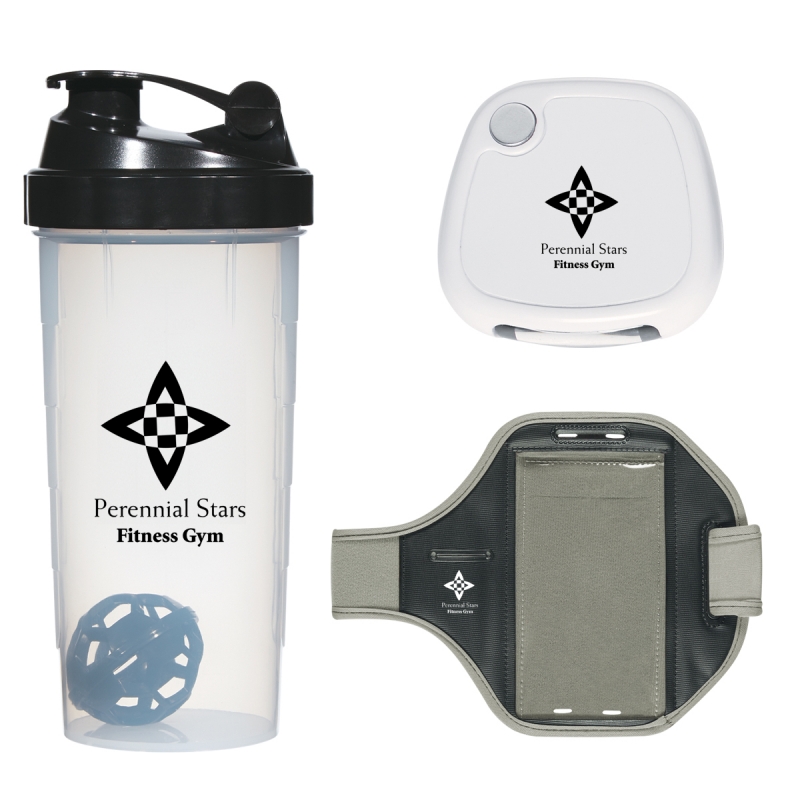 This kit is a proven marketing winner. It is usually given away at gyms and other health facilities. Businesses also rely on this kit to connect with employees and clients better. We suggest you use this product in your next marketing campaign. Count on it to divert quality attention towards your brand or cause.
The Fitness Revolution Kit is available at an individual bulk price range between $10.79 and $14.27. There are multiple imprint color options available. Total production will take 10 working days.
Place an order online and get in touch with us to personalize this exciting fitness gift. You could also contact us for insights on promotional products for fitness promotion. We look forward to hearing from you soon.