Custom printed foldable totes have always done a commendable job as marketing tools. They are useful, good-looking and offer spacious imprint area to feature a logo.
You have probably seen tote bags in a lot of shapes and sizes. But we are sure you haven't seen anything like these funny promotional tote bags before.
Each of the bags featured here have a lot of character. Two of them are funny while the third is perfect for the healthcare industry. All of these totes are priced under $5.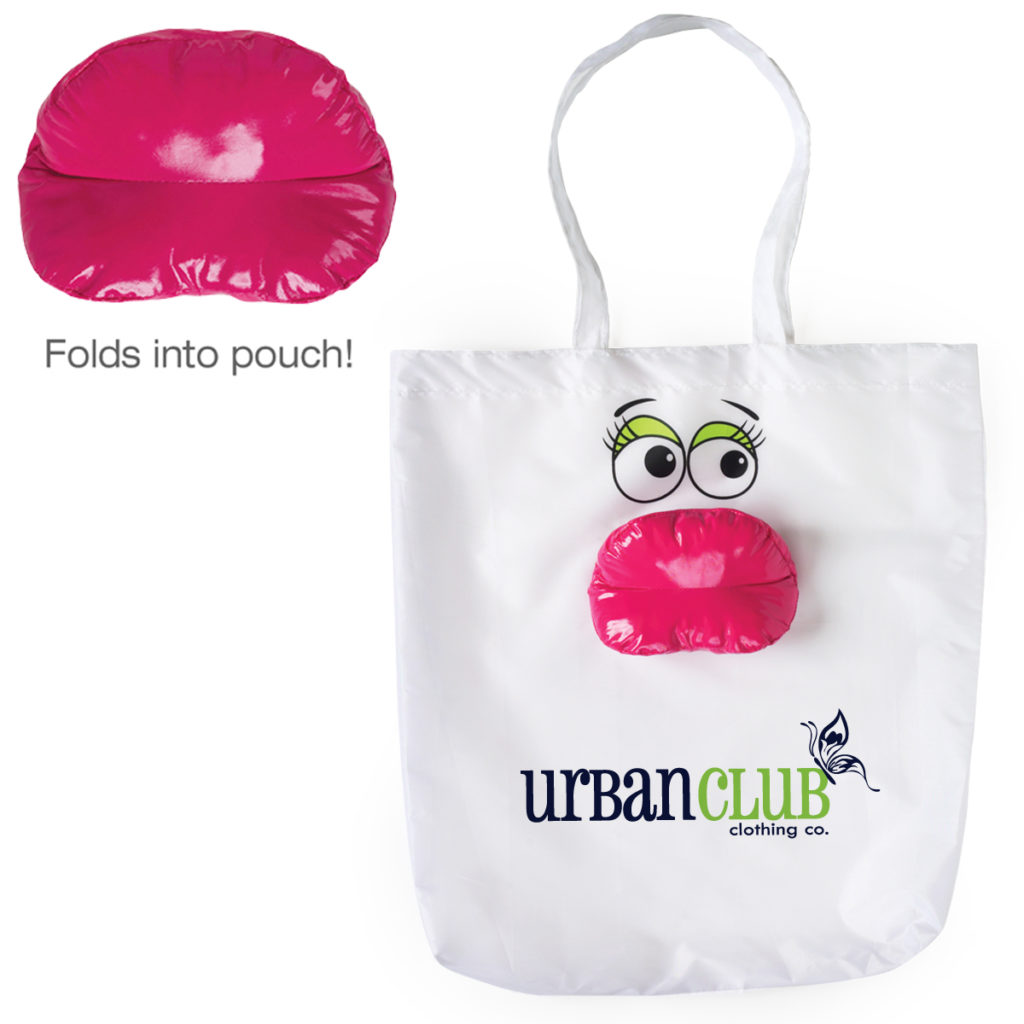 This polyester tote comes with pre-printed eyes and a lips pouch. The entire bag can be folded and placed inside the pouch. This product will definitely steal attention wherever it is used!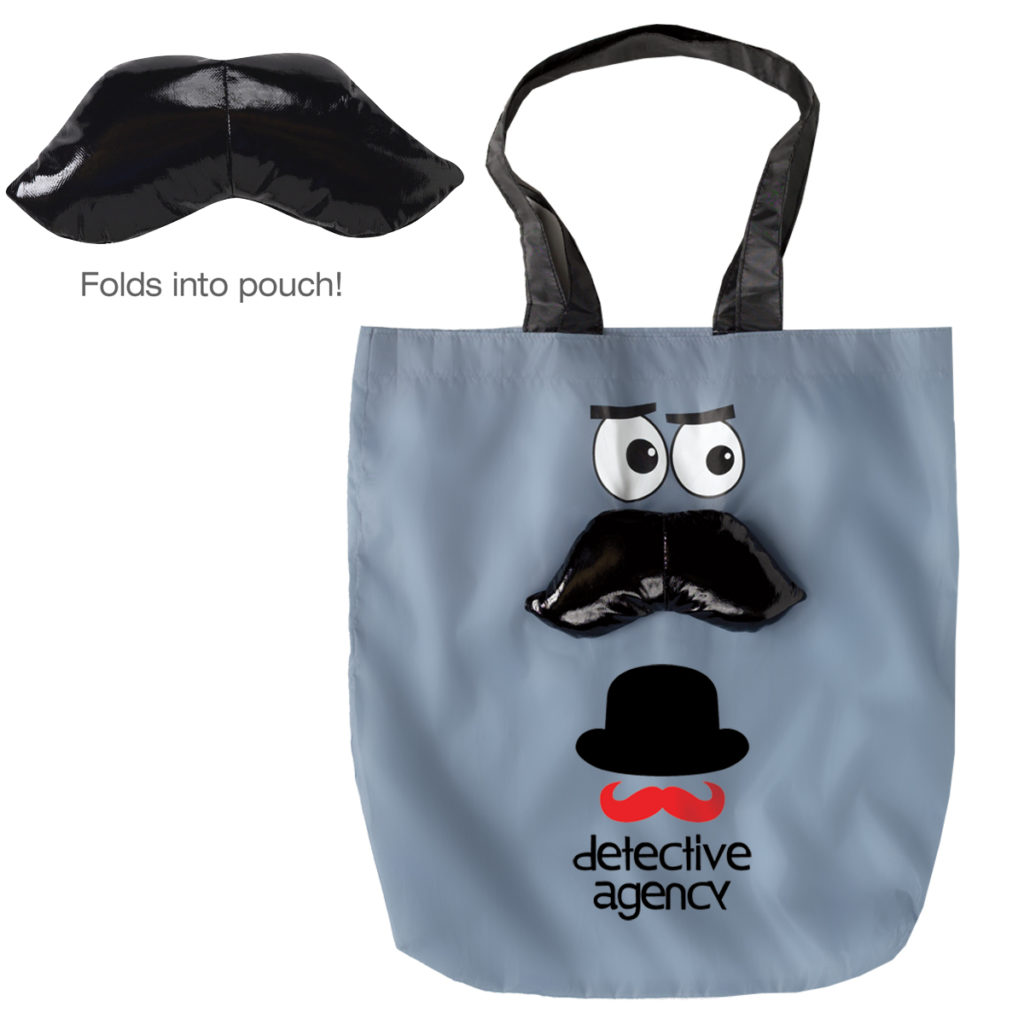 Ever seen a bag with a moustache? This tote will get a lot of chuckles and love from everybody! It features braided drawstrings and grommeted corners.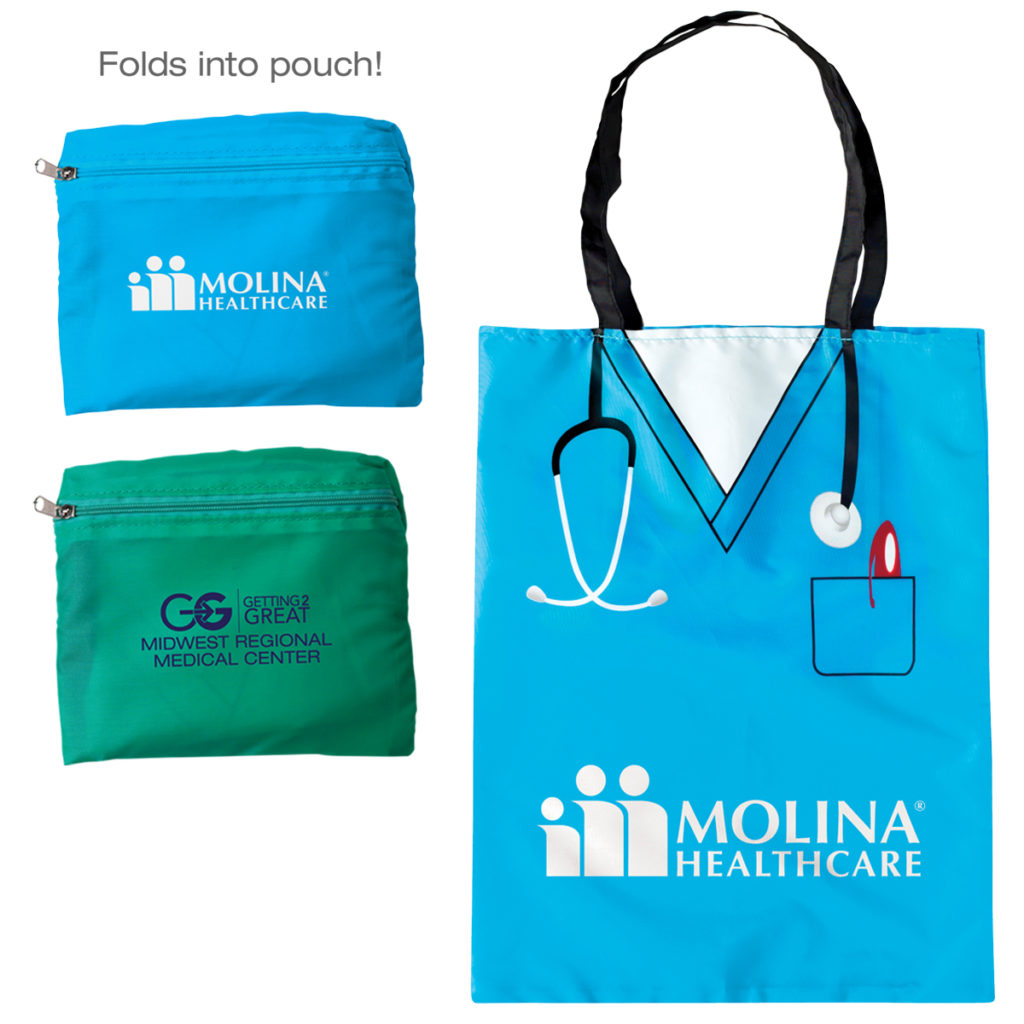 This product is the perfect representative for the healthcare industry. Available in blue and green, this tote will remind people about your services in a quick and efficient manner.
Which unique tote bag with custom printing would you like to go for? Order online and contact us to get these personalized tote bags in bulk. We look forward to hearing from you.