There are quite a number of businesses that get good results using funny goofy gifts for branding. They believe in the fun factor and uniqueness these products bring to their marketing campaigns. The majority of businesses stick to conventional items such as pens and t-shirts to highlight their brand without realizing that personalized goofy giveaways can do an equally good job if not better!
The funny goofy gifts for branding featured here are meant to bring a big smile on everybody's face. They are not only goofy but useful as well, giving your recipients quality products to rely on. Go through the different types of goofy promotional products and choose one that suits your marketing needs.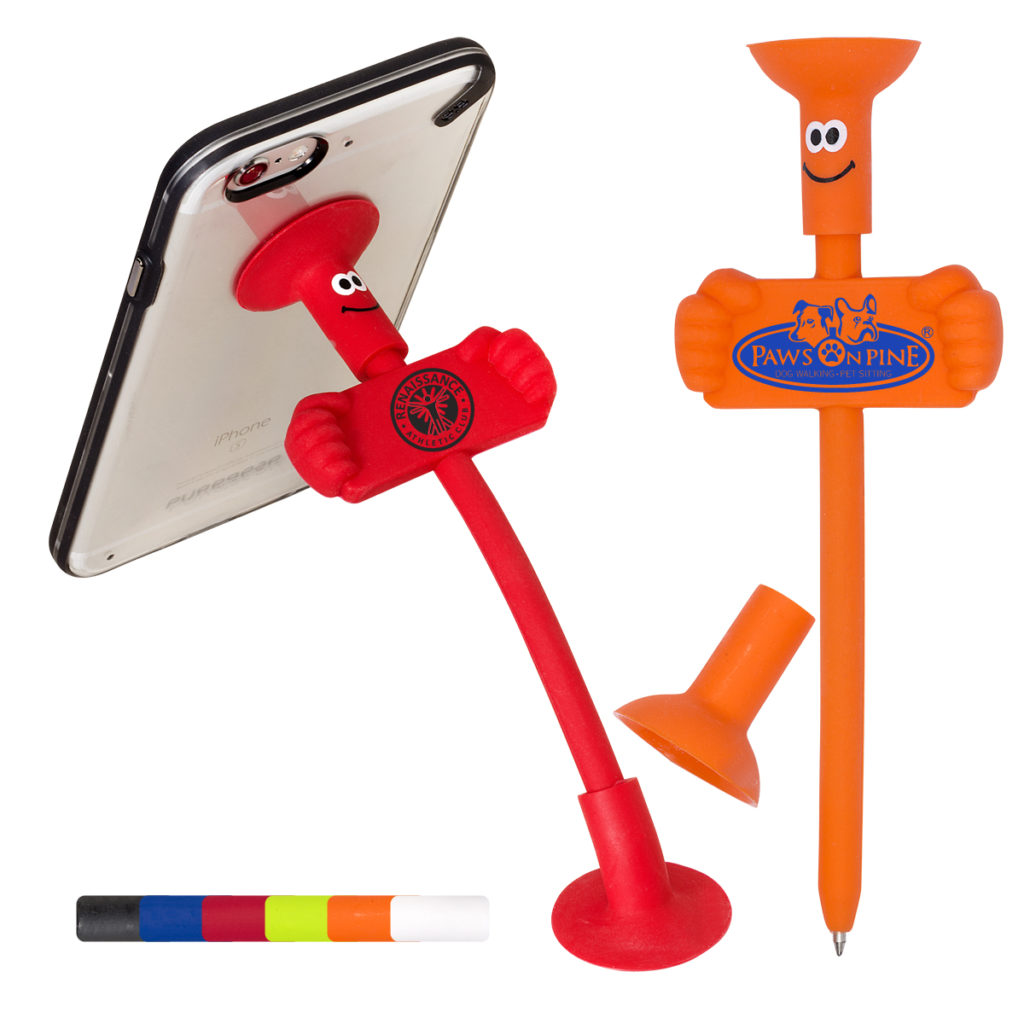 1. Goofy™ Bendy Pen/Phone Stand
This product features a silicone pen and cell phone holder in one product. It also features a concealed magnet to store paper clips. There are several attractive colors available.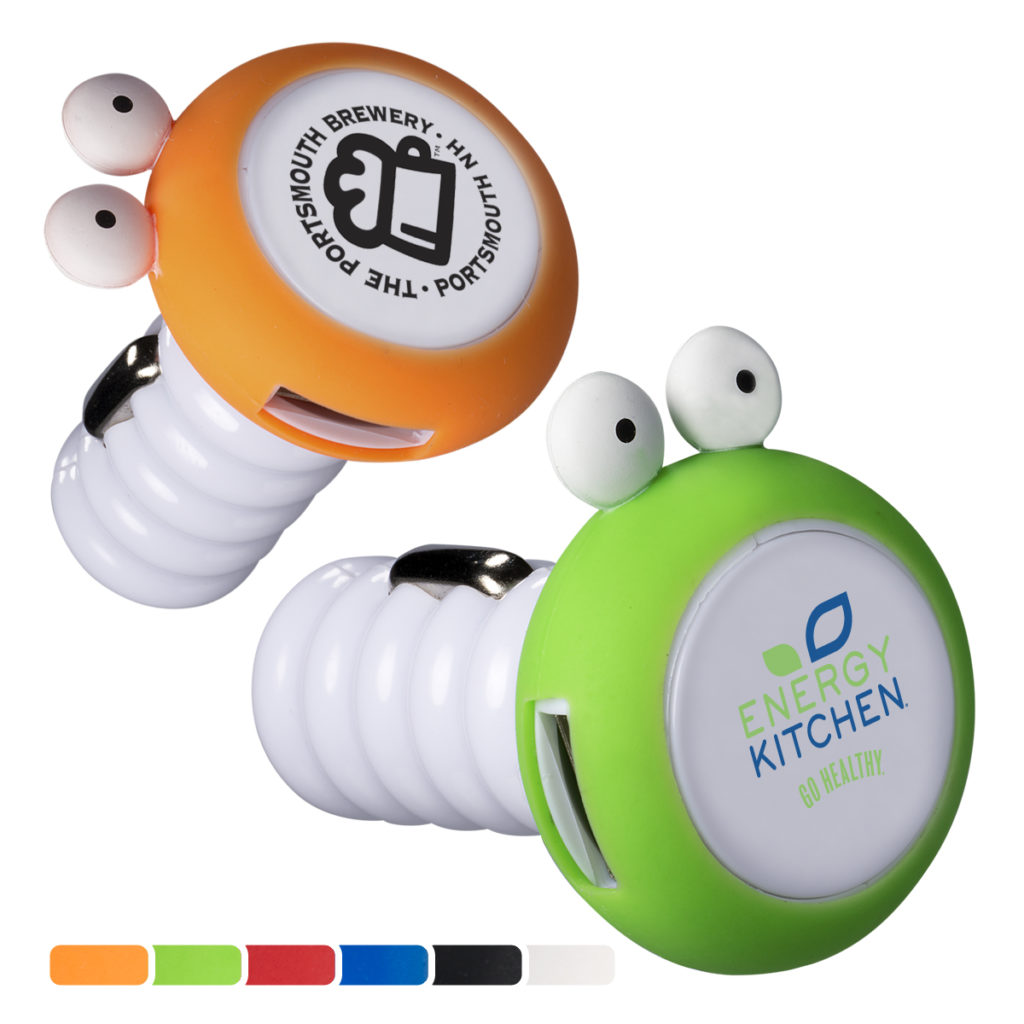 This is the cutest car charger you will come across! Made of ABS plastic, it features dual ports and a contrasting silicone ring. The cute-looking eyes add to this product's cuteness.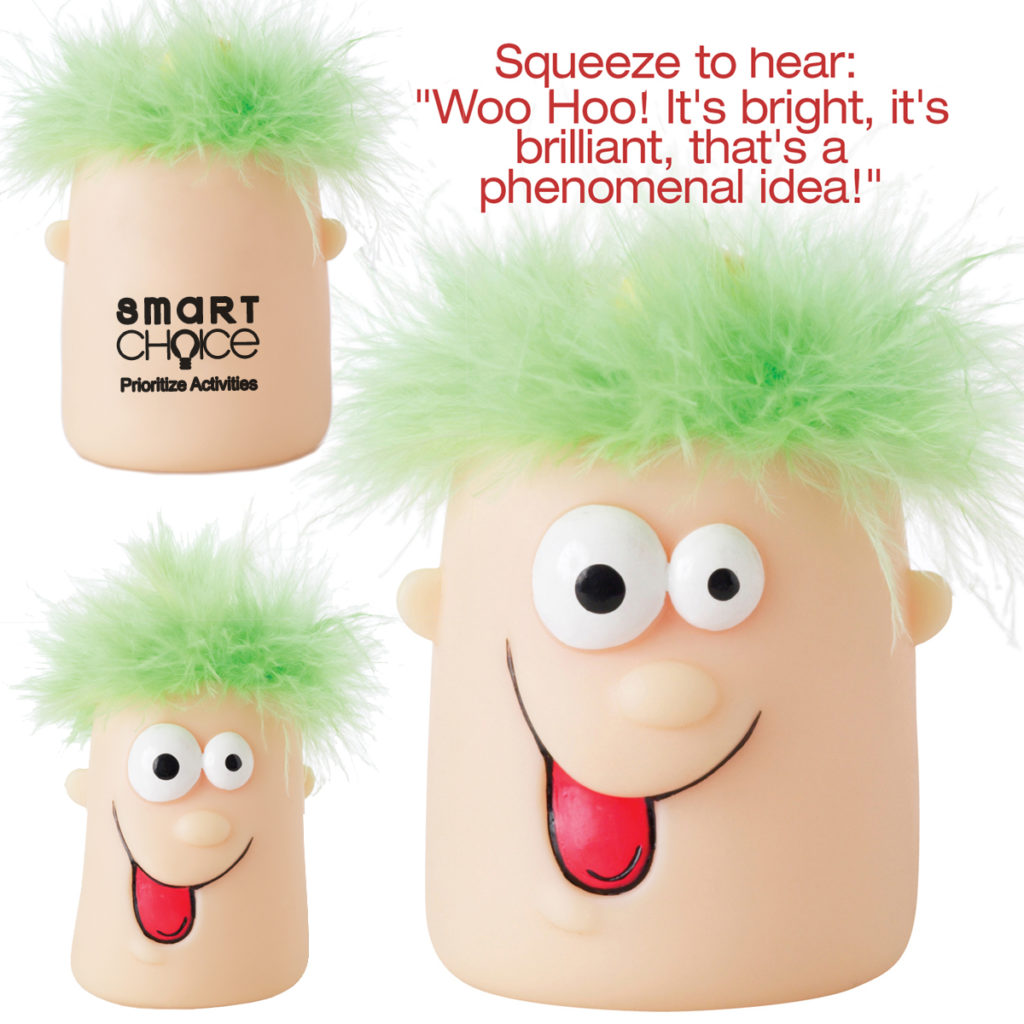 3. Goofy™ Bright Idea Stress Reliever
This funny looking stress reliever comes with a pre-recorded message that says "Woo Hoo! It's bright, It's brilliant, that's a phenomenal idea!". This product can help lift spirits at work!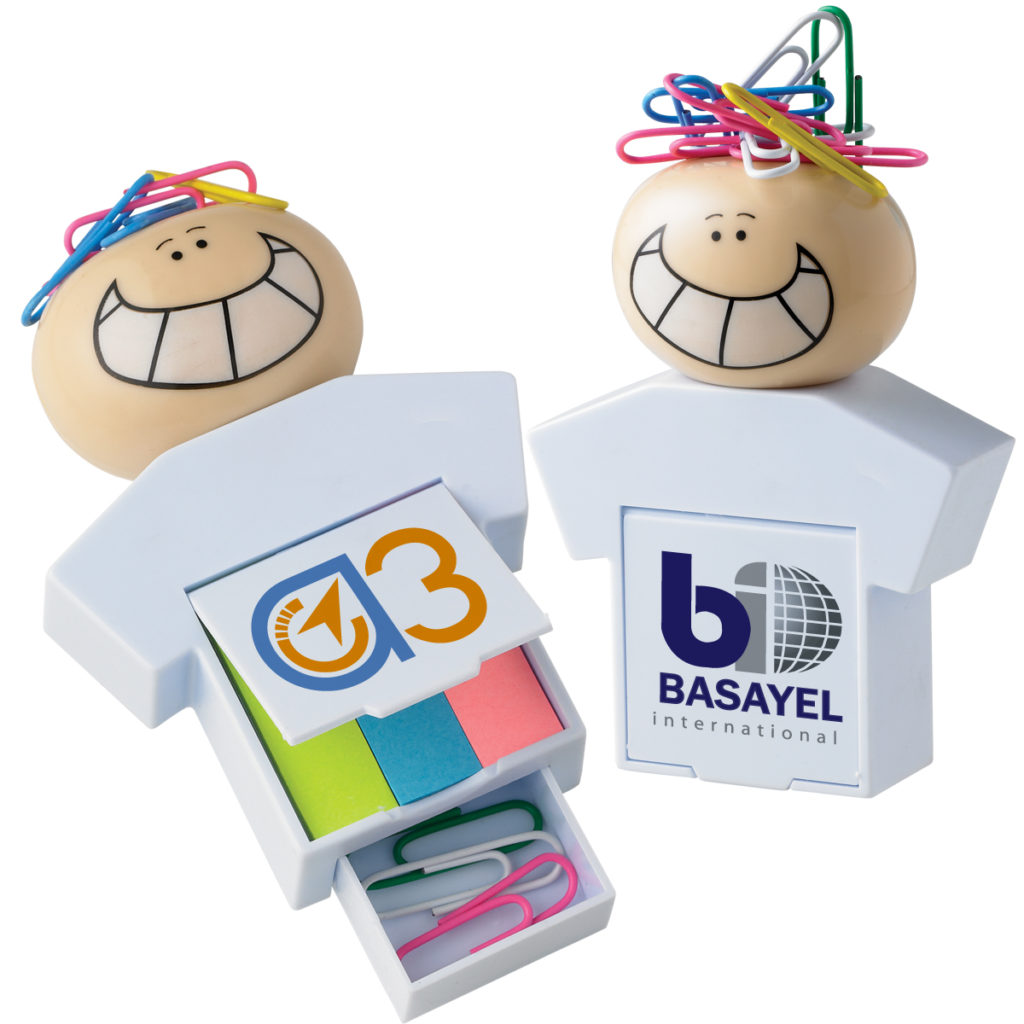 This product's wide smile will grab everybody's attention. Its belly conceals 3 pads of neon sticky flags. A concealed drawer holds clips. The head is a magnet that attaches clips.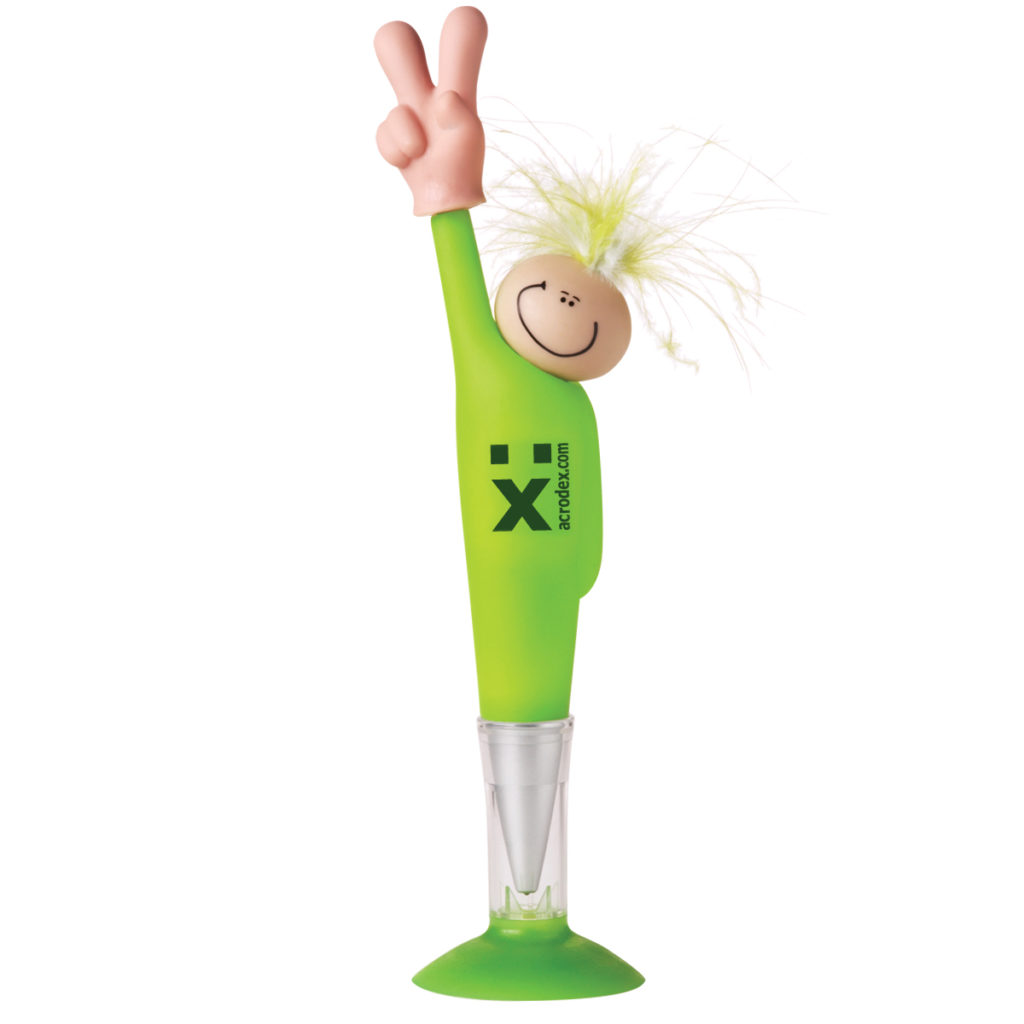 5. Goofy "handz" Pens© – Peace/victory
This product flashes a victory sign to cheer everybody at work. It is a twist-action pen with a suction cup base. Squeezing the head will make the heart pop out.
Get in touch with us to get these bulk goofy items with custom logo to represent your brand. You will enjoy the personalization experience!