July 4 is just around the corner. It's the perfect opportunity for businesses to showcase their patriotic side to the world. Many companies choose classy Independence Day promotional products for their marketing campaign. They use patriotic personalized giveaways to establish a positive connection with their target audience.
We invite you to purchase these bulk gifts for the 4th of July. Choose from one or more of the following products to get started: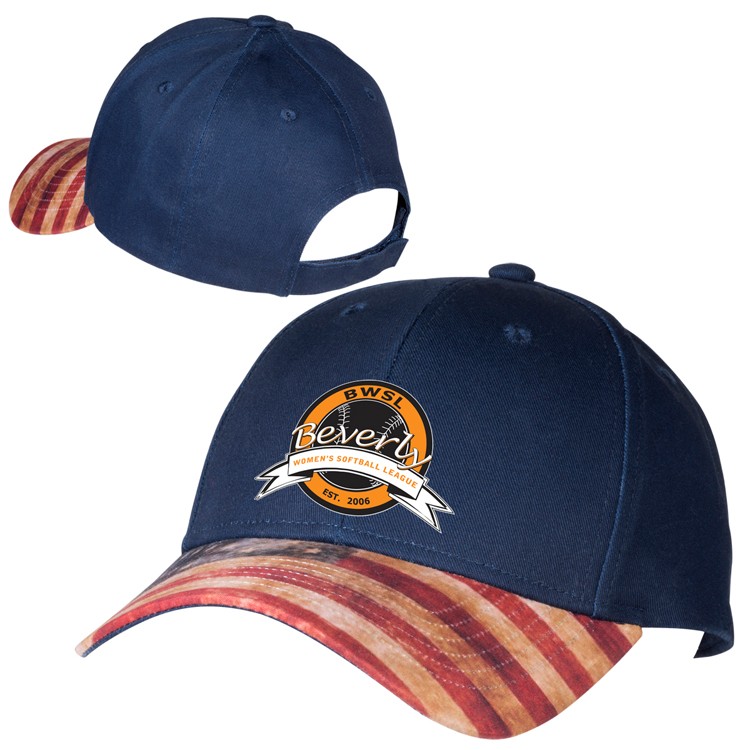 This hat features a velcro strap. The stars and stripes design is a hit with our customers. It features quality cotton twill and a polyester 6-panel. This product is a great way to show your patriotic side.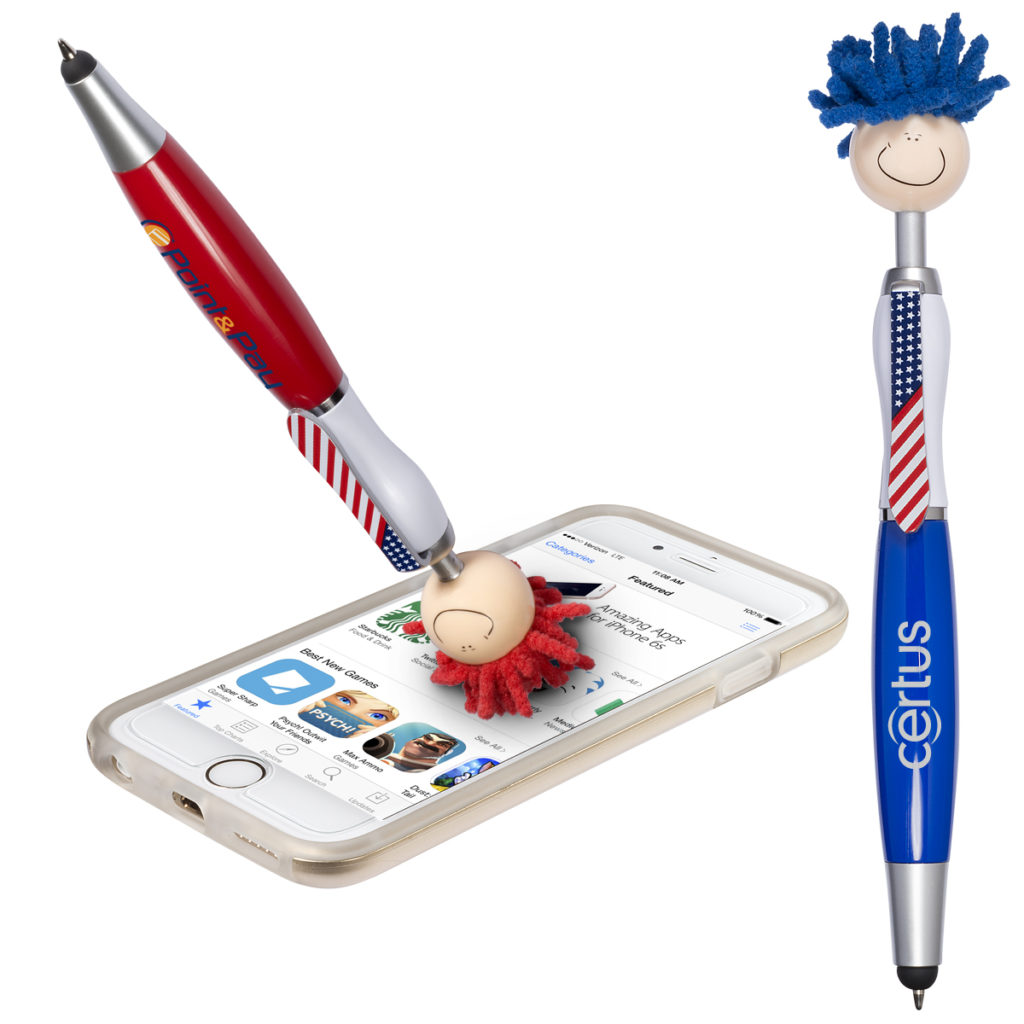 The MopTopper is a patented pen featuring a stylus and screen cleaner. It has a silicone stylus tip that can be used on all kinds of handheld devices. The microfiber screen cleaner is long-lasting and offers extra advantage for the user.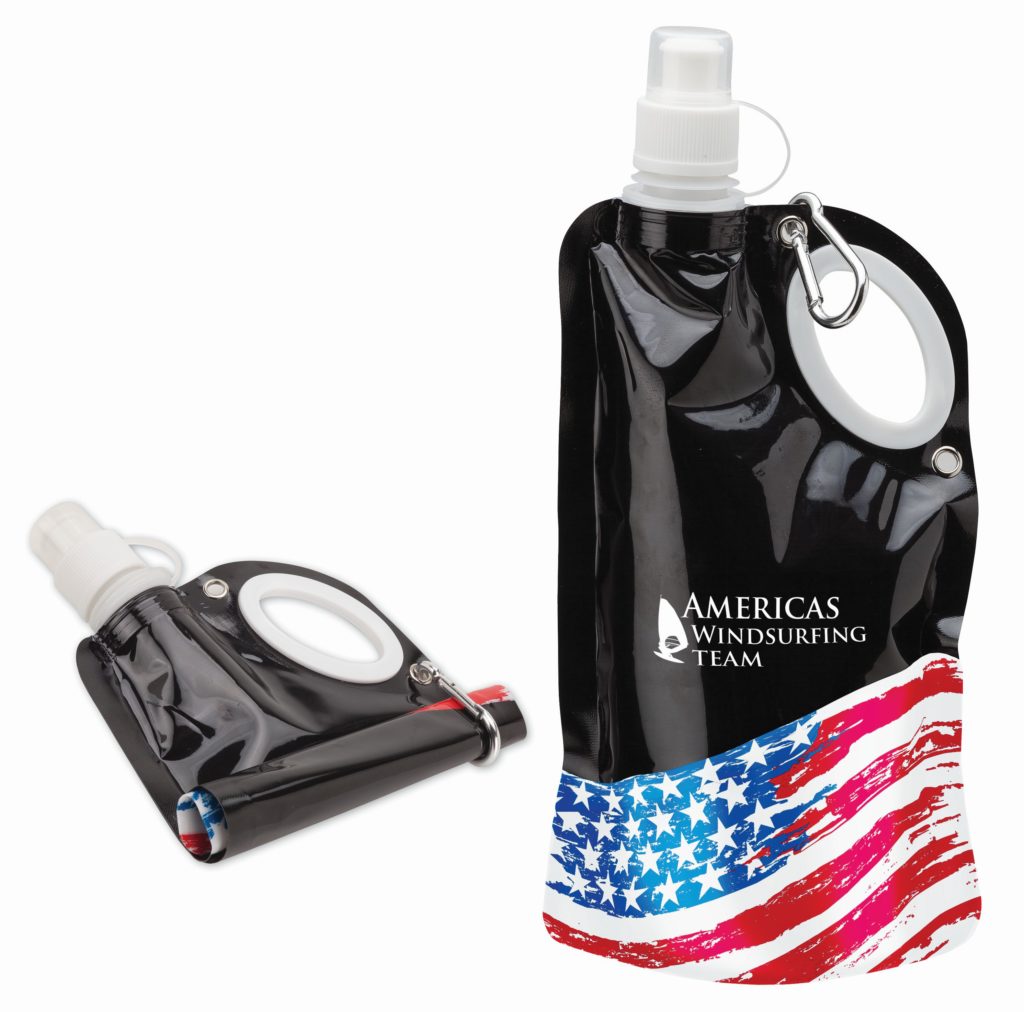 This plastic water bottle features the American flag. It has a drinking spout, a safety strap on the lid and an integrated carry handle. It flattens for convenient transport and features a 50mm aluminum carabiner clip.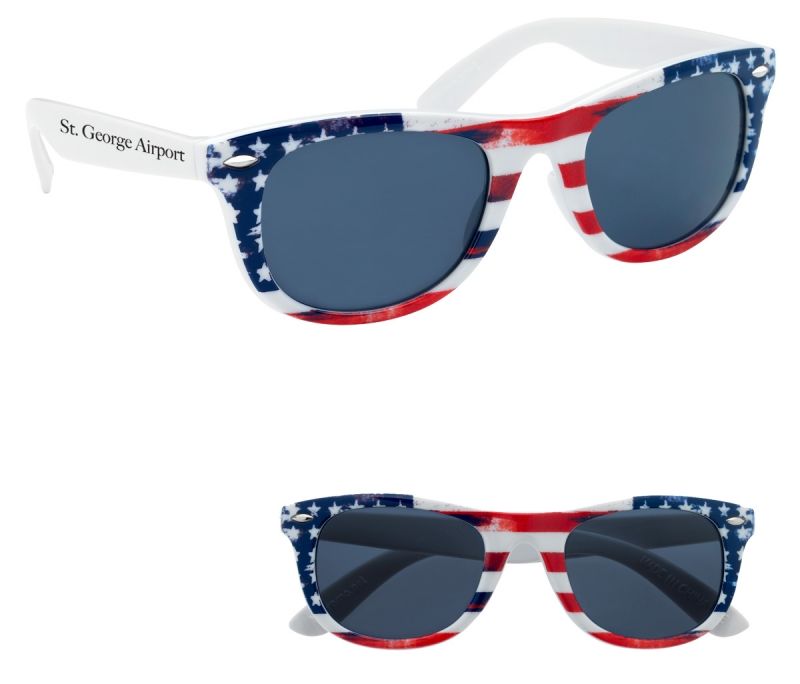 4. Patriotic Malibu Sunglasses
This product is made of Polycarbonate material. The vintage look will find a lot of admirers. It has the American flag design and UV400 lenses.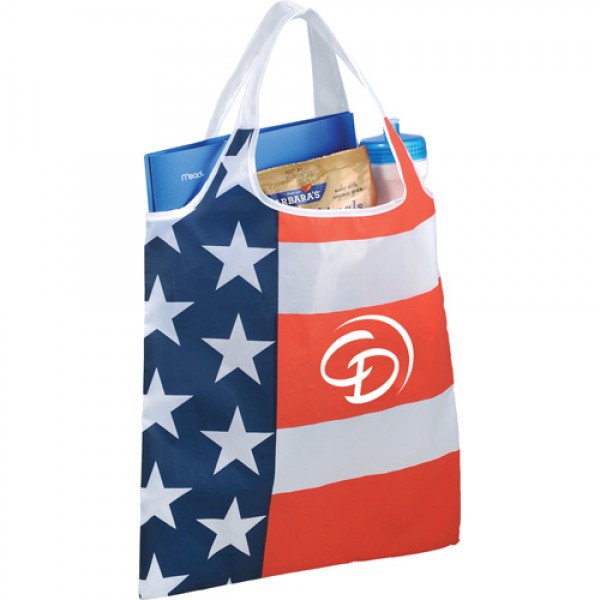 5. The National Foldable Flag Tote
This attractive tote features a main compartment with durable 15″ handles. It is foldable and can be printed with the USA or Canadian flag.
Contact us to learn more, to place an order or to request a sample.