Innovative promotional products have always found pride of place in marketing campaigns. The Mini Fridge Cooler / Warmer featured here is one such product. It can help strengthen relationships with clients. Individually bulk priced in the range of $79.95 to $88.95, it is the perfect product for special clients. It looks classy and comes loaded with high utility value. This is the kind of product recipients will find interesting to own.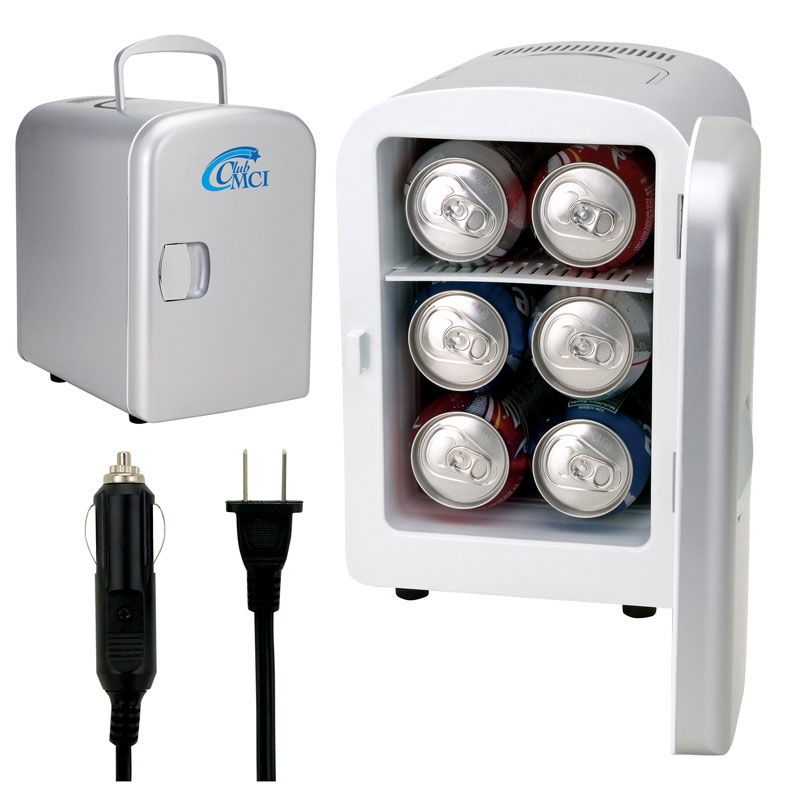 This product is available in White and Silver colors. Choose a color that matches your branding requirements. Your logo will be imprinted clearly on the fridge by us for instant recognition.
This custom logo printed multi function cooler is feature-friendly
This cooler can hold 6 cans and also features an AC adaptor and a cigarette lighter adaptor. It has hot and cold settings and comes with a carry handle for convenient transportation. The cooler also features a removable shelf as well.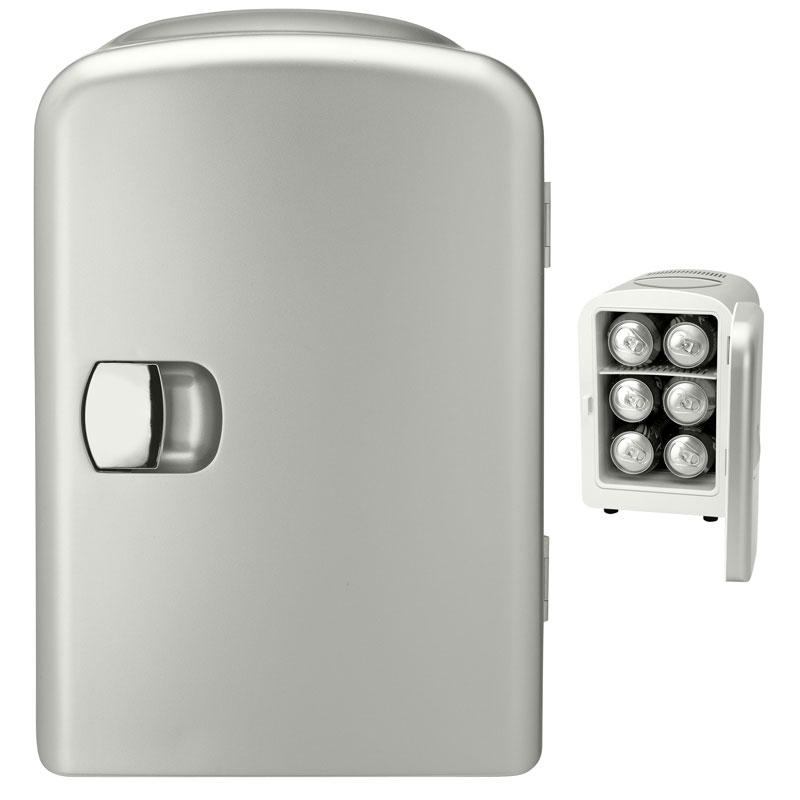 Order this product to gain maximum visibility for your brand or cause. Contact us if you need more ideas on unique outdoor advertising gifts. We will be glad to be of help.