These days demand is high for new technology promotional products to help power up marketing campaigns. Along with innovative speakers, phone stands and stylus pens, charging cables are also often sought to for use as business gifts. This multi-function charging cable can be ordered in bulk and custom printed with a logo. It is durable, attractive and offers excellent utility value.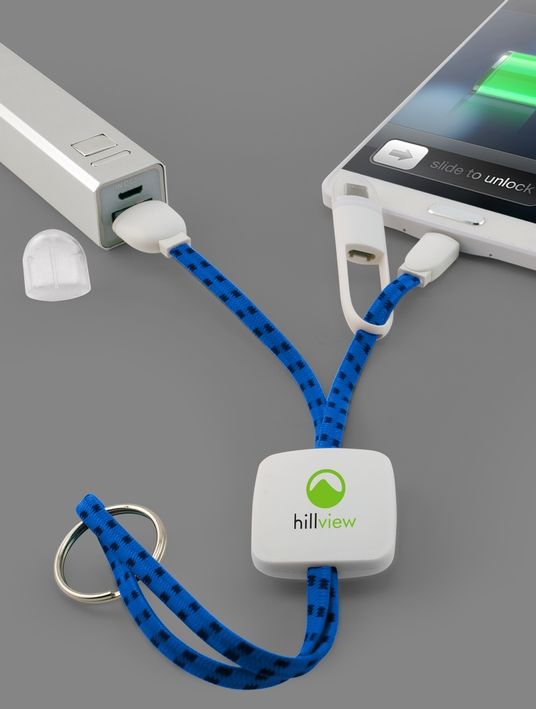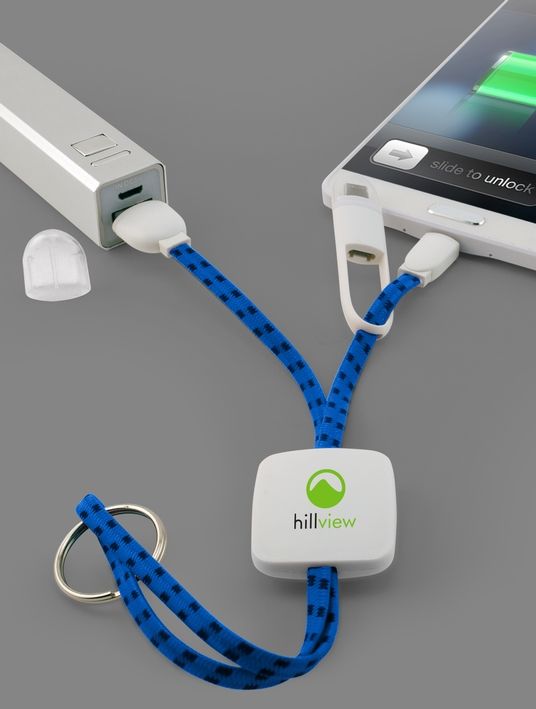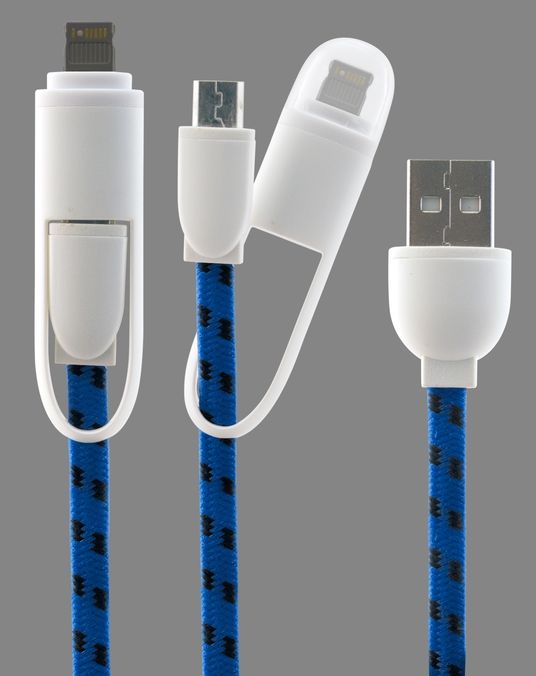 Here are some highlights of this promotional product:
• Long-lasting braided cables
• Features an Android Micro USB connector and an iPhone® 6pin adapter
• Protective cover secures the cables
• Compatible with a wide range of mobile devices
• Available in Blue, Black and Red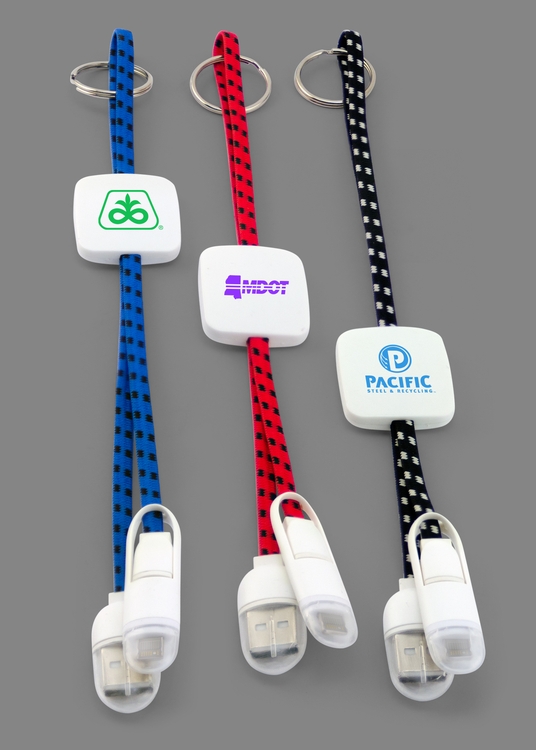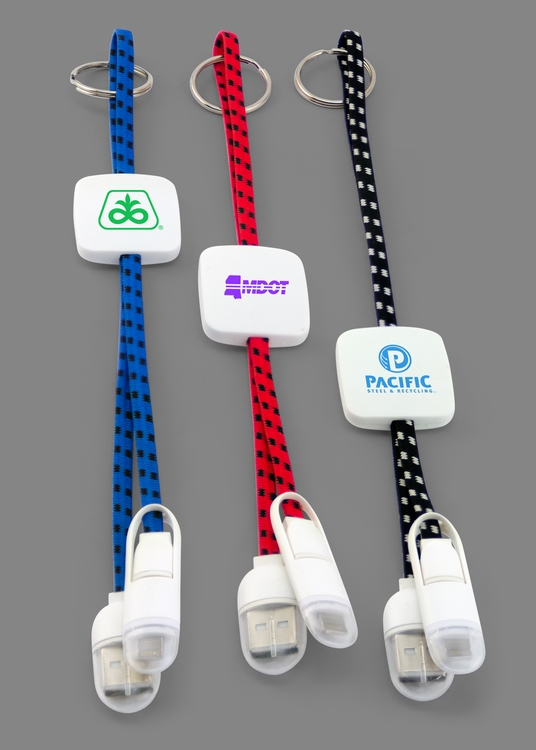 Order online and get in touch with us if you need this logo personalized mobile charging cable to represent your brand. Happy Shopping!