Not many people are aware that jute ranks as the 2nd most popular vegetable fiber after cotton. This popularity can be attributed to the fact that jute is used to manufacture a variety of useful items, from curtains and carpets to bags and chair furnishings. People who have used jute products will testify to the fact that they are durable and long-lasting.
The products listed here have been made from the finest jute. These personalized jute tote bags are high in quality and offer significant brand visibility. Go through the 4 jute totes featured here and pick one or more to highlight your brand: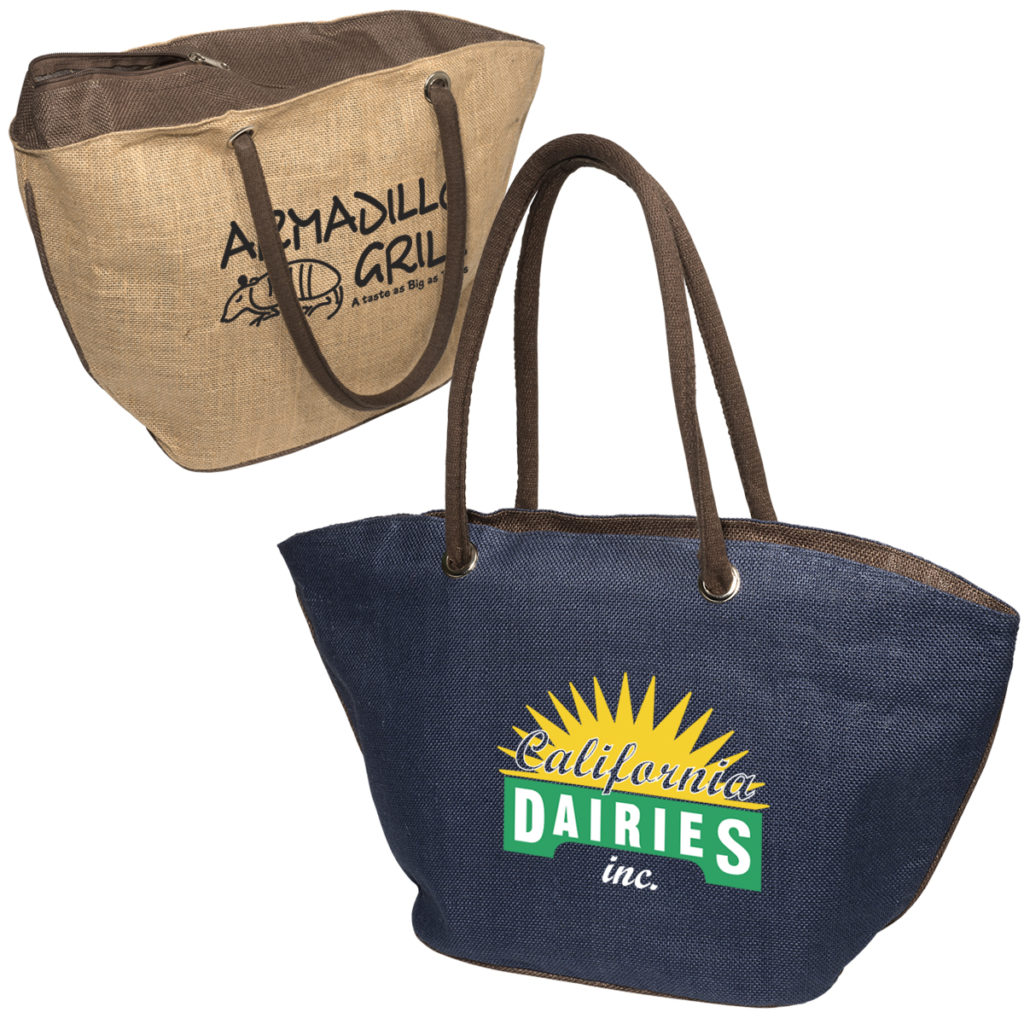 This product features lamination on the inside. It has a zippered main compartment and PVC handles for convenience while on the move.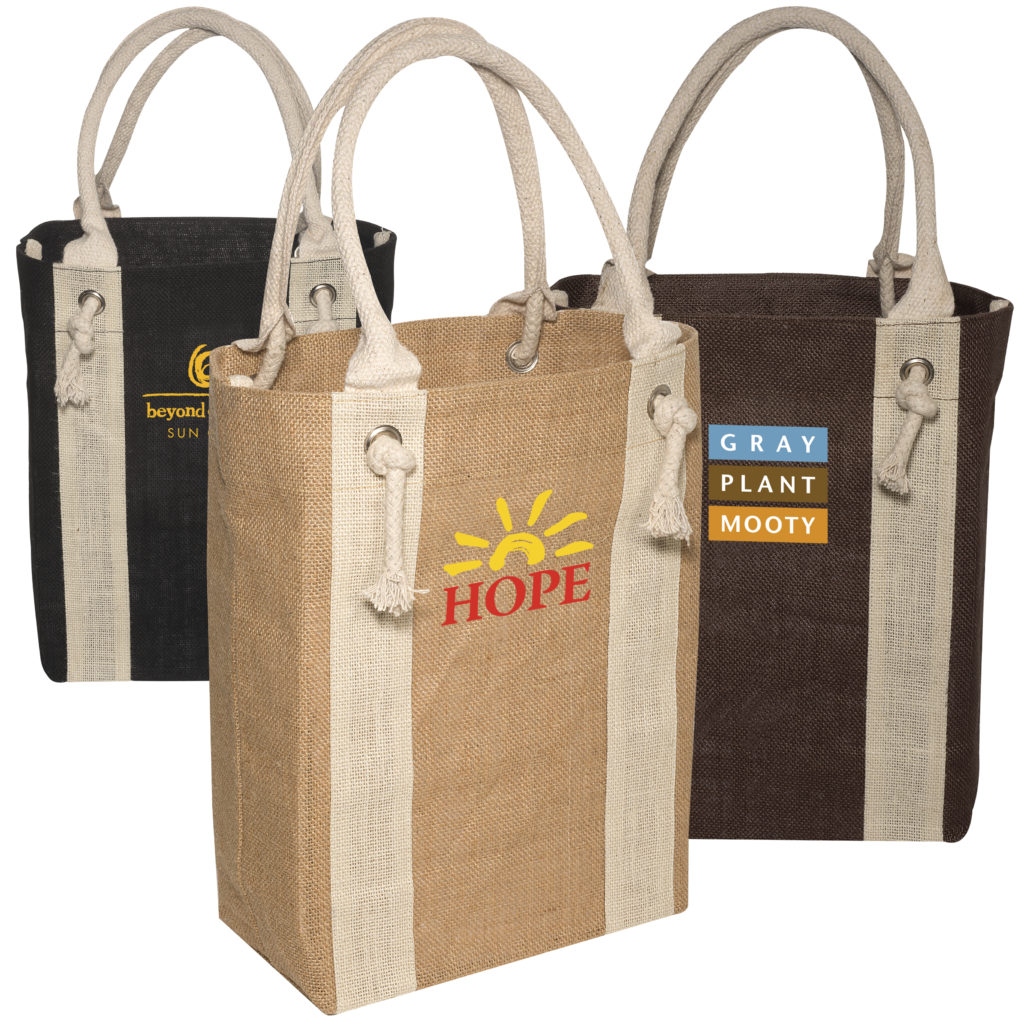 This tote features rope handles and metal grommets. Interior lamination and velcro closure are other highlights.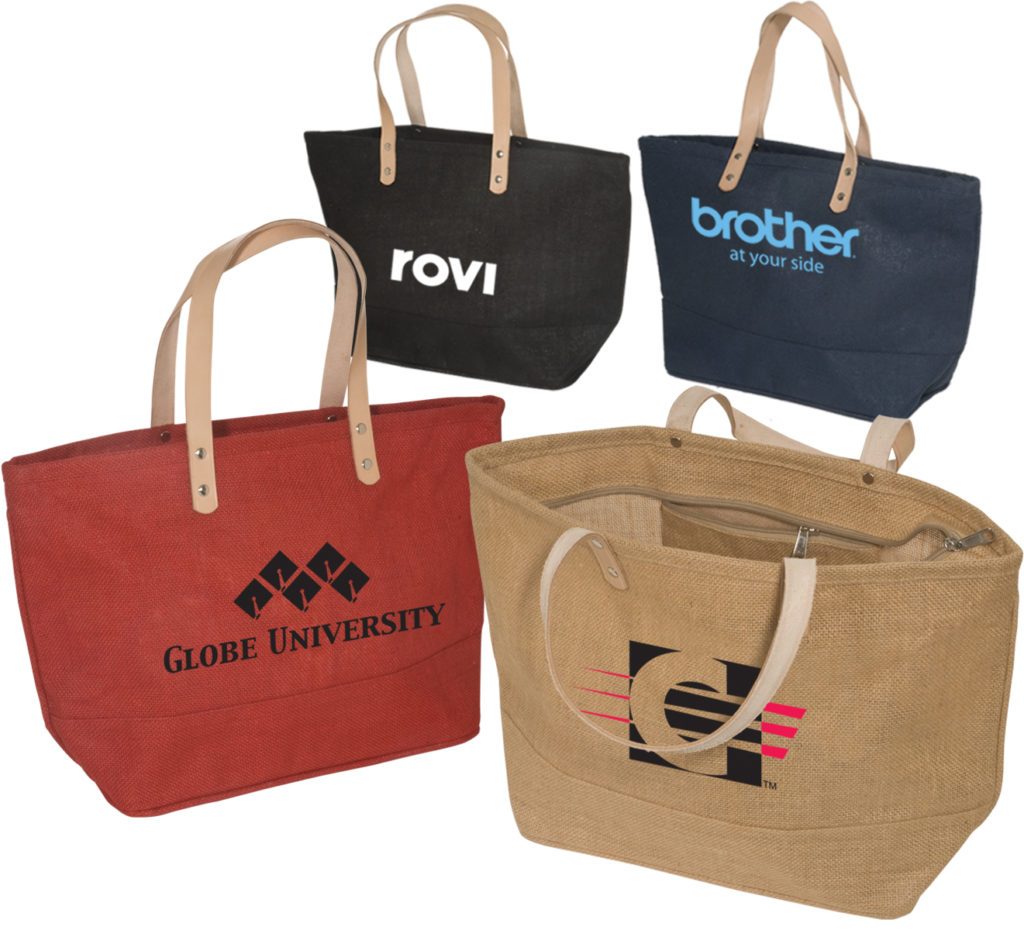 This elegant bag is made of natural jute fabric and 600d polyester.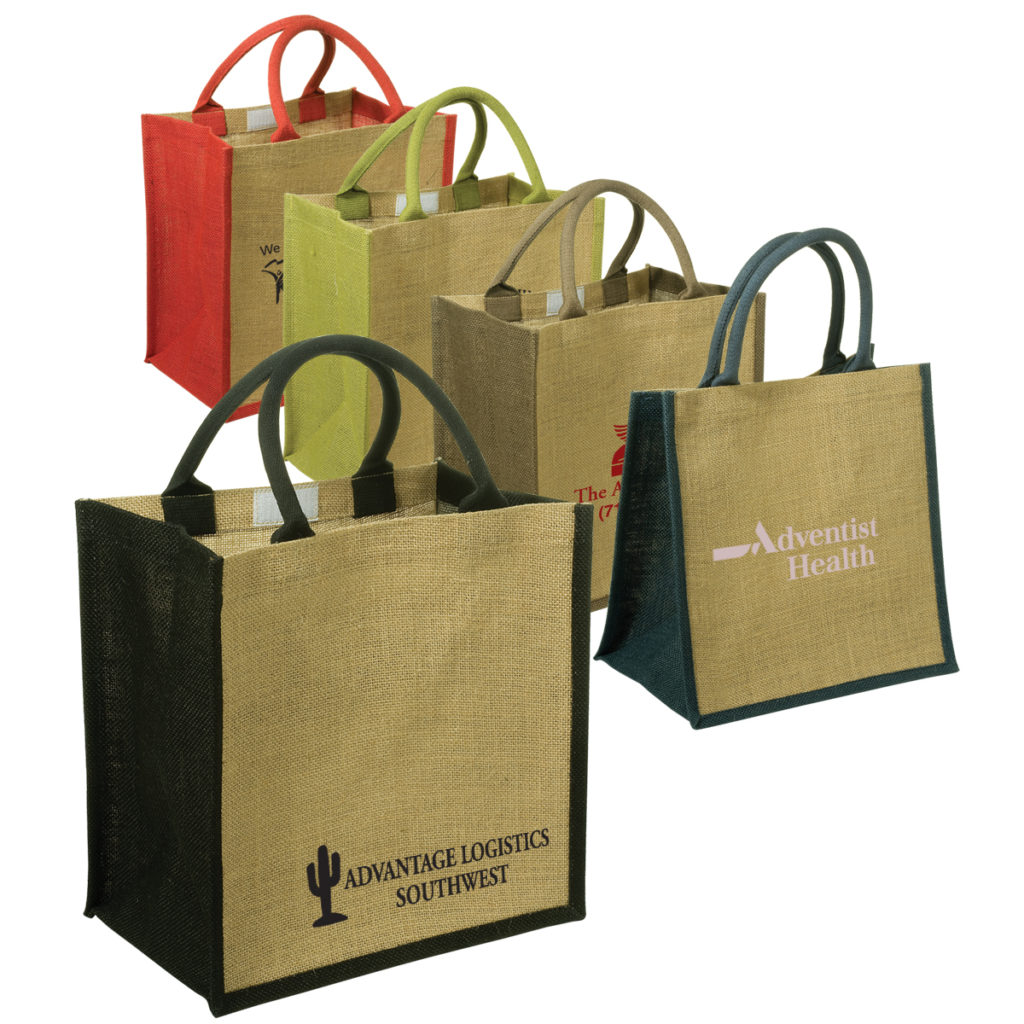 This bag features matching piping, gusset, a velcro closure and rope handles.
Did you like any of these promotional burlap tote bags? Order online and get in touch with us to distribute custom tote bags with logos for your next marketing campaign.