Are you looking for gift ideas for coworkers or employees? Make them feel special and motivated with promotional accessories. Giveaways can be distributed among all employees in an organization, encouraging them to feel that they are an integral part of the company. Search for office supplies online and you will come across a wide range of exciting giveaways. This article has made things convenient for you by preparing a list of custom office gift ideas.
These products are economically priced and offer quality visibility. Recipients can either use them at work or take them home to their loved ones.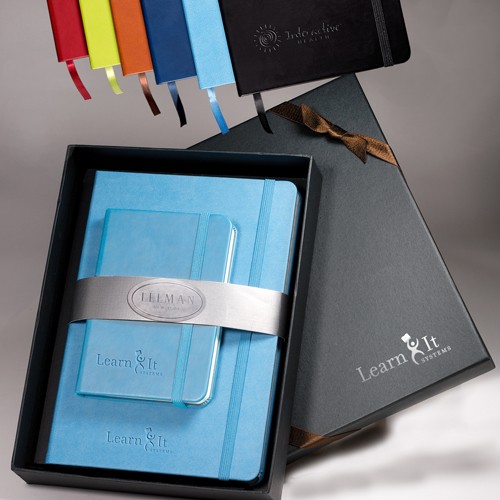 There are two journals with faux leather covers available in this combo. Each journal comes with 80 ruled pages, an elastic loop closure, a bookmark, and a document pocket. A card case accompanies this product along with 3-pack Ferrero Rocher® Hazelnut Chocolates.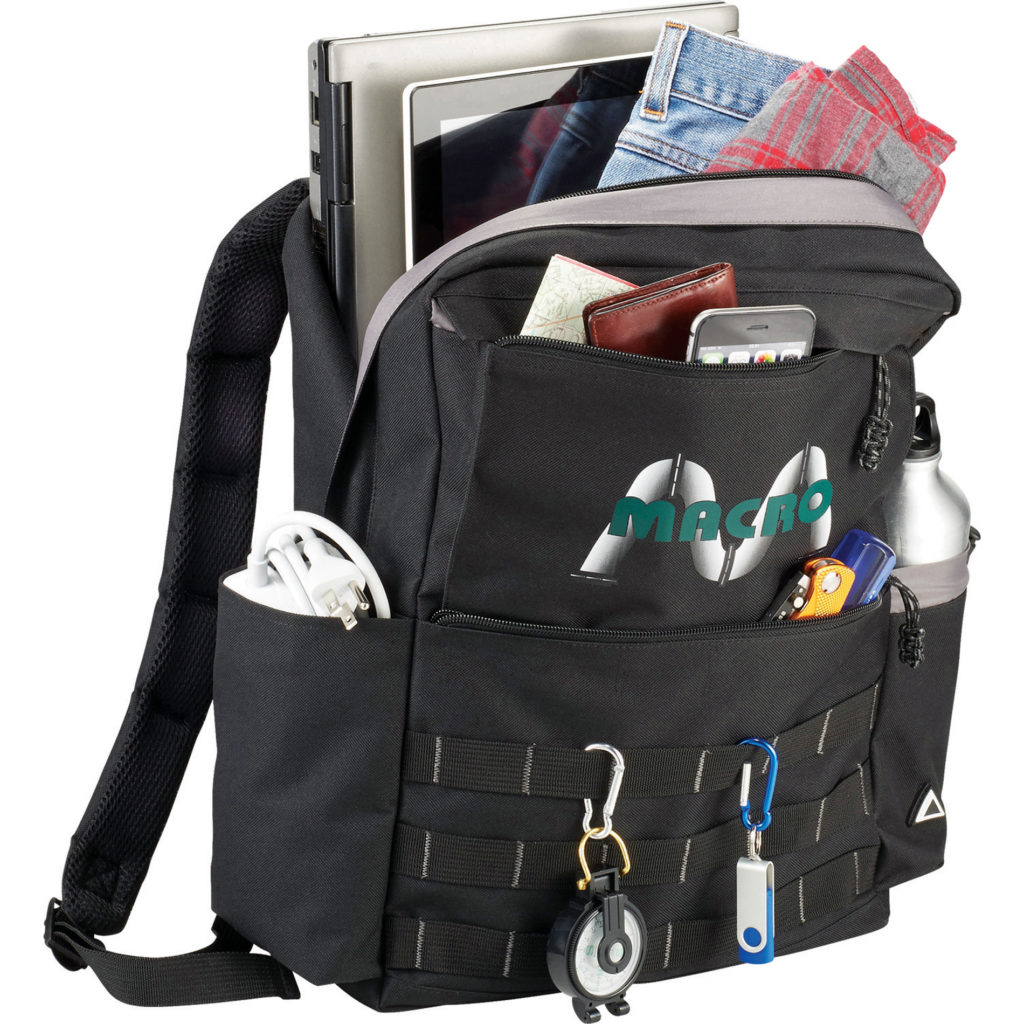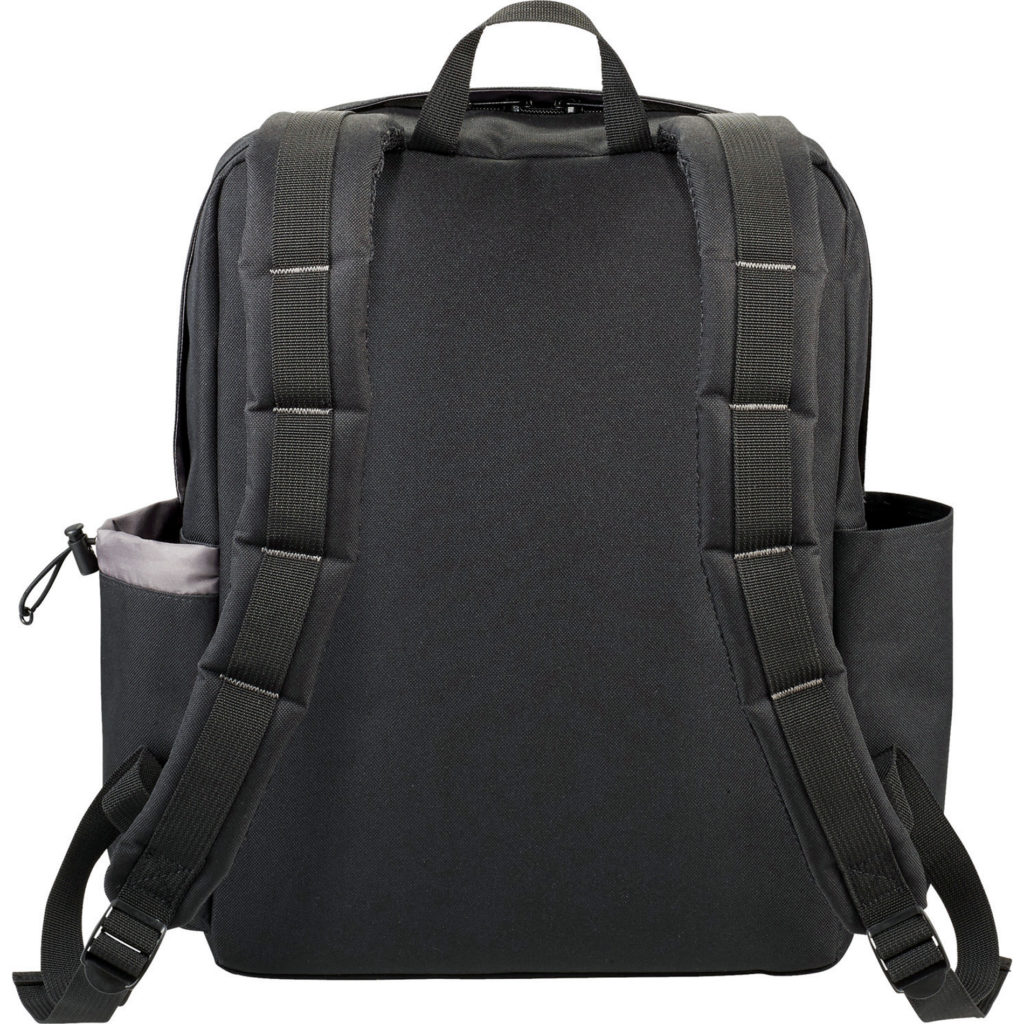 2. Breach Tactical Compu-Backpack
This backpack is made from durable 900d Polyester. It is meant for use that lasts years. It can store a 15.6″ laptop, tablet or iPad. There is space to store other belongings for a trip or work as well. An elegant looker, this backpack will definitely win hearts in no time.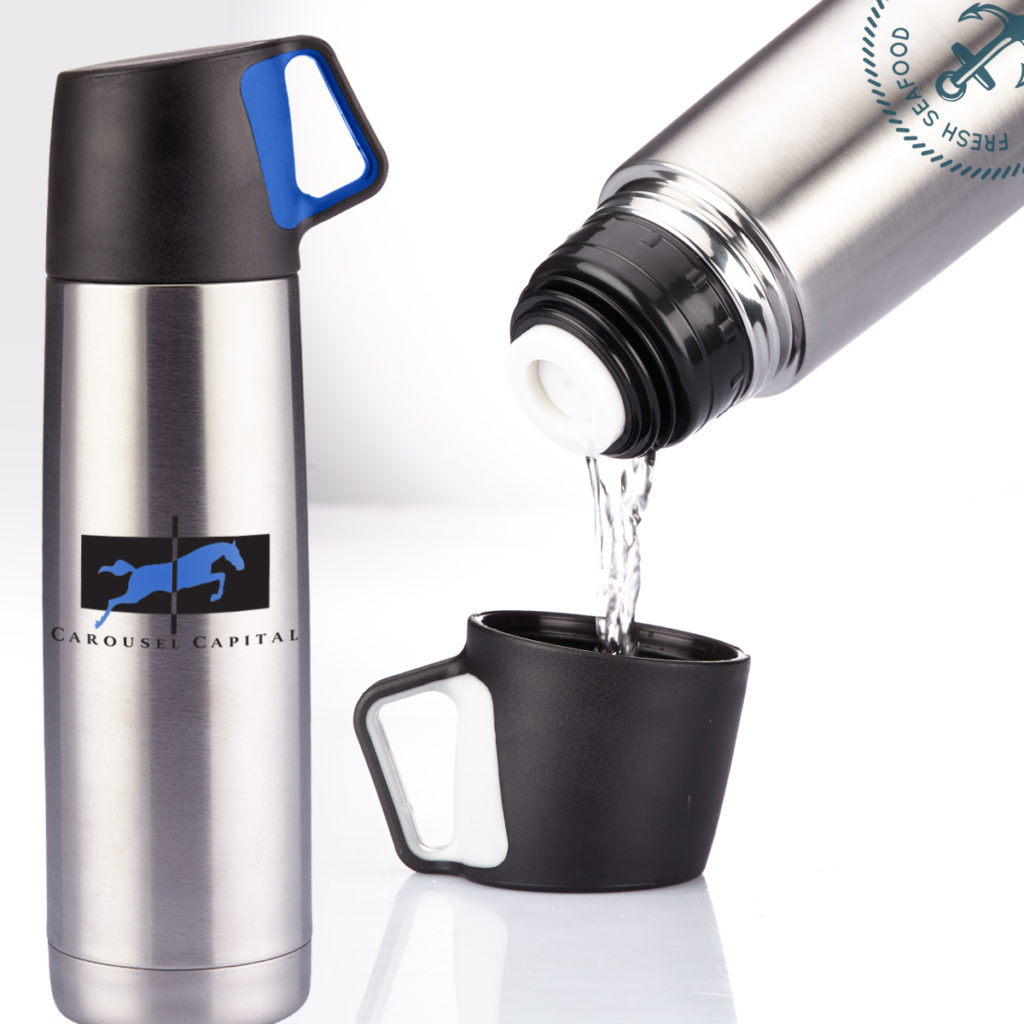 3. Stainless Steel Vacuum Bottle
This 16.5 oz. BPA-free bottle features double wall insulation. It has a leak-proof screw. The lid doubles up as a cup with handle. This product can fit in most auto cup holders.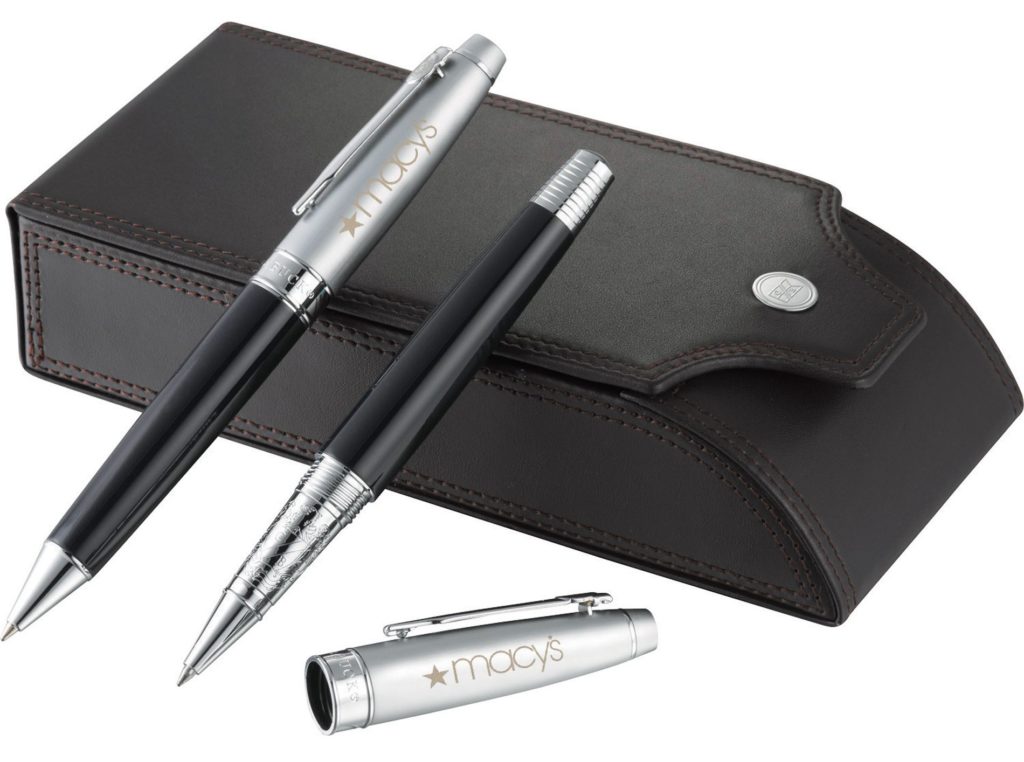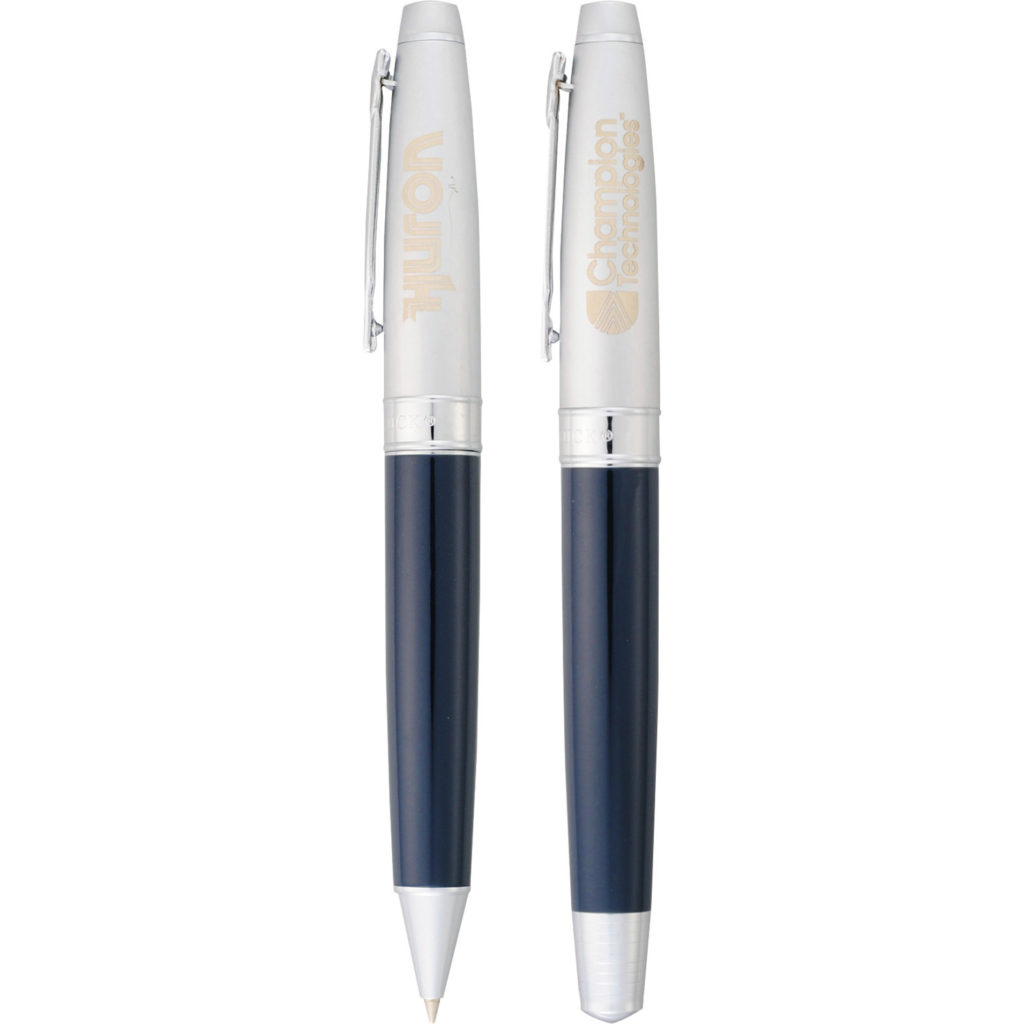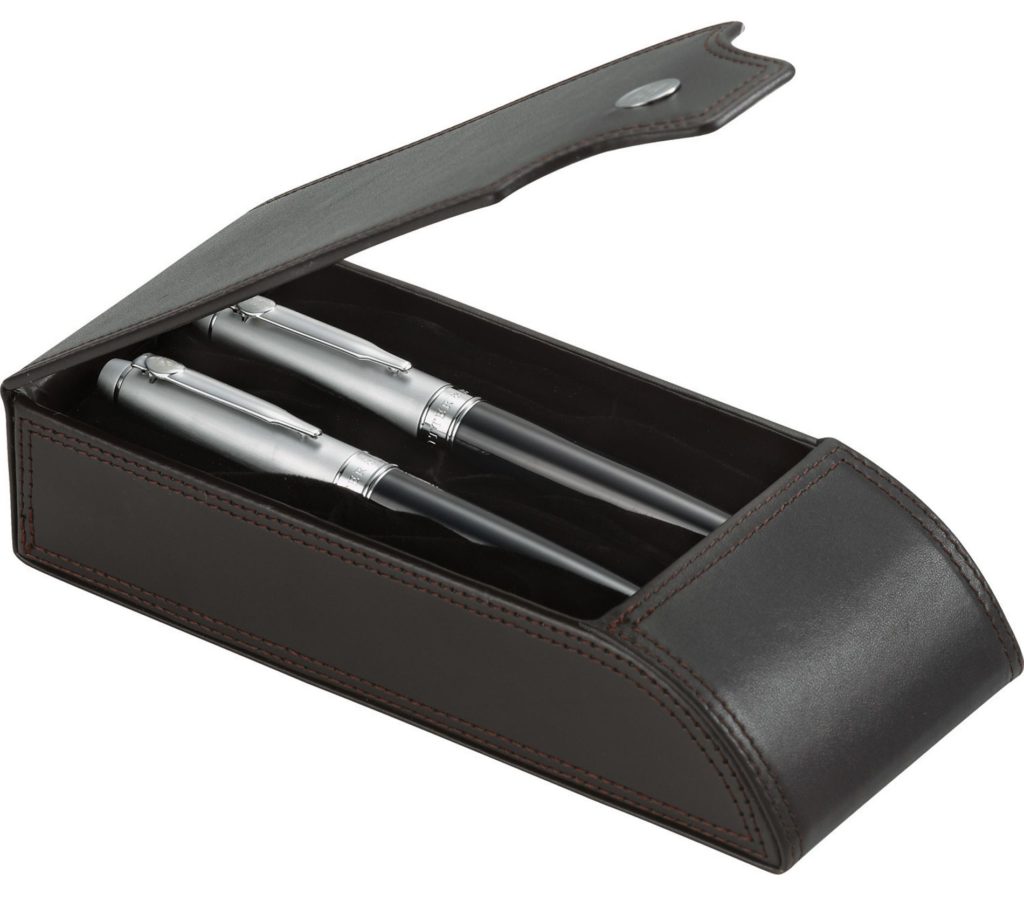 4 Cutter & Buck Legacy Pen Set
This product features an exclusive Cutter & Buck® design. It has a glossy enamel-rich bottom barrel and a satin silver upper barrel. The premium look and feel will ensure everybody falls in love with this product. This pen set comes in an elegant gift box.
Did you like the products featured here? Order today and gift coworkers the perfect giveaways! Contact us if you have any queries regarding personalization of these products.