Funny goofy office products can lift moods easily, allowing individuals to focus better at work and live happier lives. They help fight stress and are the perfect giveaways to release some tension. This is the reason why these products quickly rose to the best-sellers list.
Featured here are MopTopper™ products you should consider for your next marketing campaign. These are patented products with a smiley face and a mop of hair to clean screens.
Use these products to bring a quick smile on everybody's face while providing them with a tool they can put to daily use.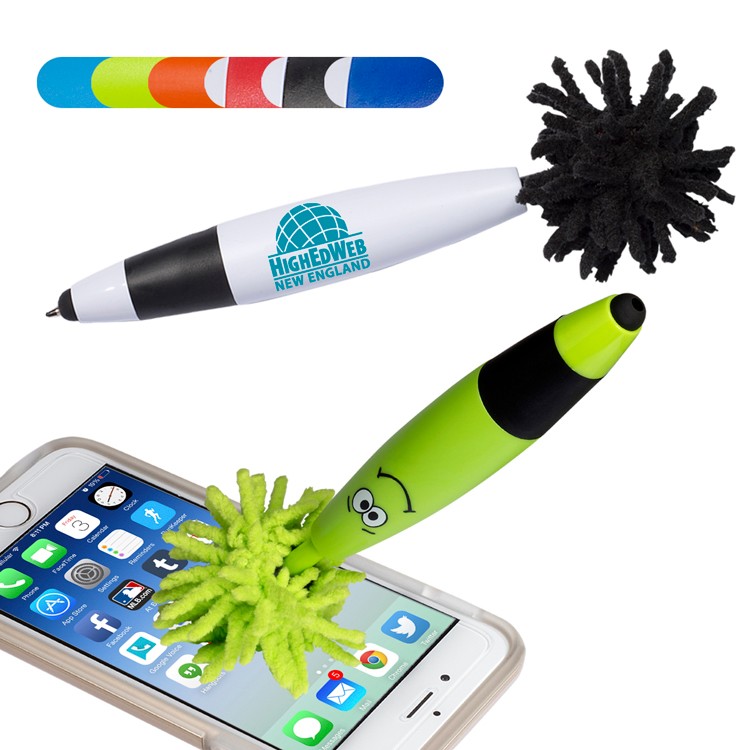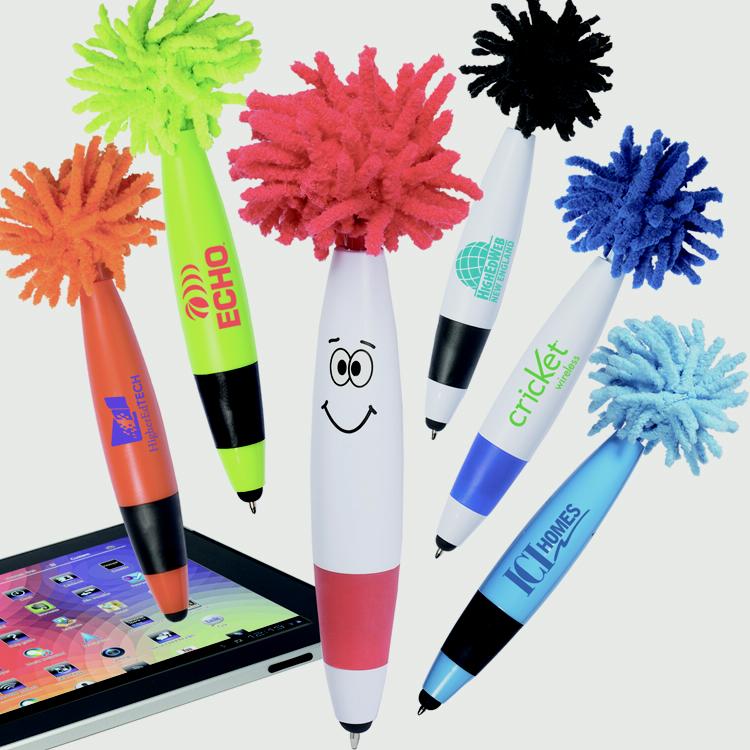 1. MopTopper™ Jr. Pen: This click-action pen with a smiley and mop of hair also features a stylus and is available in an assortment of colors.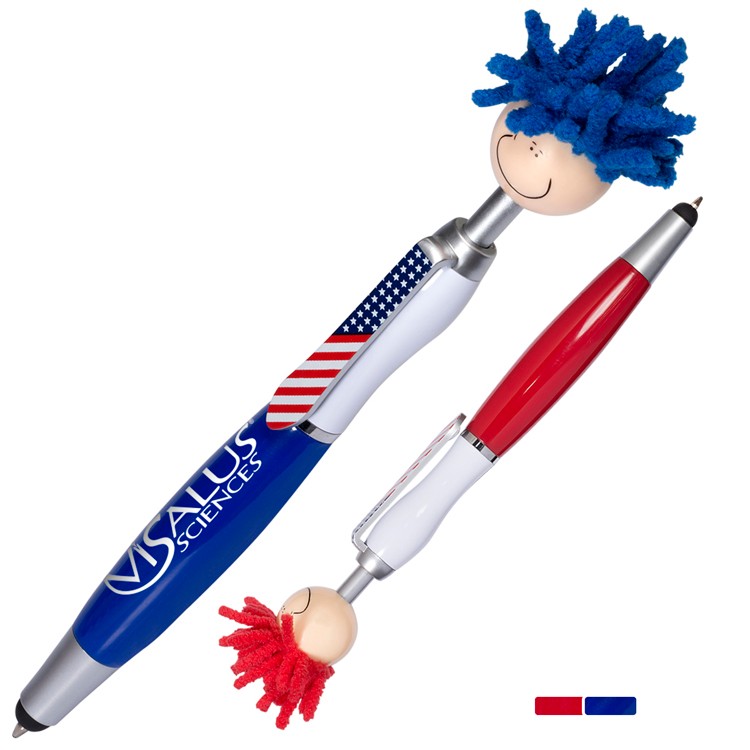 2. Patriotic MopTopper™ Pen (a pen, stylus and screen cleaner in one product)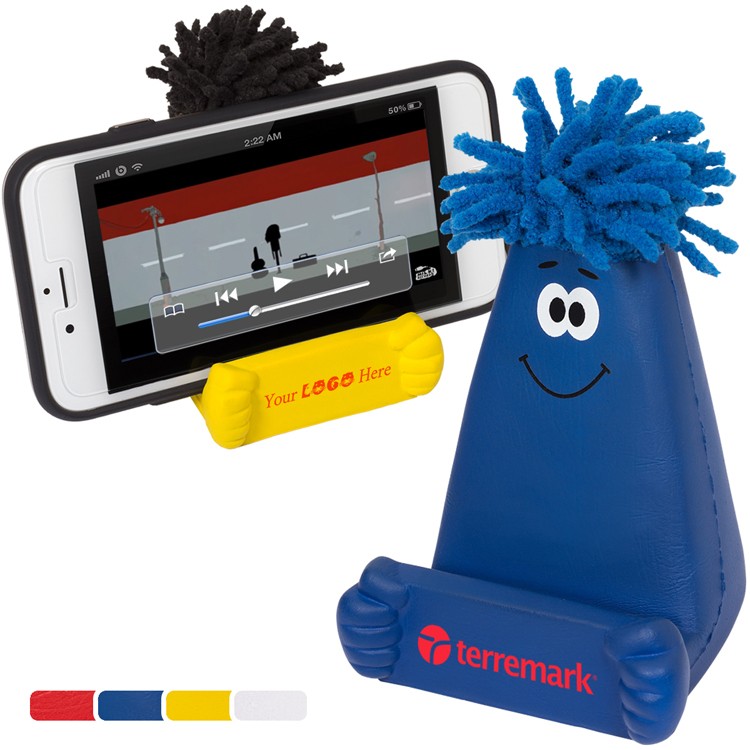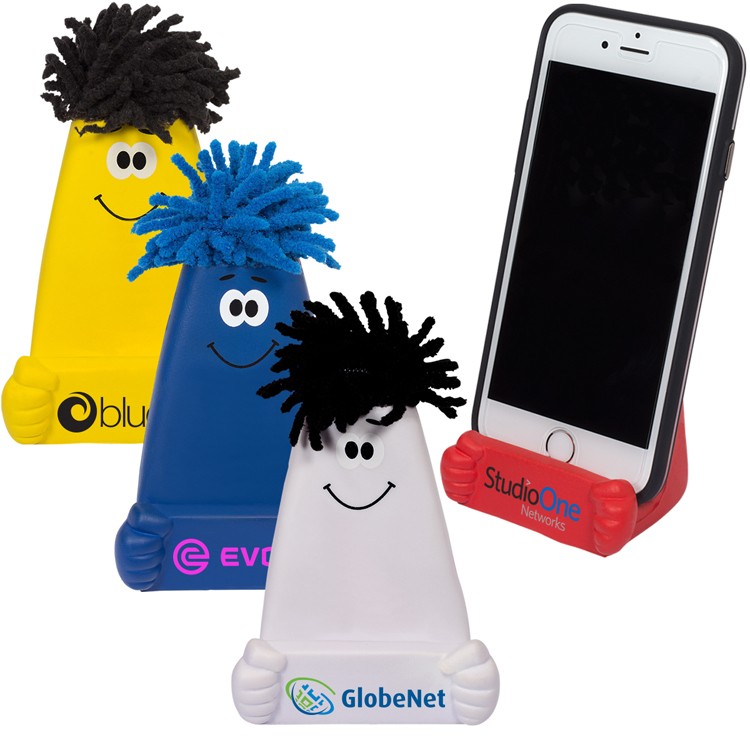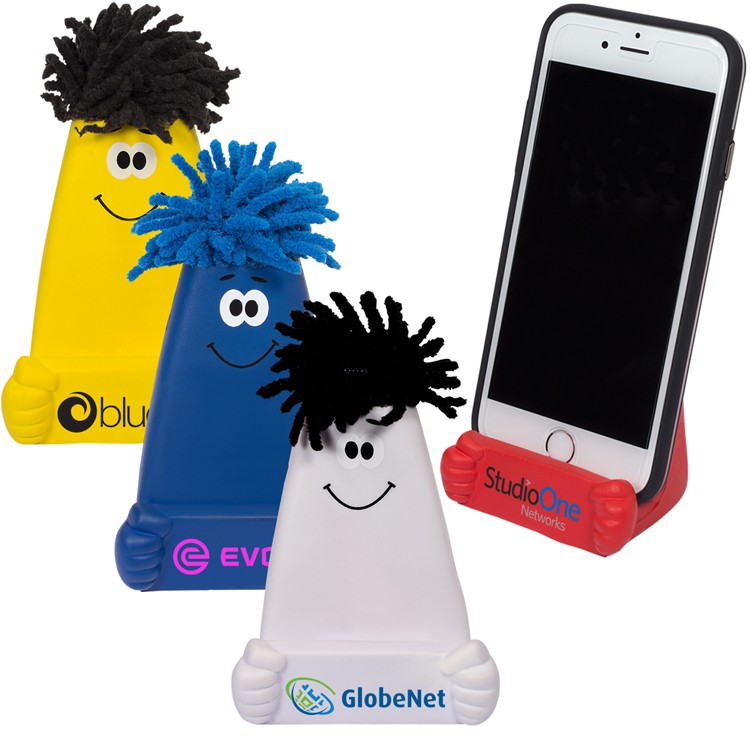 3. MopTopper™ Phone Holder (a versatile phone holder capable of securing all kinds of cellphones)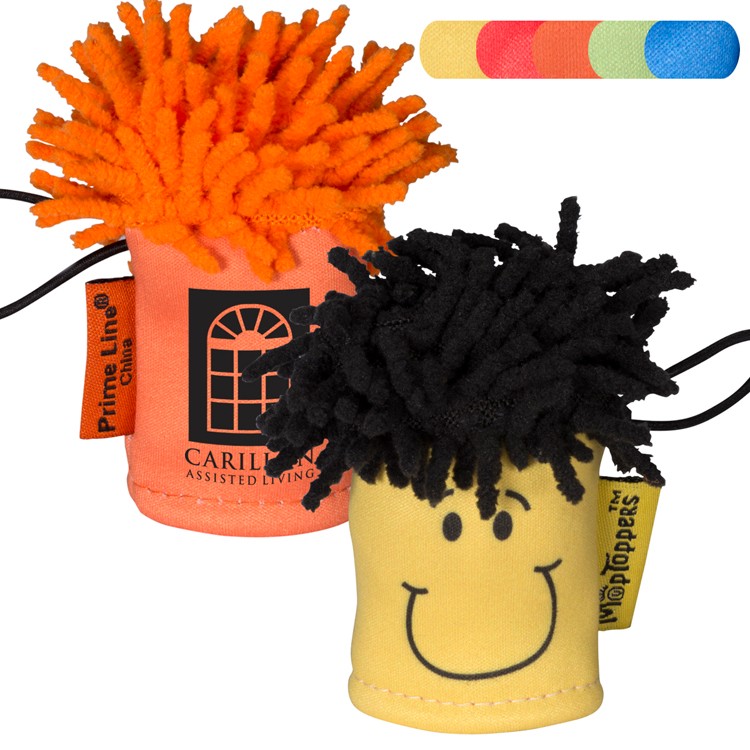 4. MopTopper™ Finger Puppet Screen Cleaner (a mircofiber cloth)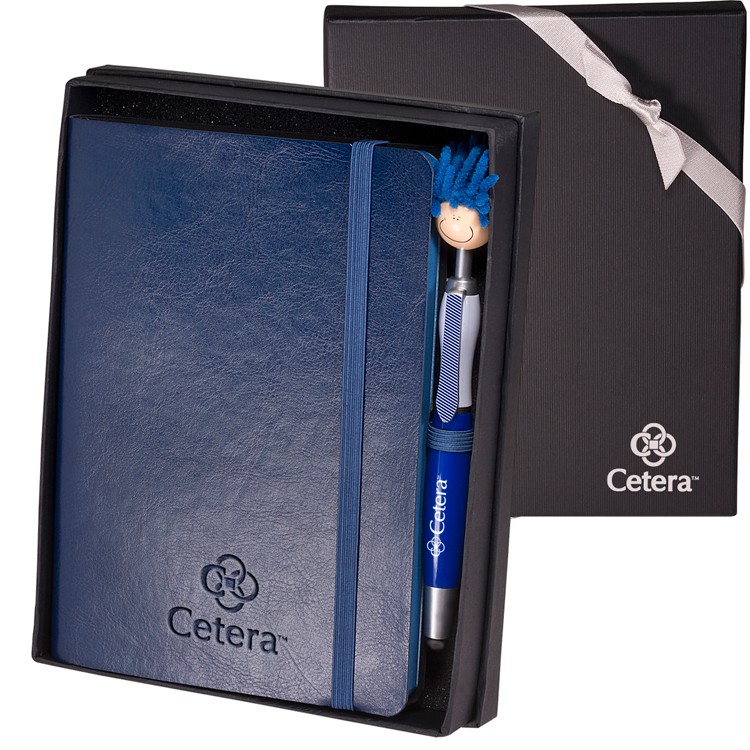 5. Venezia™ Carnivale Journal & Mop Topper™ (journal and pen)
So go ahead and choose from any of the fun stationery gifts with logos mentioned above. You could also use them as customized fun giveaway items for tradeshows!