Ceramic mugs are great to own, feel and drink from. They look wonderful and possess a certain elegance that sets them apart from most giveaways. We recommend you go for the popular personalized ceramic mugs featured here to launch a memorable marketing campaign. These low-budget quality promotional mugs can have a positive impact on your brand's visibility.
Priced at less than $10, these custom mugs will highlight your brand both at the office or at home.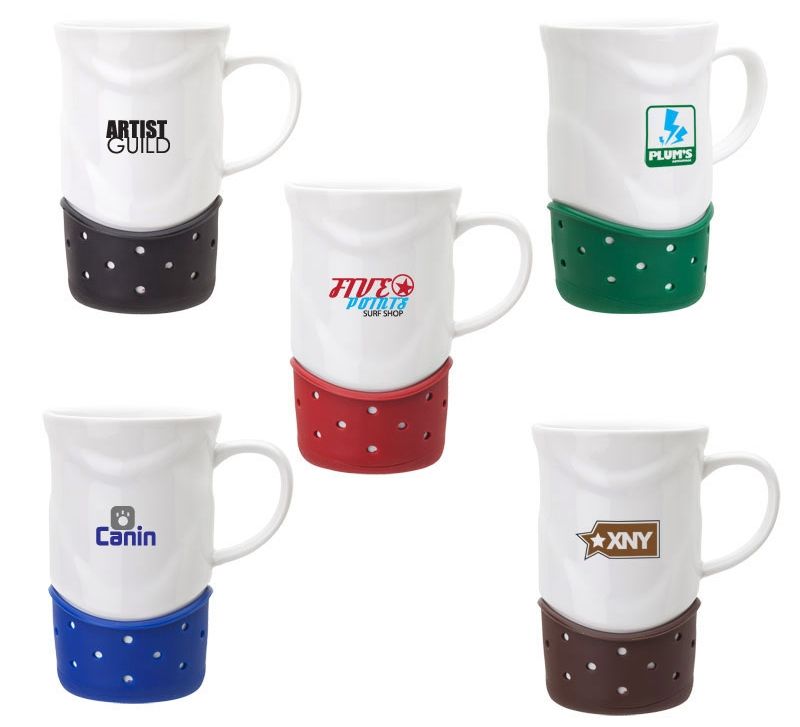 This 14 oz mug features a wavy design. It also offers a comfortable grip to allow users to enjoy their beverages in style. This mug has an attractive silicone base and is microwave-safe.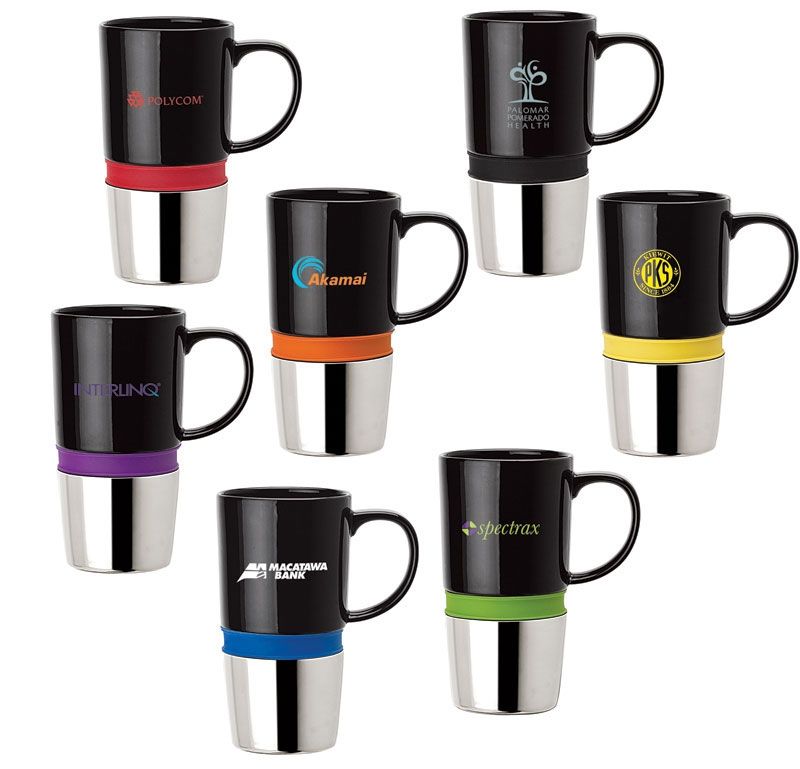 This good-looking ceramic mug features a chrome base and a silicone color band. Its bold looks will win hearts in no time.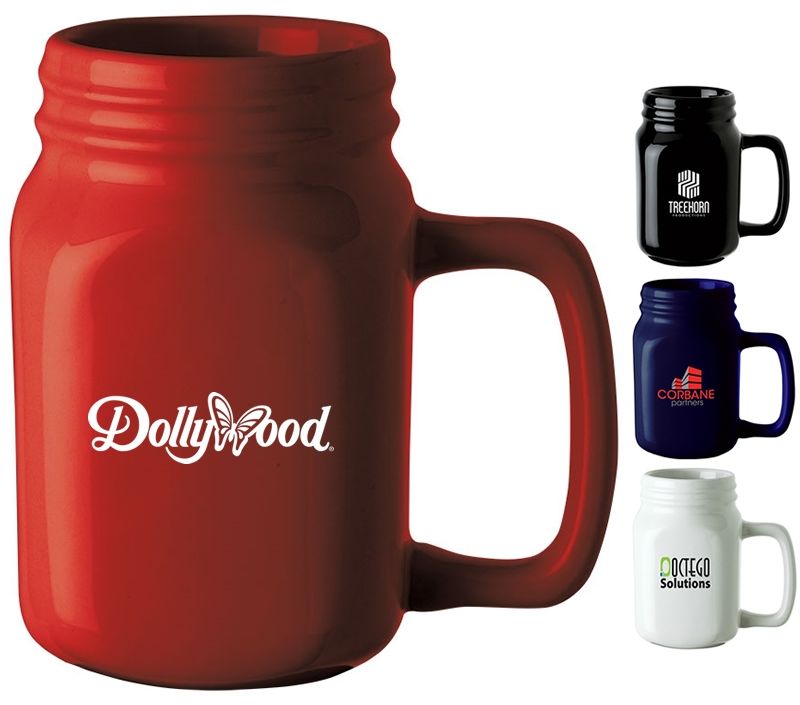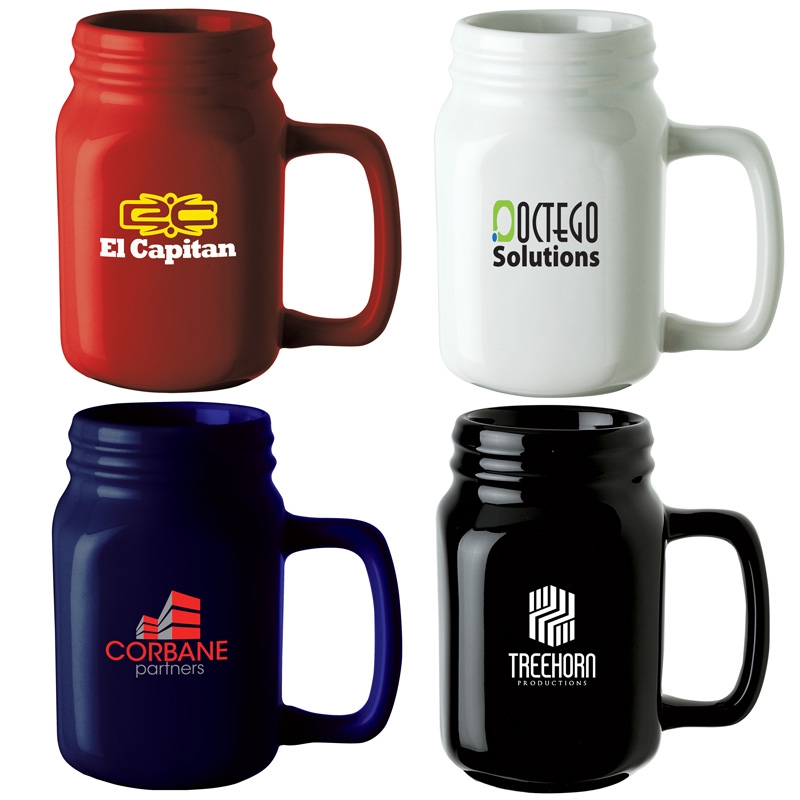 3. 16 oz. Capacity Ceramic Mug
This mason jar features an attractive handle and highly glossy finish.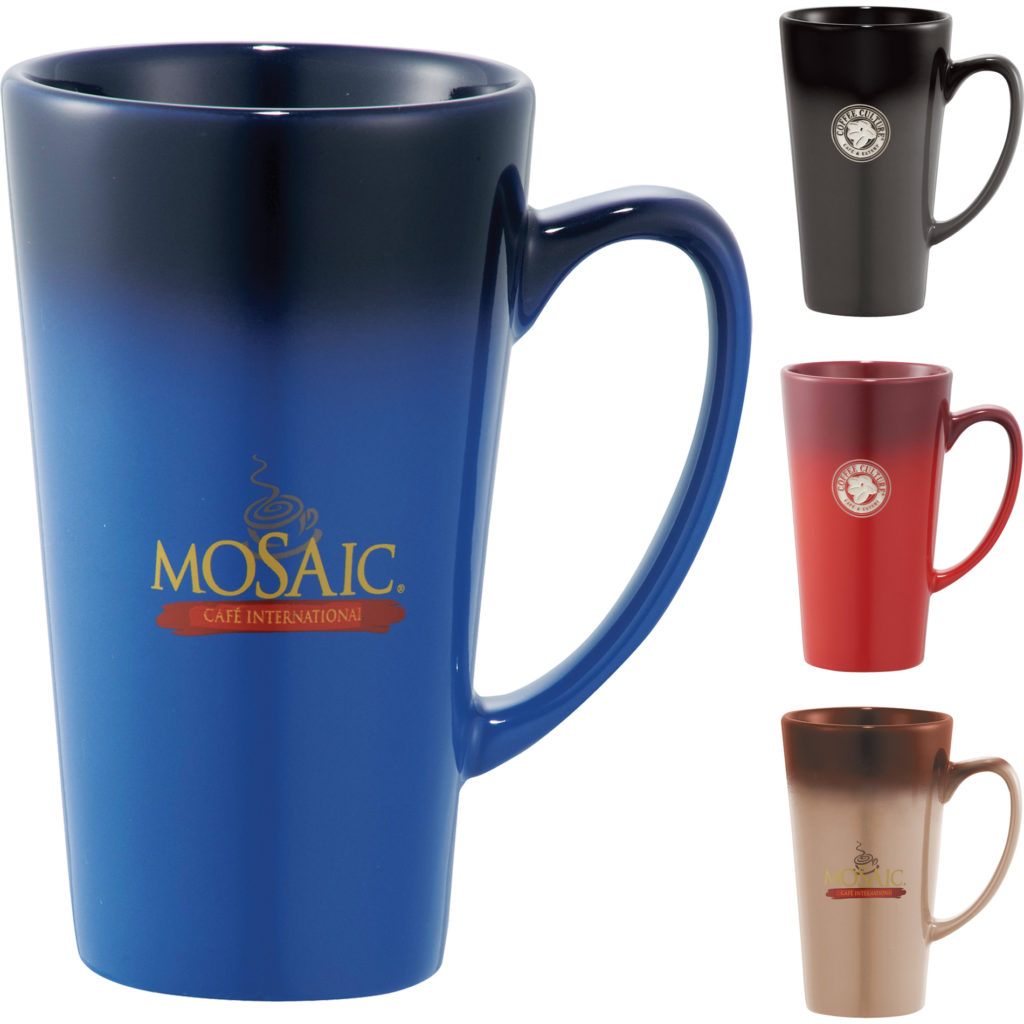 4. Cafe Tall Latte Ceramic Mug 14oz
This mug features a hombre gradient pattern. For the imprint, choose from color print or the new laser decorating method.
Count on all these mugs to highlight your brand in style. Pick one or more to order custom ceramic mugs in bulk from us. We look forward to personalizing your order.